Congratulations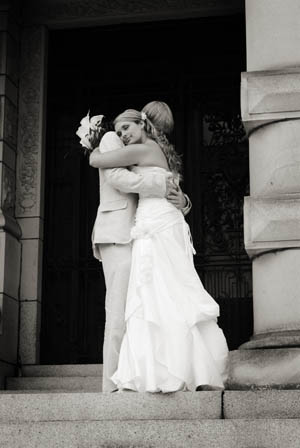 Thank you so much for considering us for your wedding photography. We know it is a big decision and we take your trust very seriously.
There are a few things we would like you to know about us before we get on with the details.
We will cry at your wedding. No big wet sobs, don't worry. That moment when your father squeezes your hand extra tight as you walk down the aisle or when your best friend gives that touching and wickedly funny speech about how great you are, we feel it. It's what makes us great photographers.

We understand that details are important. A lot of time and thought is put into making your wedding a unique reflection of you. A wedding day is such a lovely busy affair that sometimes some of those details get overlooked. Not by us. We document them so they can be enjoyed forever.

We believe that this day is all about you and the love that you have for each other. Put your own signature on your wedding day. Don't feel like you have to do something just because that is how it has always been done. Own it.

We are professional and easy-going. I love that wedding parties and guests are often surprised when the photography is fun and not painful!

We love photographing love.

Your wedding is one of the only times in your life that you will have everyone you love and adore in the same place at the same time. I remember the joy and emotion I felt at my own wedding, seeing all of my family and friends together. That is the reason why our wedding photography package includes all-day coverage. These are the moments that you will never recreate. We want to make sure that when the memories start to get a little fuzzy, you have gorgeous photographs that weave the story of your incredible wedding day.


We believe that the most stunning and meaningful photographs are captured when the wedding party is at ease. We want you to be comfortable and enjoy yourselves. Instead of putting you in awkward poses we'll give you casual guidance that enables you to respond in a natural way. Everyone looks so spectacular on your wedding day that they usually love being photographed anyway!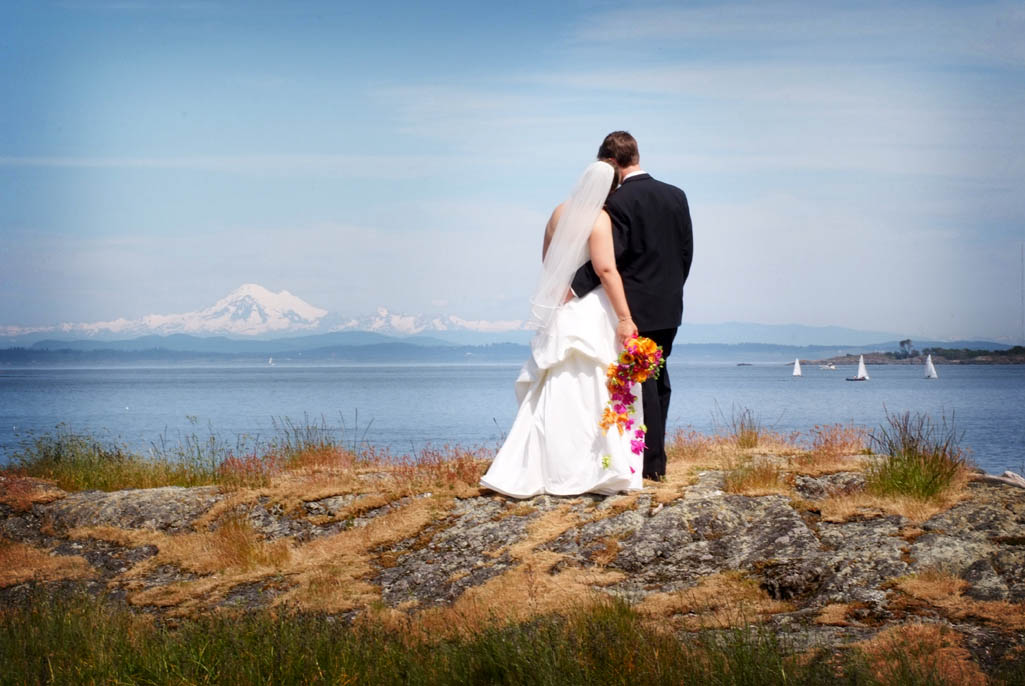 Wedding Coverage
Making art out of life and love.
Over the years we have offered a variety of different wedding packages. The one thing that couples consistently ask for is as much coverage as possible within their specific budget. Wedding albums and prints can always be purchased later if the budget allows. We have tons of fabulous extras, but our wedding package is based on getting you as many stunning images of your day as possible, from start to finish.
What does the package include?
Our wedding package includes two photographers for all-day coverage. Having two photographers means that one of us will be with the bride and her bridesmaids as they are getting ready and one of us can be with the guys. I adore the "before" pictures because there is always so much electricity in the air. The anticipation is palpable. It is such a different energy from that which happens after the ceremony. It's a wonderful treat to get to document the various parts of the wedding day. Throughout the ceremony and formal portraits, having two of us gives you two different angles on your day. We capture a variety of images that one photographer just can't.
Is all-day coverage 8 hours?
Yes. A typical day of wedding coverage is eight hours. We've found that this is the optimal amount of time to capture the essence of you, the day and your guests. However, if you'd like us there for more time, or less, we're happy to accommodate your needs. We can be there from the first moments of getting ready to the last dance at the reception.

Do we get all the images on disc?
Yes. You will receive a DVD with all touched-up, print-ready files formatted for both web and printing enlargements up to 8×12. You will be able to print and share as many prints as you would like. We do strongly encourage you to use a professional print lab or order prints from us to ensure high-quality, archival wedding prints. For prints over 8×12, please trust us to arrange the printing so that we can make sure they are processed perfectly for you. We take our art seriously.
Do you post our wedding images online so we can show them to friends and family?
Yes. In fact, we'll create a gorgeous personalized slideshow of your wedding images set to music, as well as an online gallery where you and your guests can peruse the wedding pictures at your leisure. We give little mementos to your guests on wedding day that have the web address directing them to your site.
While all weddings are different, the slideshow below gives you an idea of what you could expect of your personal wedding slideshow.
And here is a fun little bonus slideshow I put together for those same clients. I couldn't resist 🙂

That sounds wonderful! How much does the package cost?
The complete price of the package is $3000, not including taxes. To reserve our photography services for your wedding day we require a deposit of 50%. The remainder is due on wedding day.
We understand that booking a wedding photographer is one of the most important decisions you can make about your day. We're more than happy to meet with you and answer any questions you may still have. Please keep in mind that the wedding season in Victoria is short and our weekends tend to book up early. The best thing you can do is give us a phone call, even if you're not 100% sure yet.
Extra Goodies
There are lots of options for turning your wedding images into heirlooms. Please inquire for pricing.

Engagement shoot & guestbook
Want to blow your guests away with your guestbook and create a treasured keepsake? After shooting some engagement photos, we can create a stunning flush mount guestbook album for your wedding that features your favorite images. We can style the engagement shoot around your lives and loves; it's a perfect way to feature who you are as a couple. We have done shoots themed around horses, rock-climbing and surfing. You name it, we'll do it!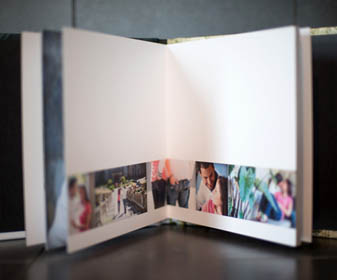 Luxurious fine art wedding albums
There are endless creative options when it comes to creating custom designed fine art albums. Cover choices range from metal to leather to a custom photo wrap. Whether you want modern or classic, these books make for a brilliant display of your wedding story. There's no better way to capture every memory of your wedding day.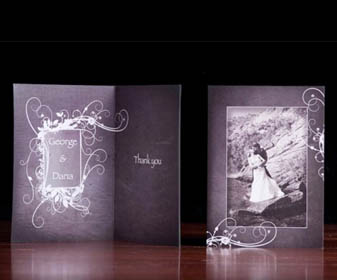 Thank you cards
We can work with your personal style to help you design beautiful thank you cards for your wedding guests. A personalized card is the perfect way to thank your friends and family for their love and support. And it makes a beautiful keepsake.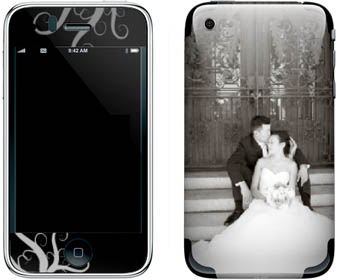 iPhone covers
iPhone covers are a fun must-have wedding extra. Take your wedding memories with you wherever you go. Or why not create individual memento thank you gifts for your wedding party? The design of these phone covers is sleek and functional, and designs can be tailored to fit your own personal style.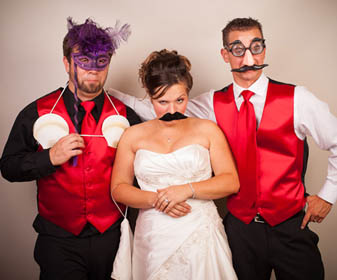 Photobooth at your reception
We can set up a "booth" complete with background and studio lights to capture fun images of all of your wedding guests. Fun photos of everyone you love and adore. How can you go wrong? It's not a party without a few funny photos. Try having your friends write their wedding wishes for you on a whiteboard for a modern twist on the traditional guestbook. This is a true favorite.
We're excited to work with you!
To enquire about hiring us to photograph your wedding day, please fill out our contact form or give us a phone call.