Wow. I am in love. Pemberton was the first camping music festival I've ever been to and it completely blew me away! So many great shows, such little time! With multiple stages running it was so hard to decide which of the incredible shows we were going to see. We ended up photographing and dancing to infinite talent and energy in the most gorgeous setting you could imagine. Camping on the valley floor next to a picturesque sheep farm surrounded by huge rugged mountains made the festival all the more magical.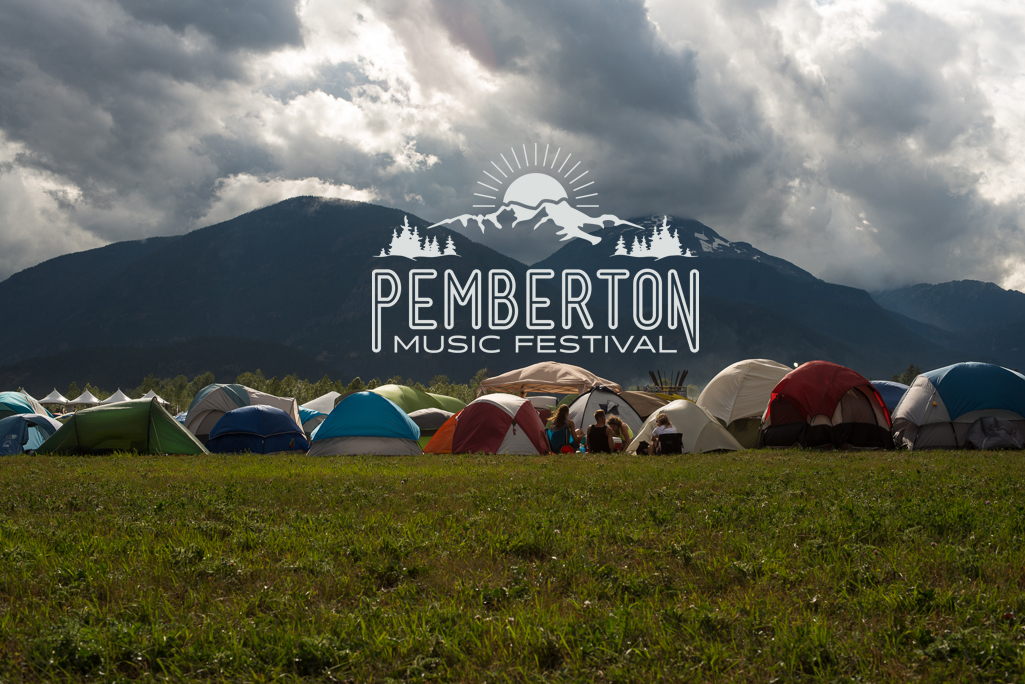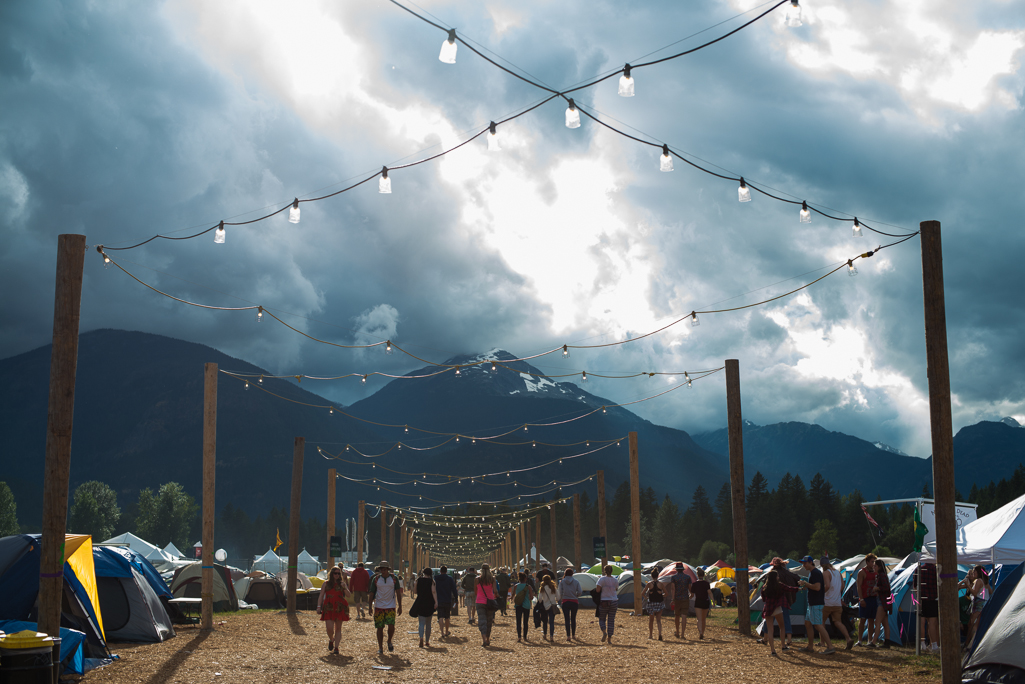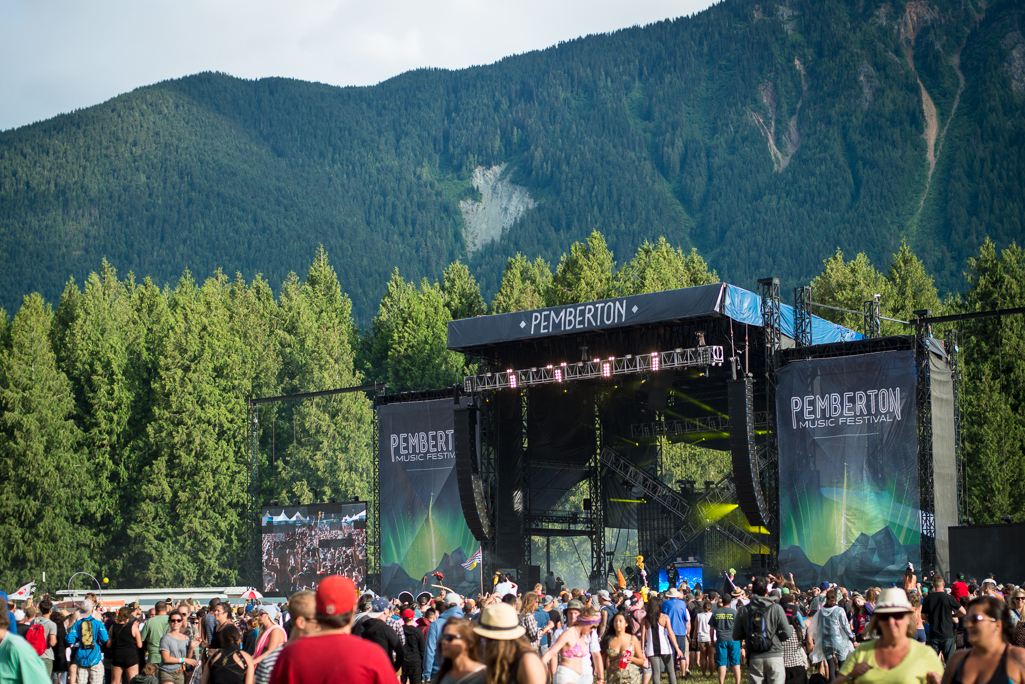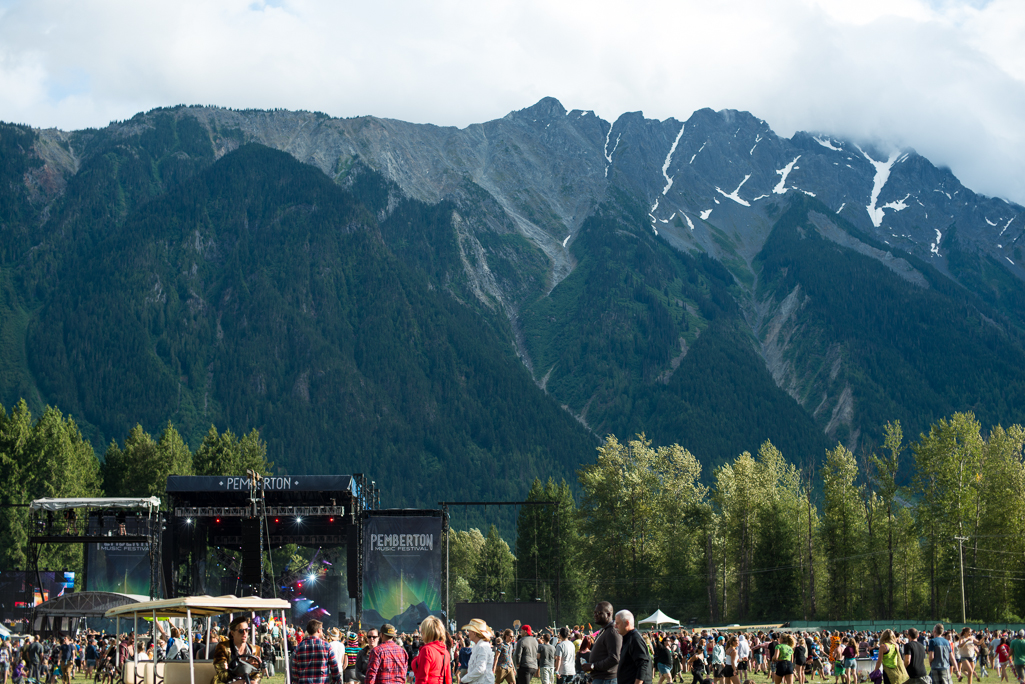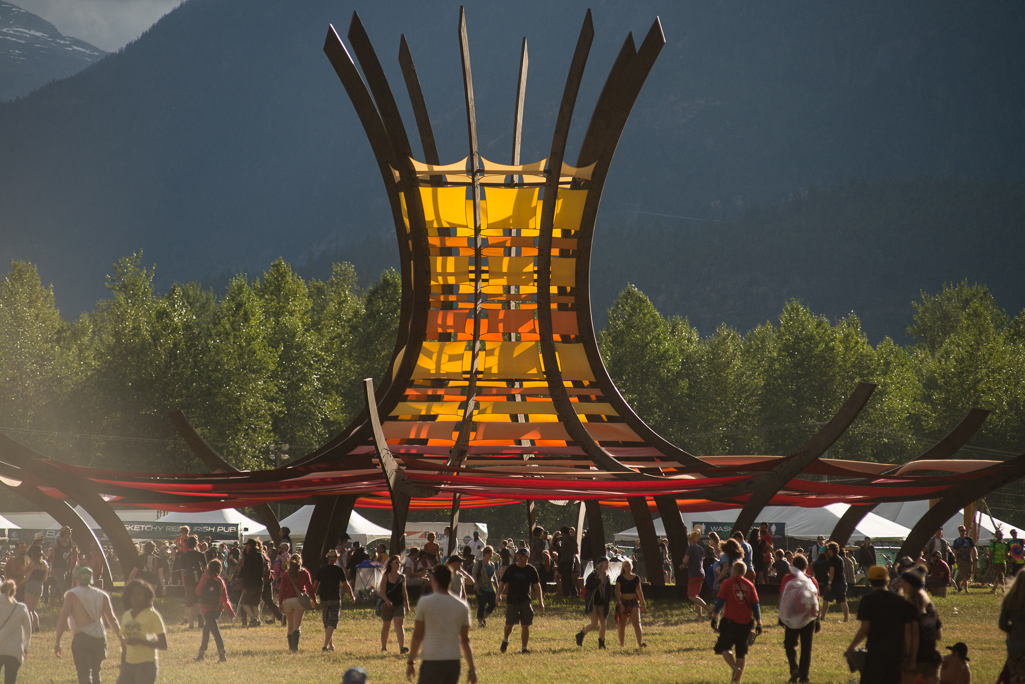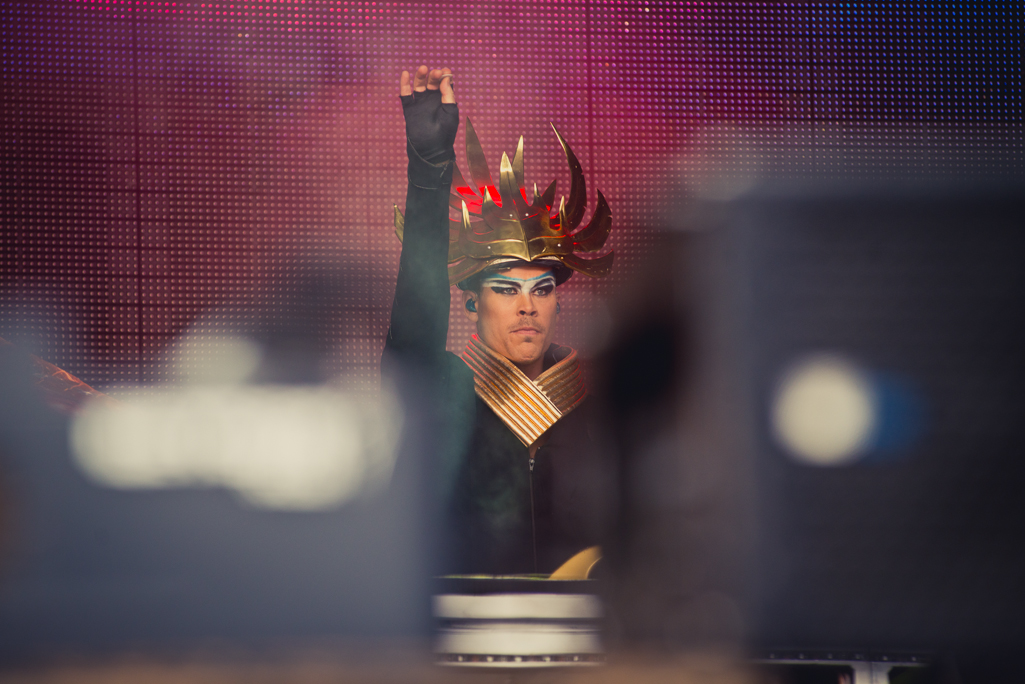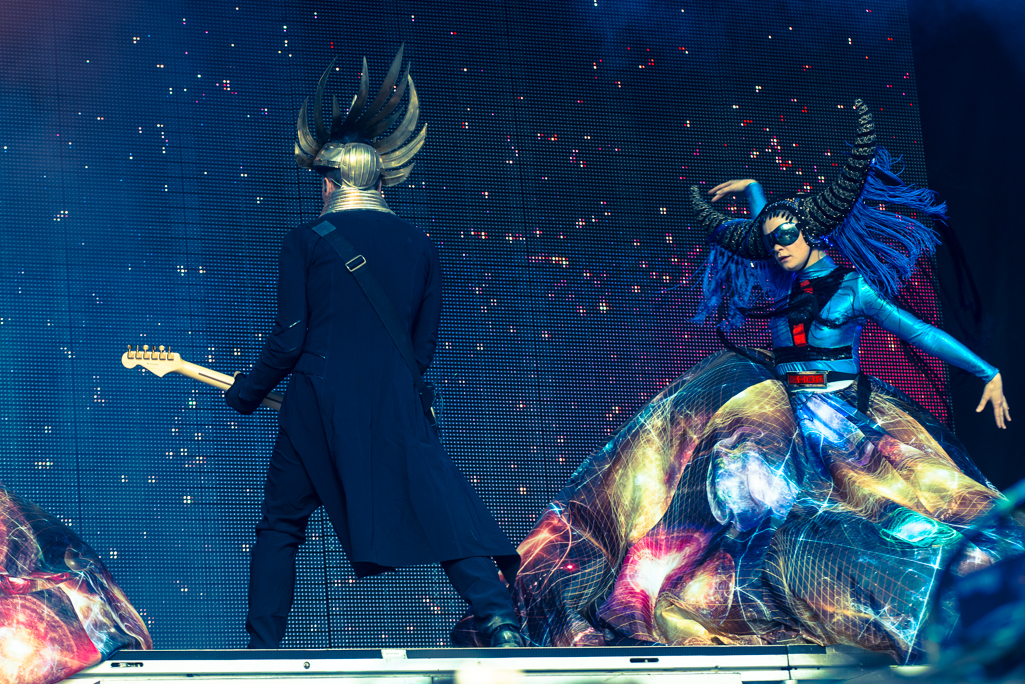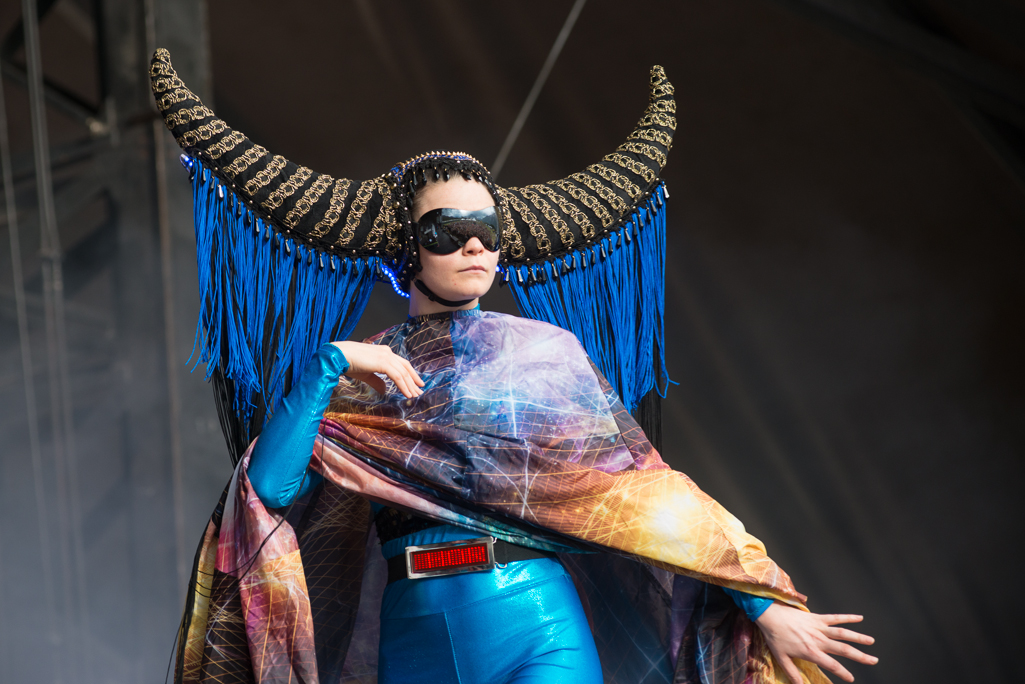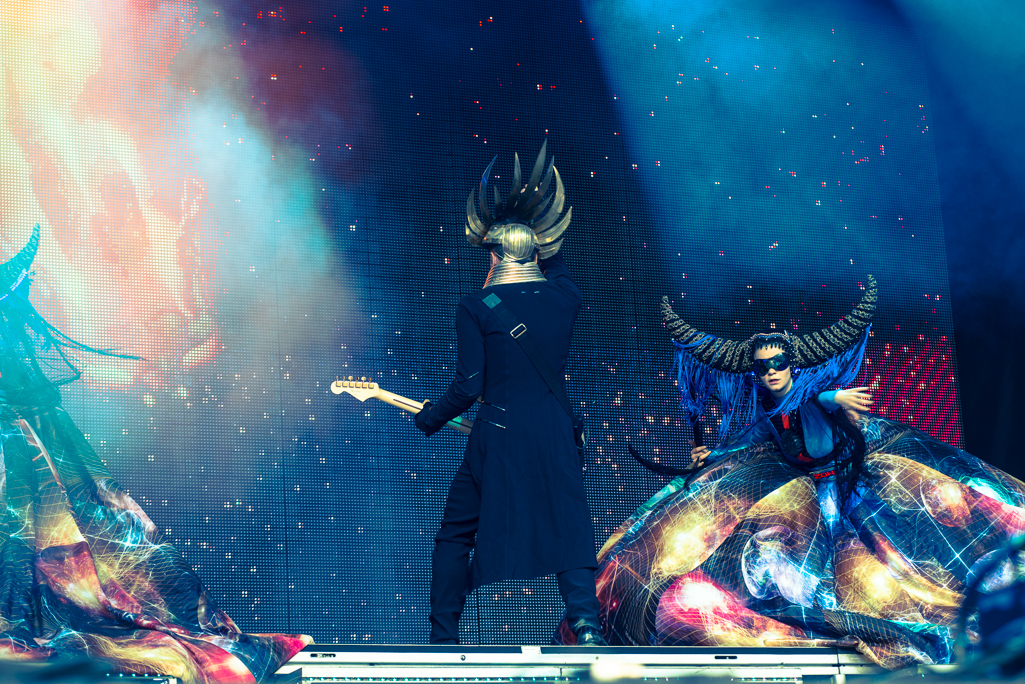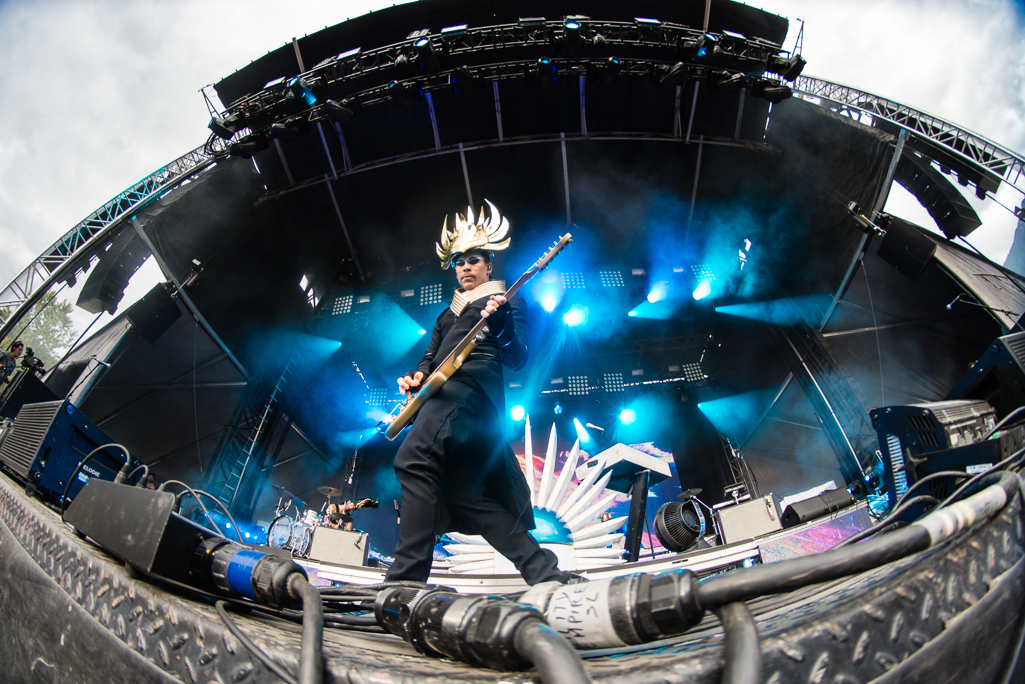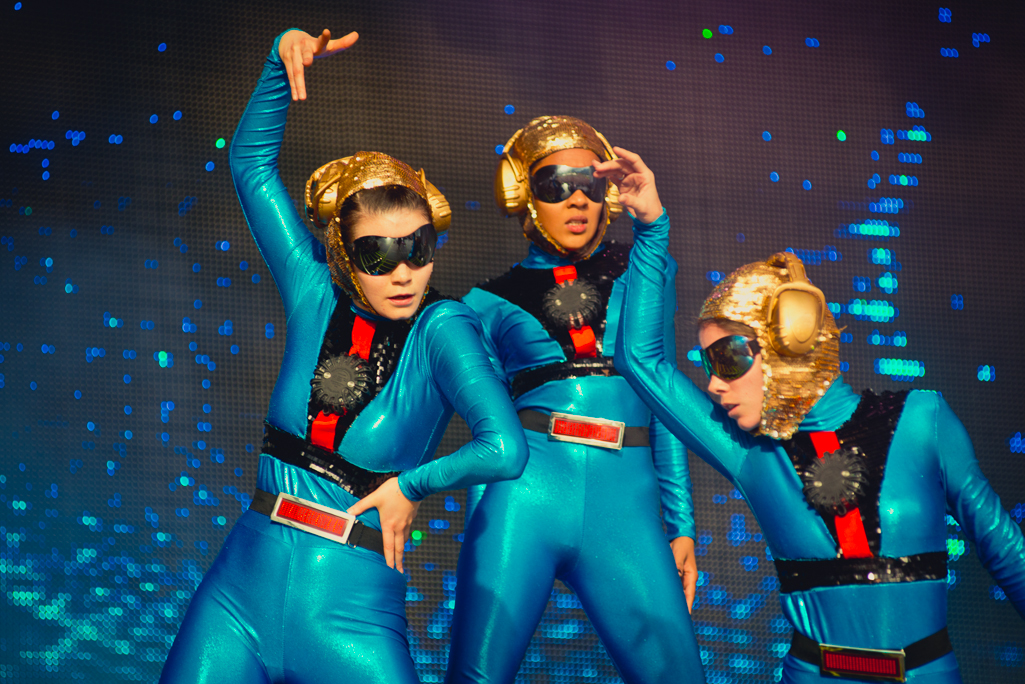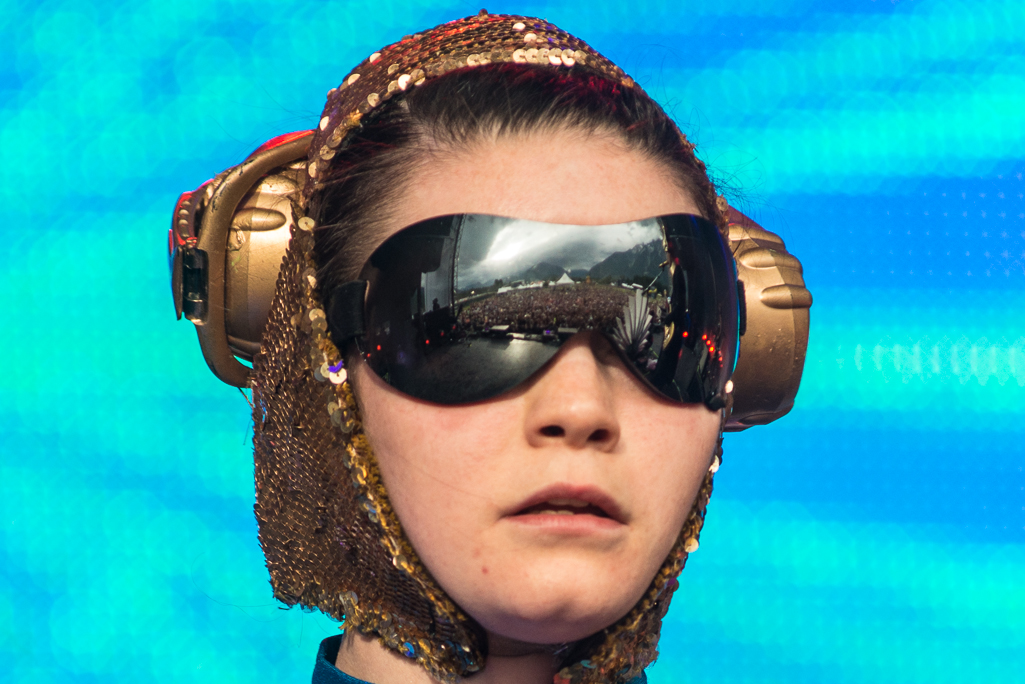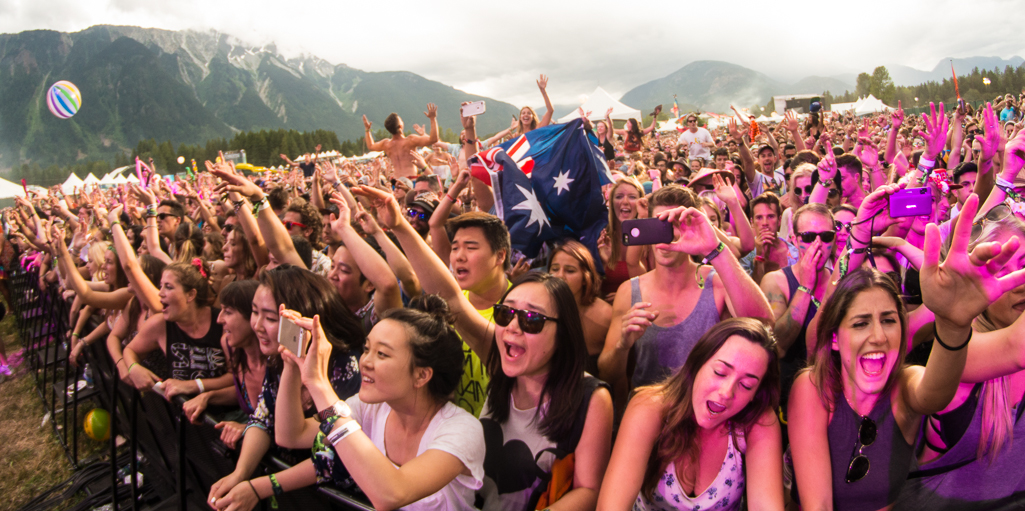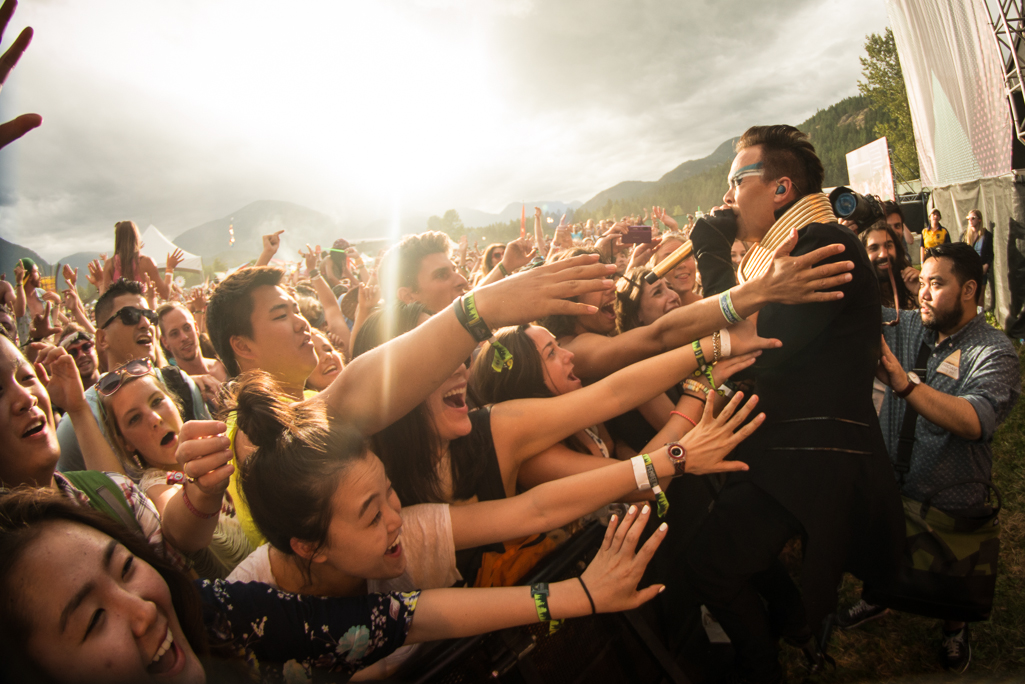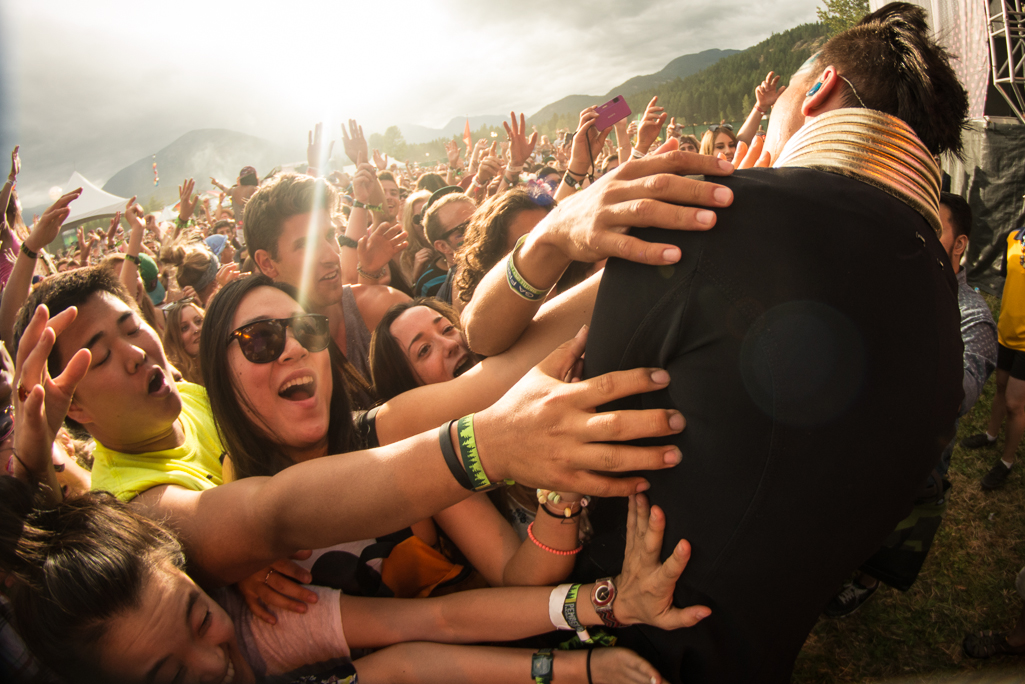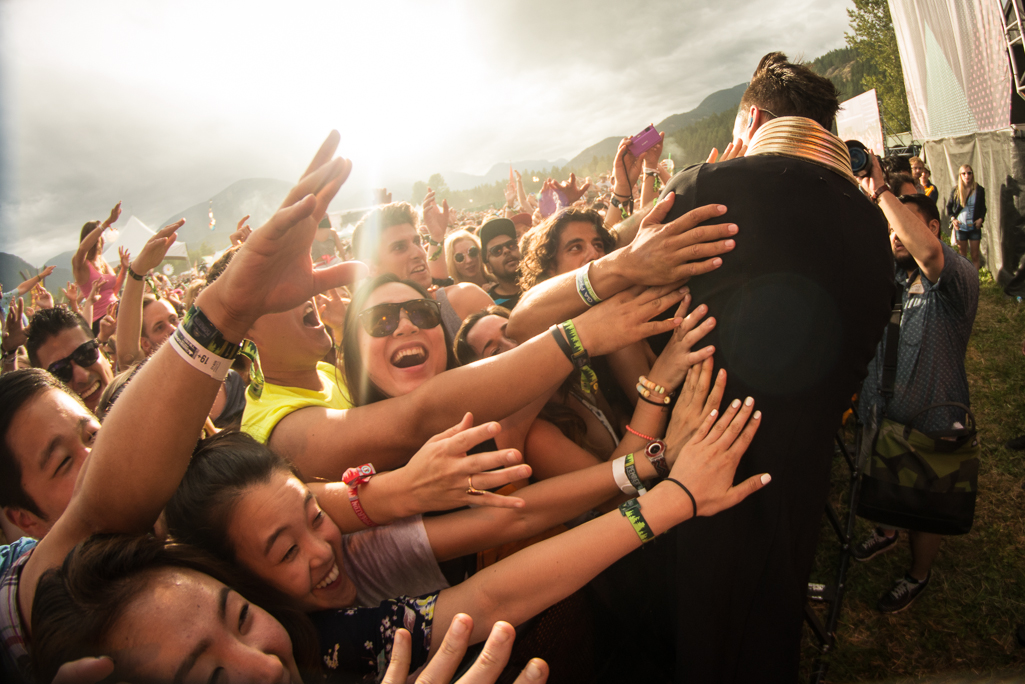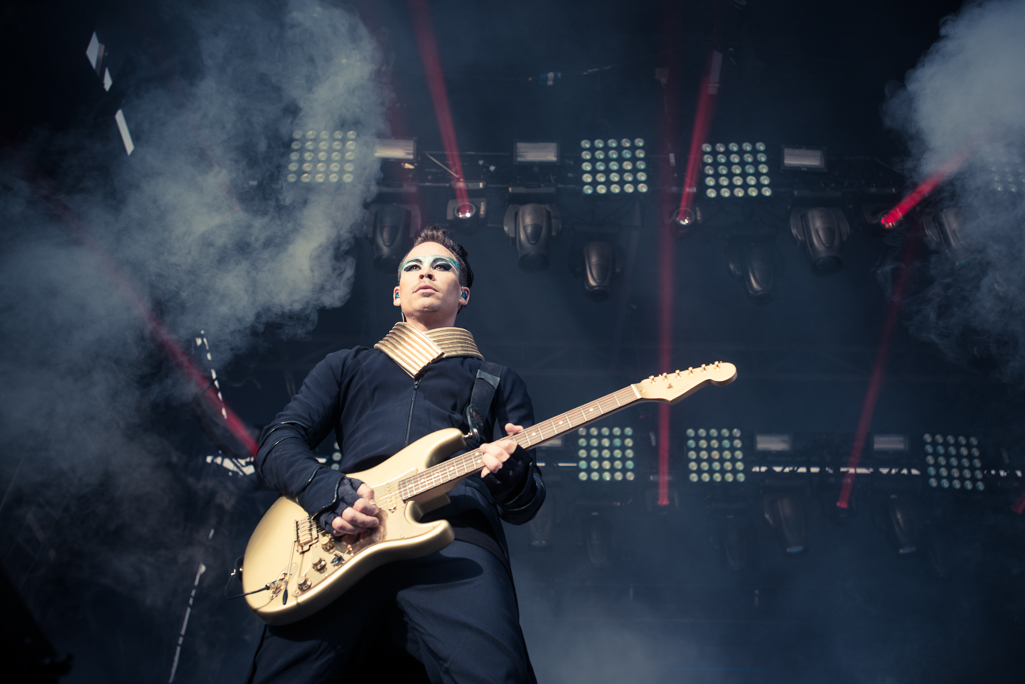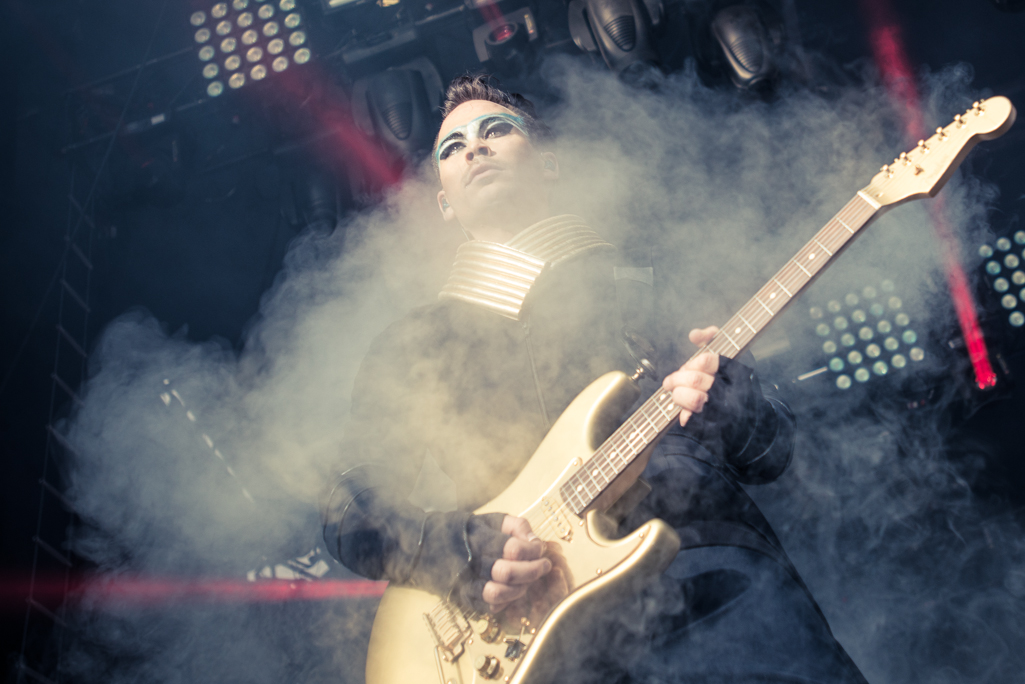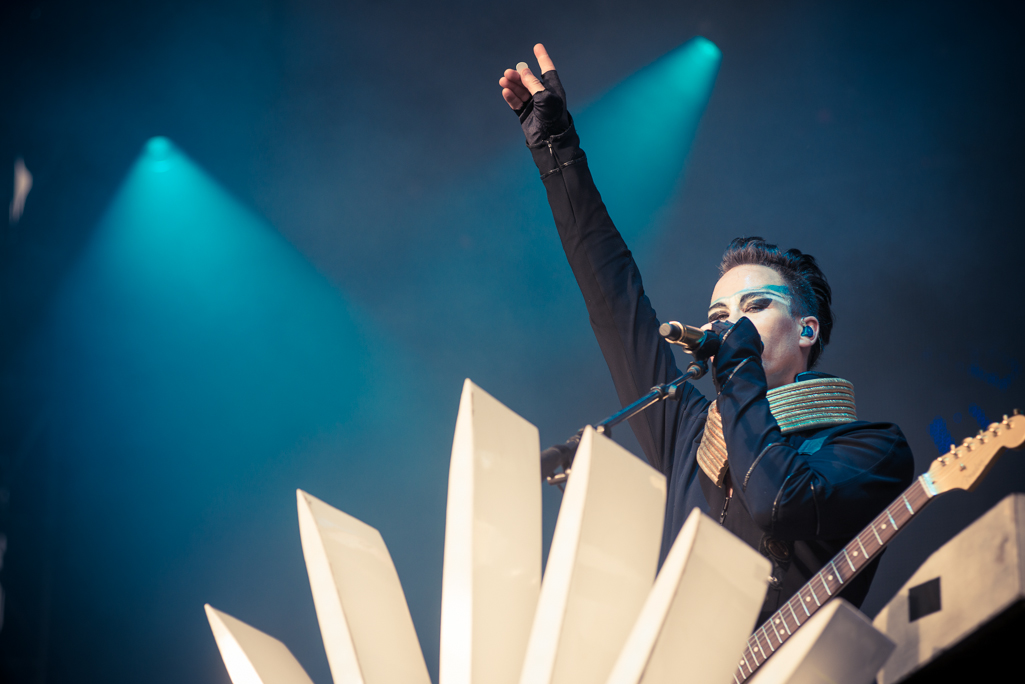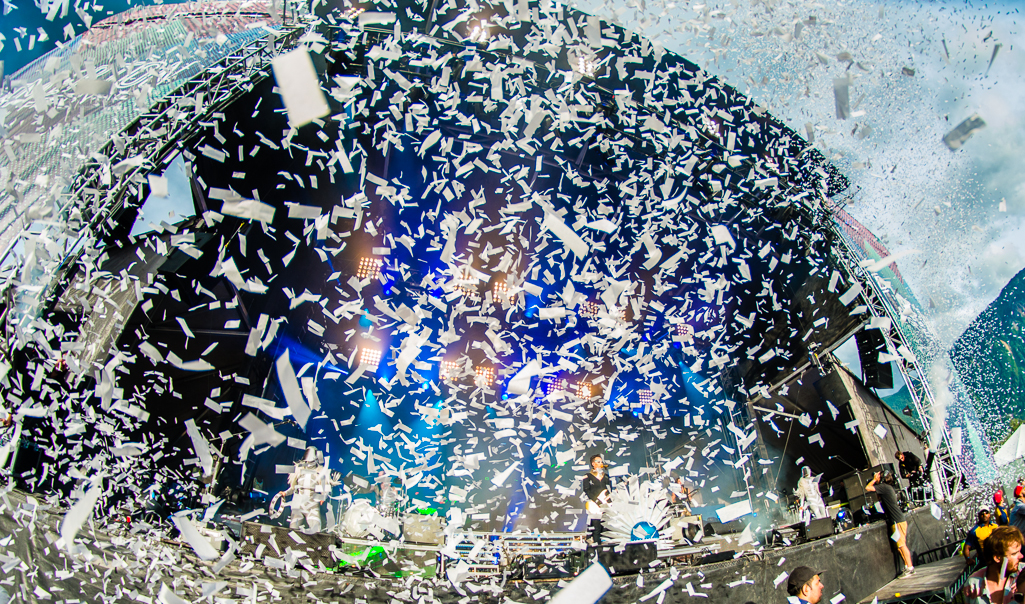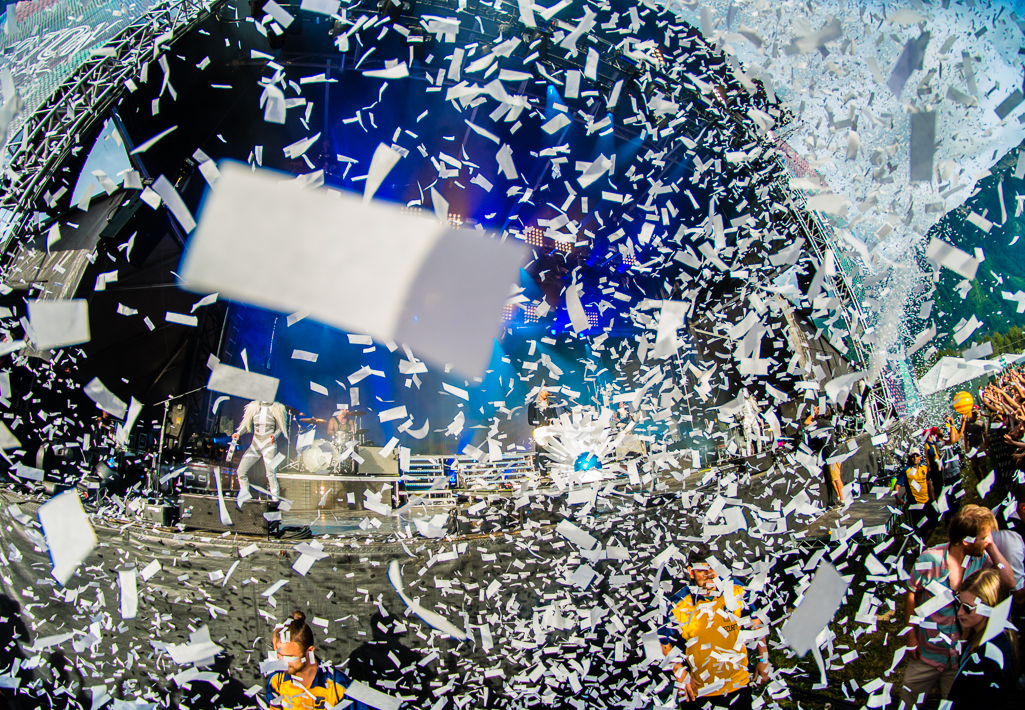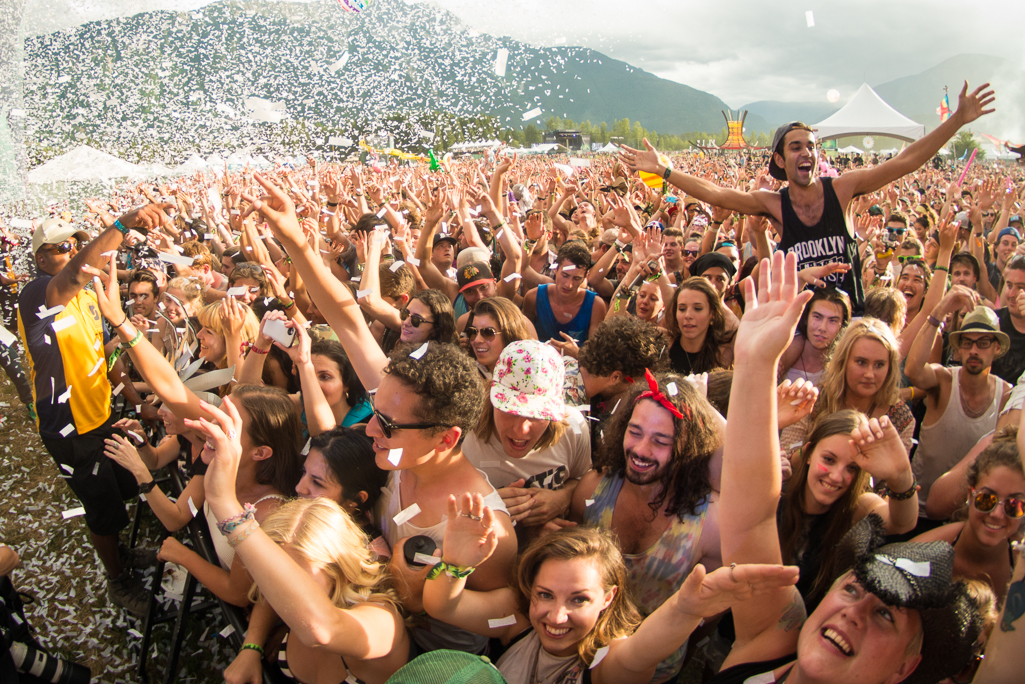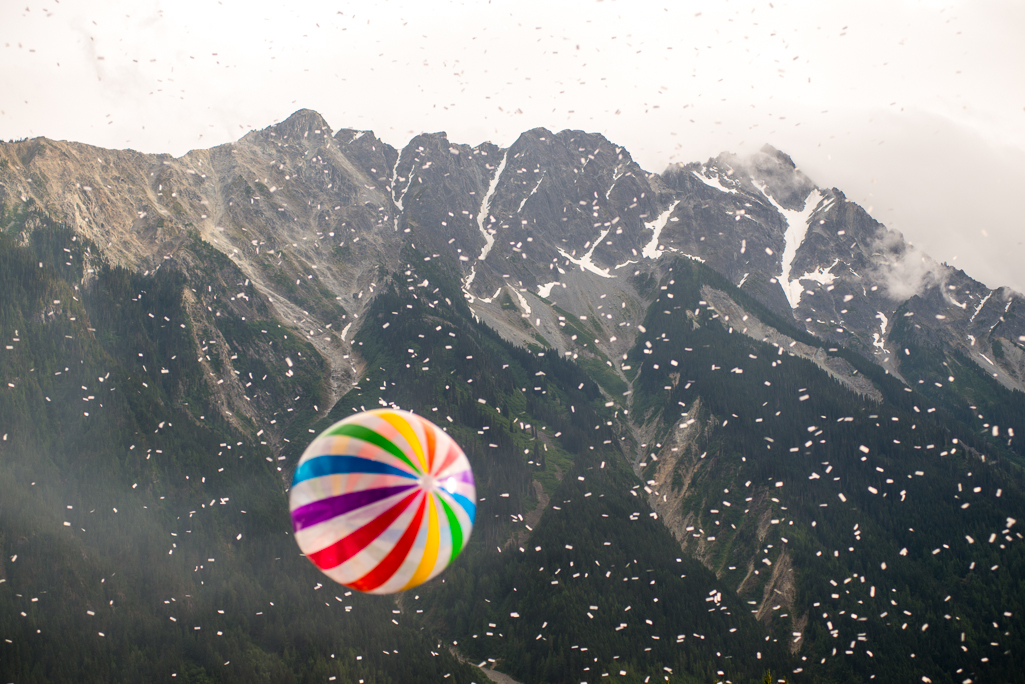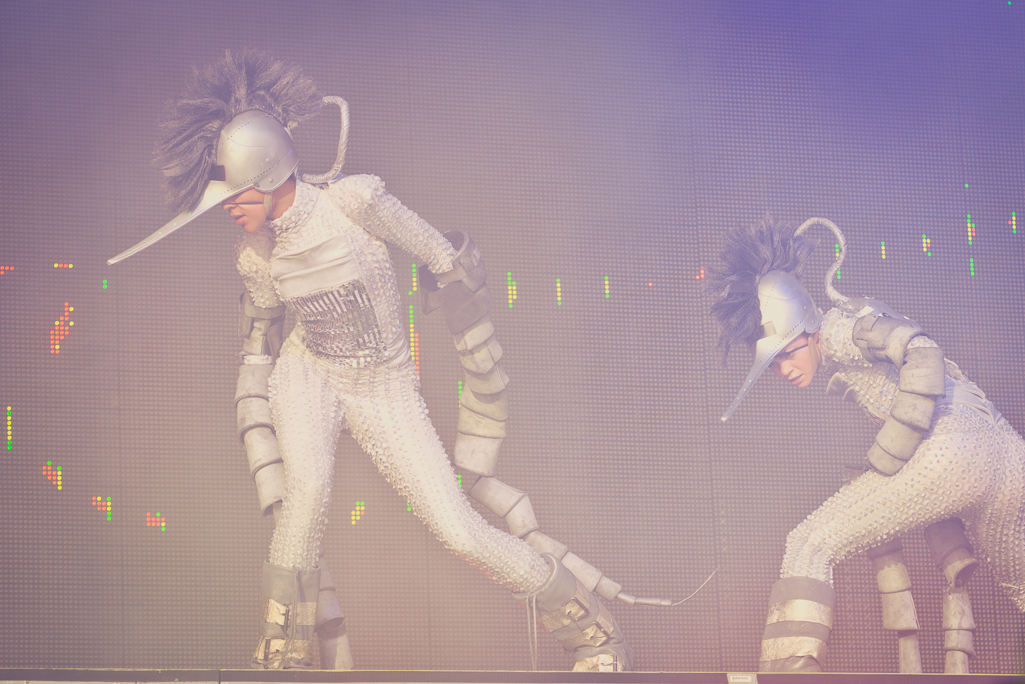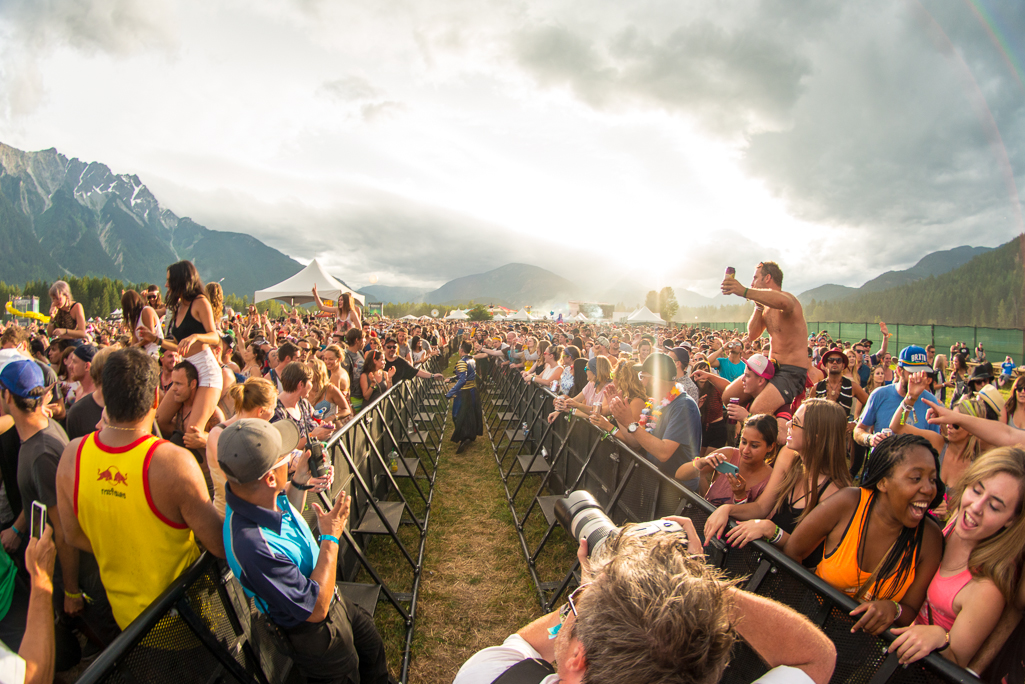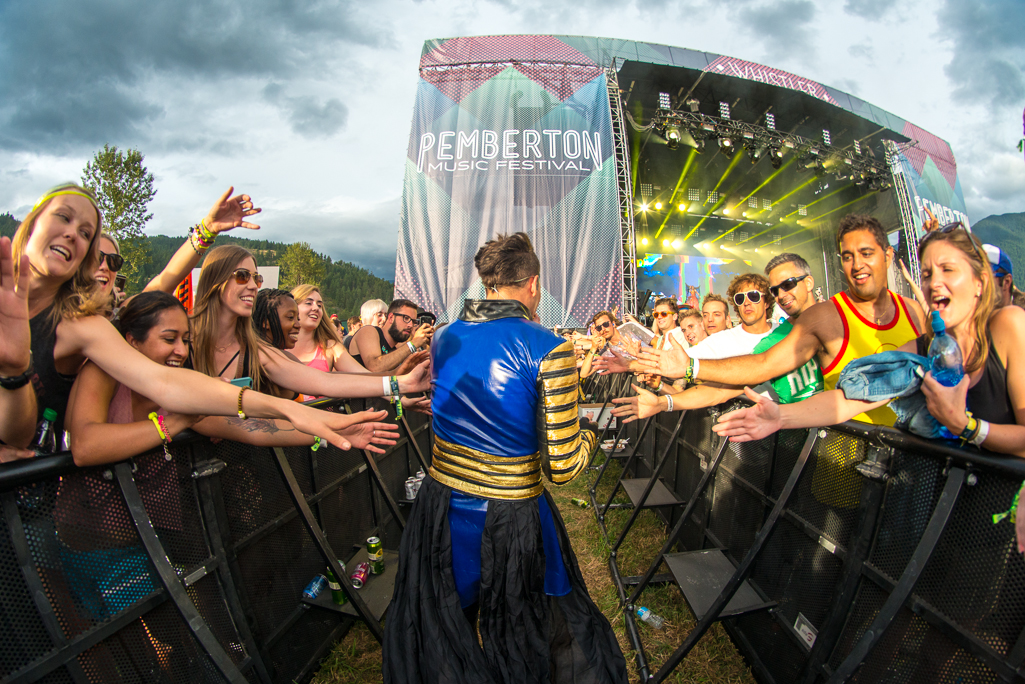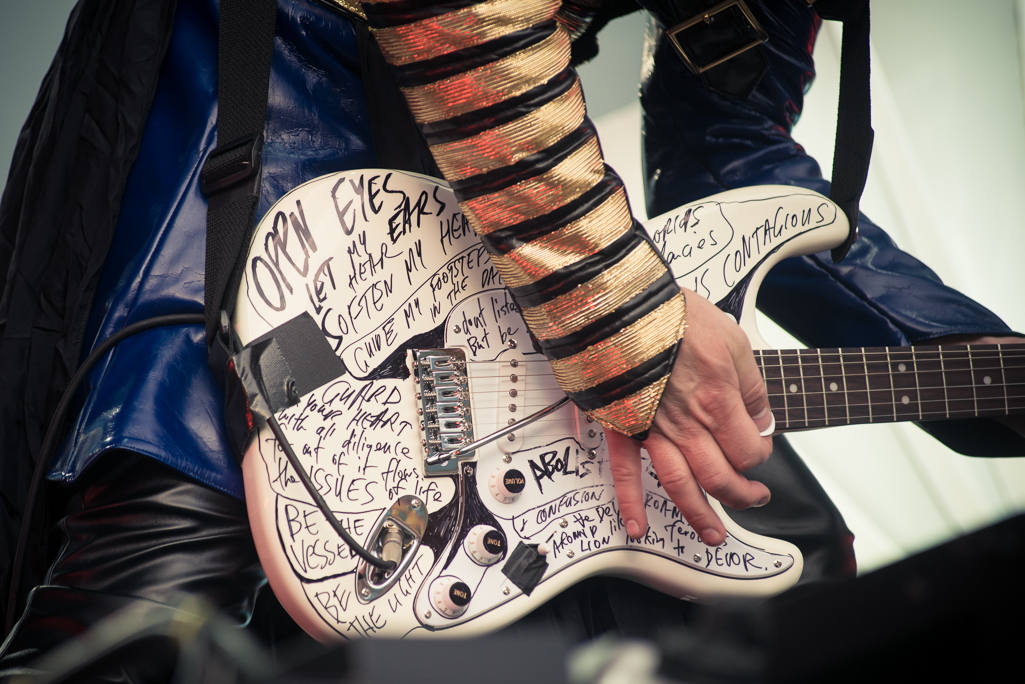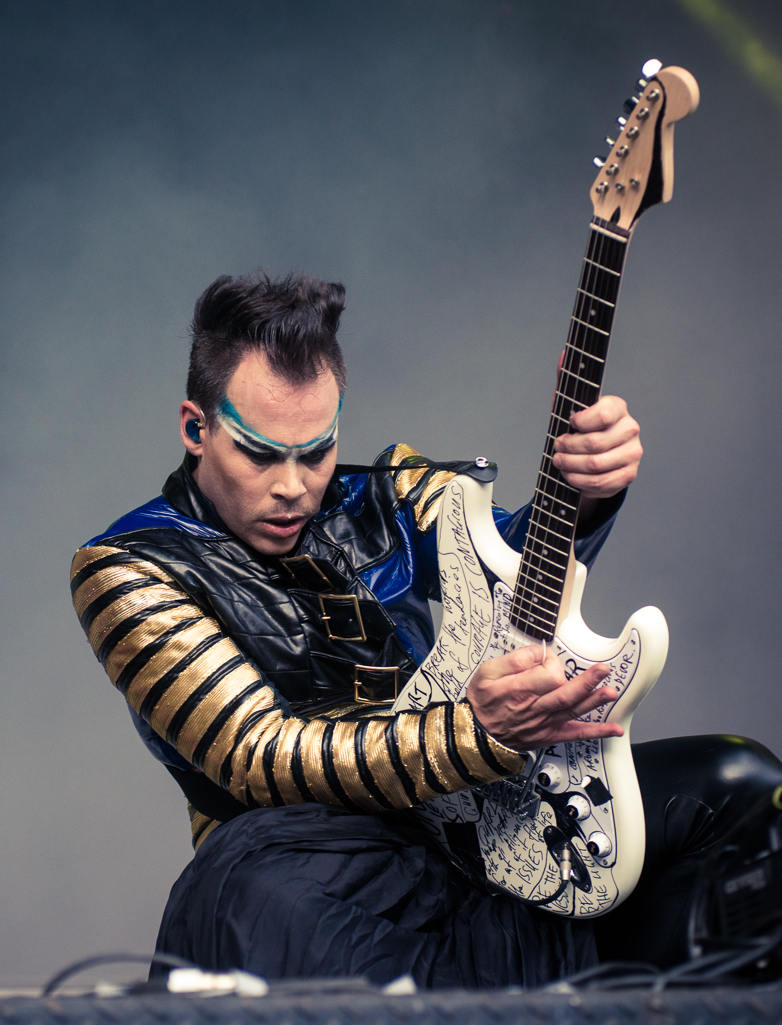 Smashing his guitar like a boss 😉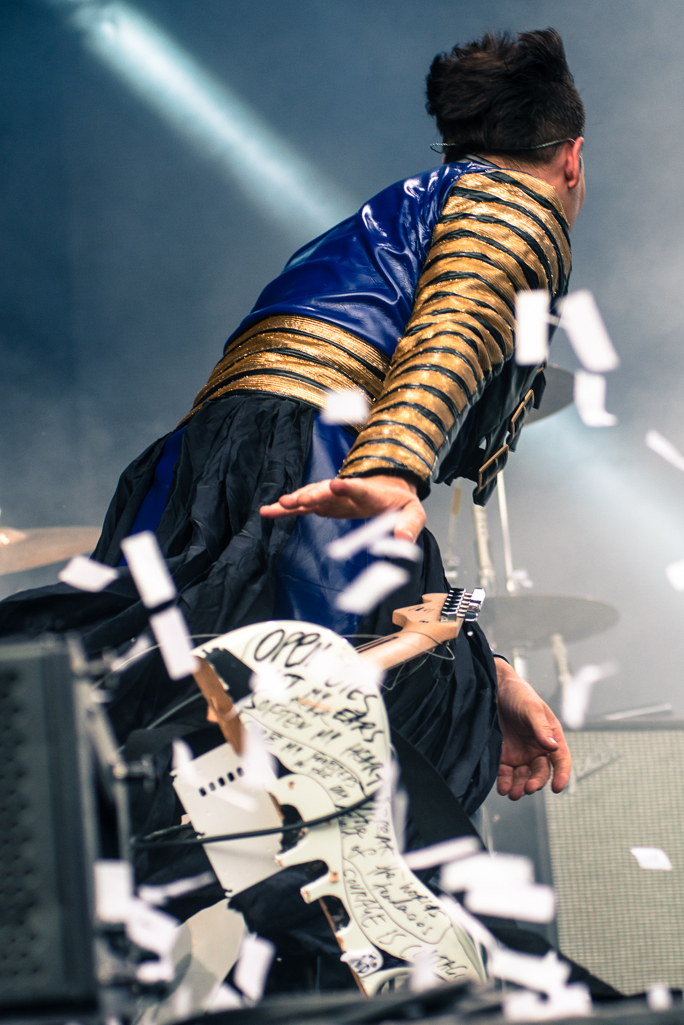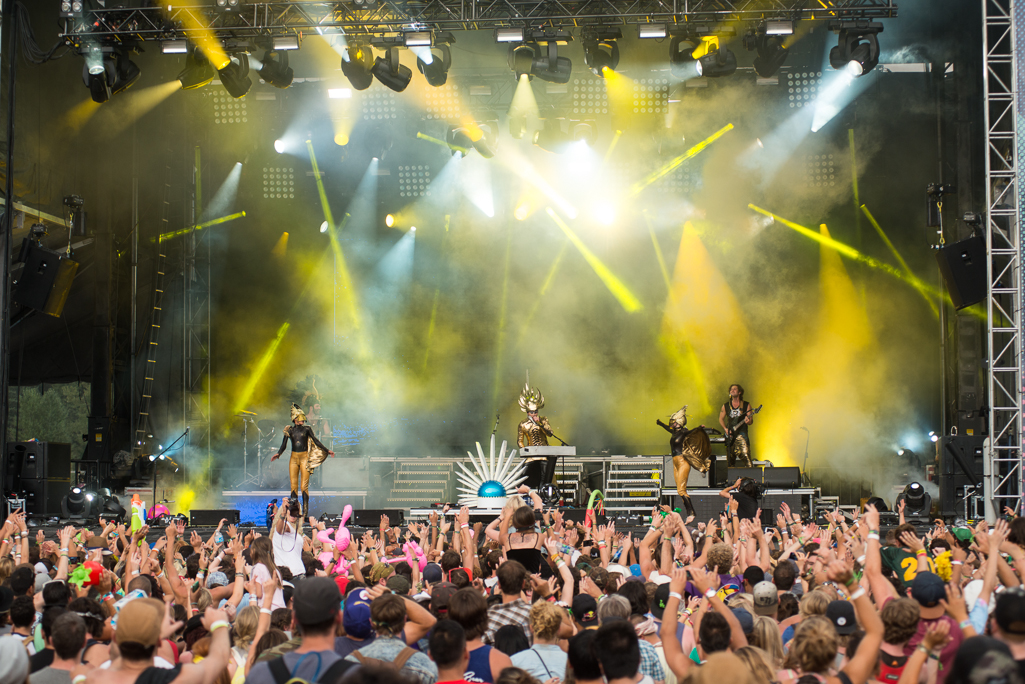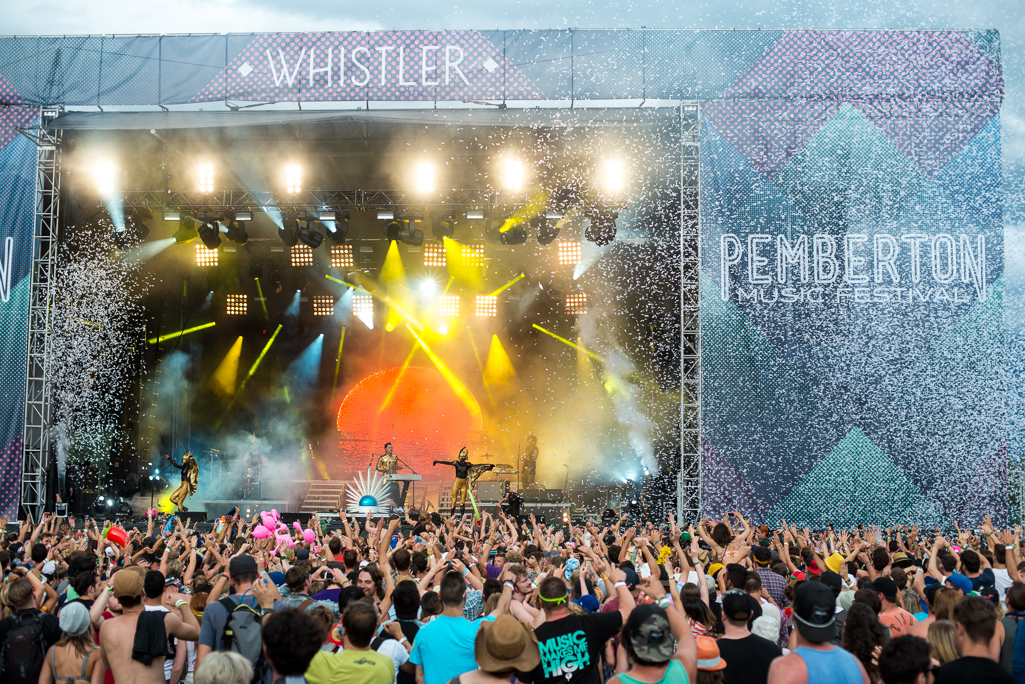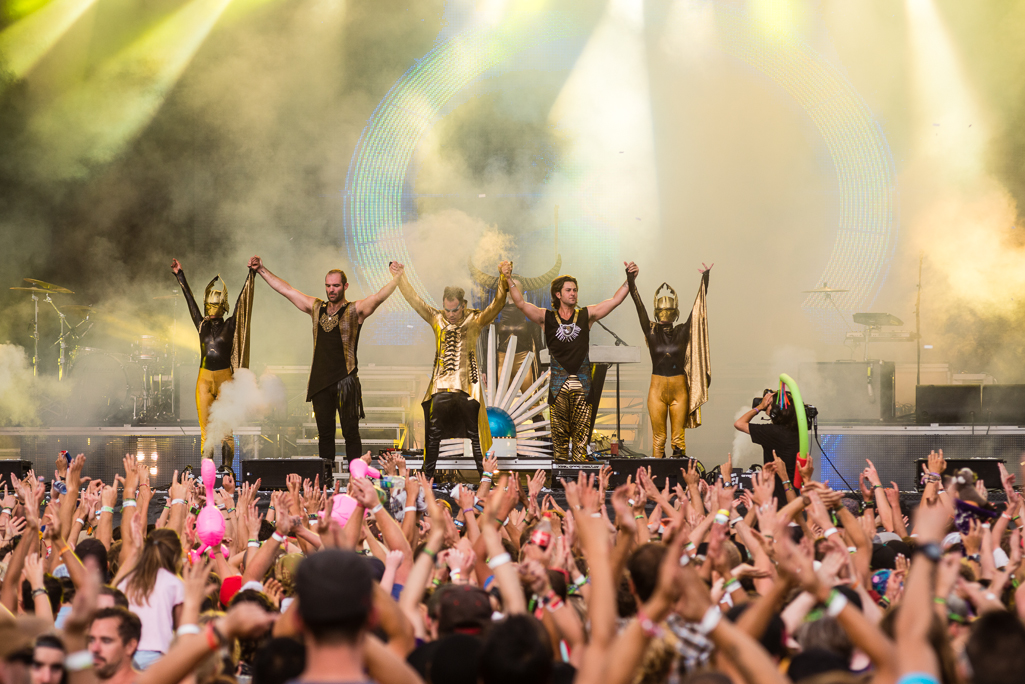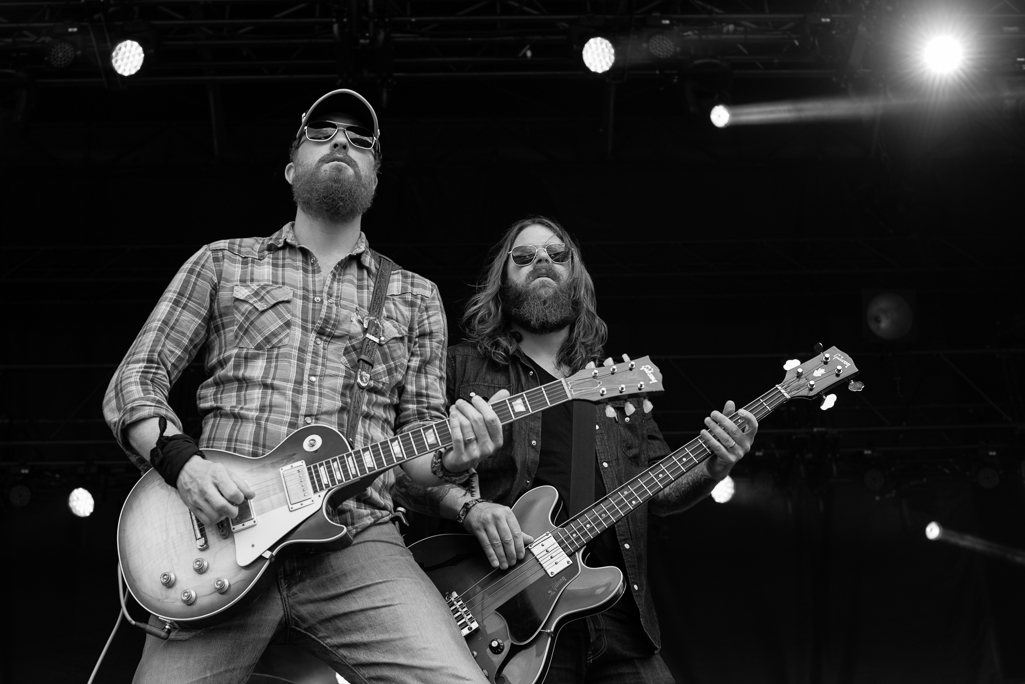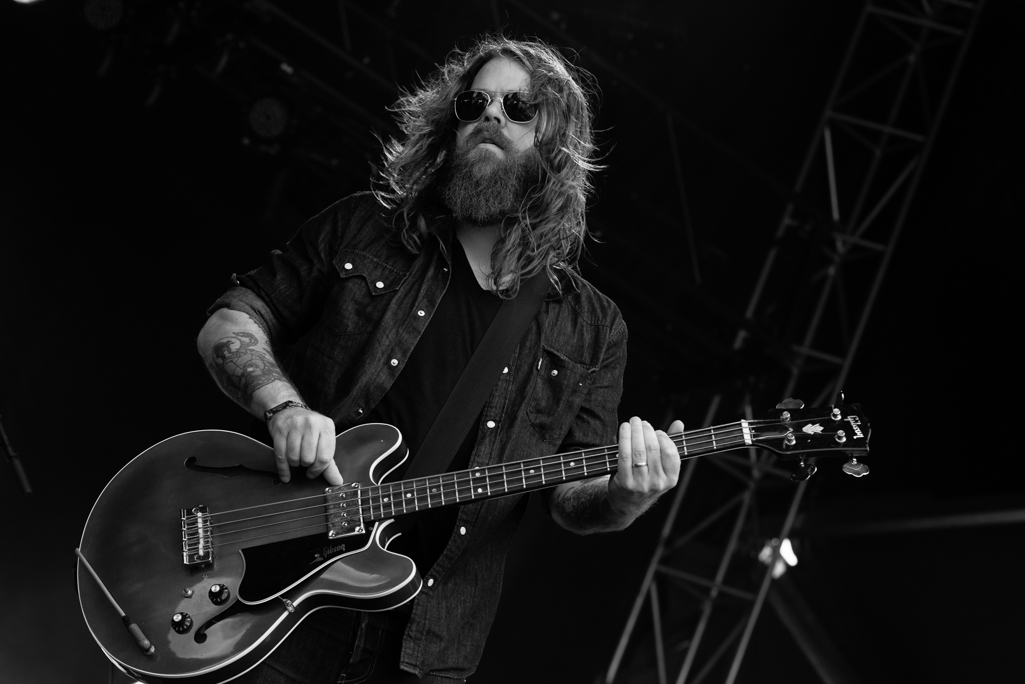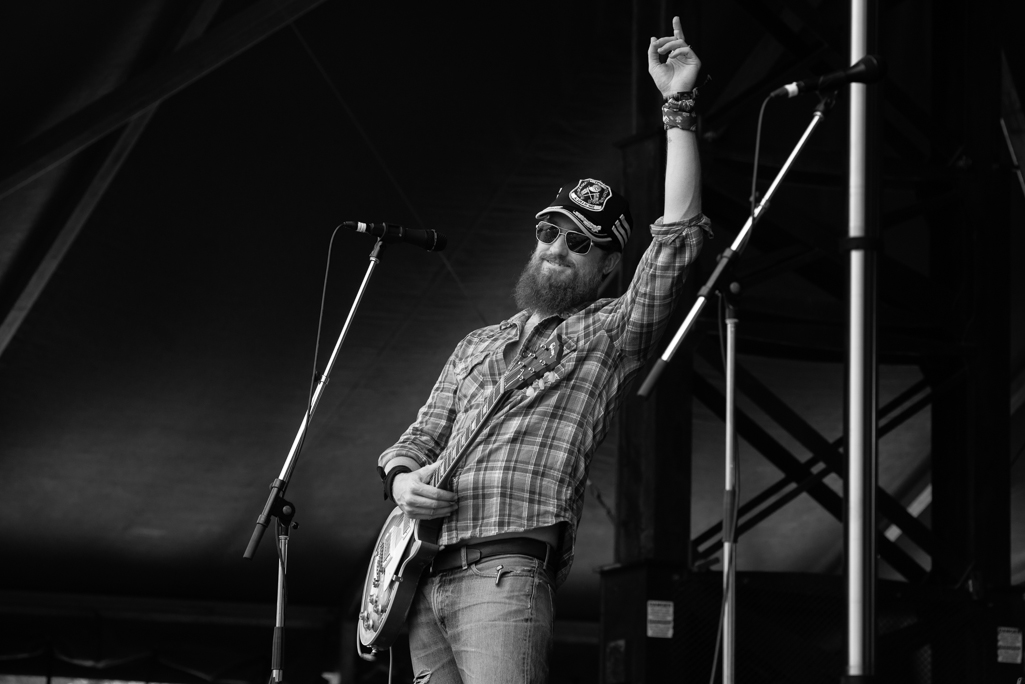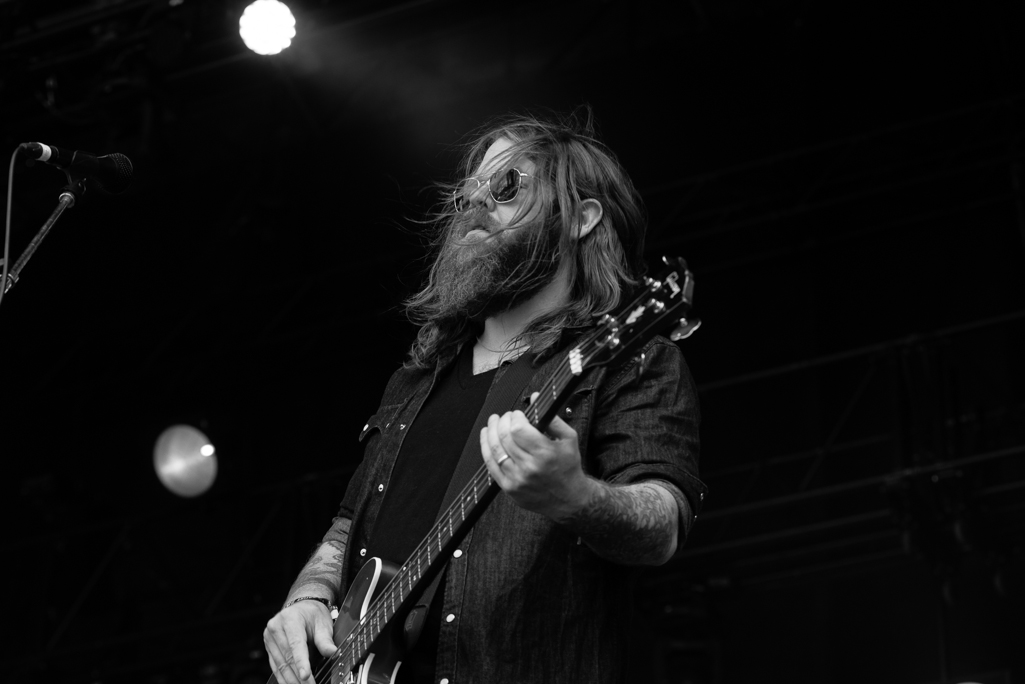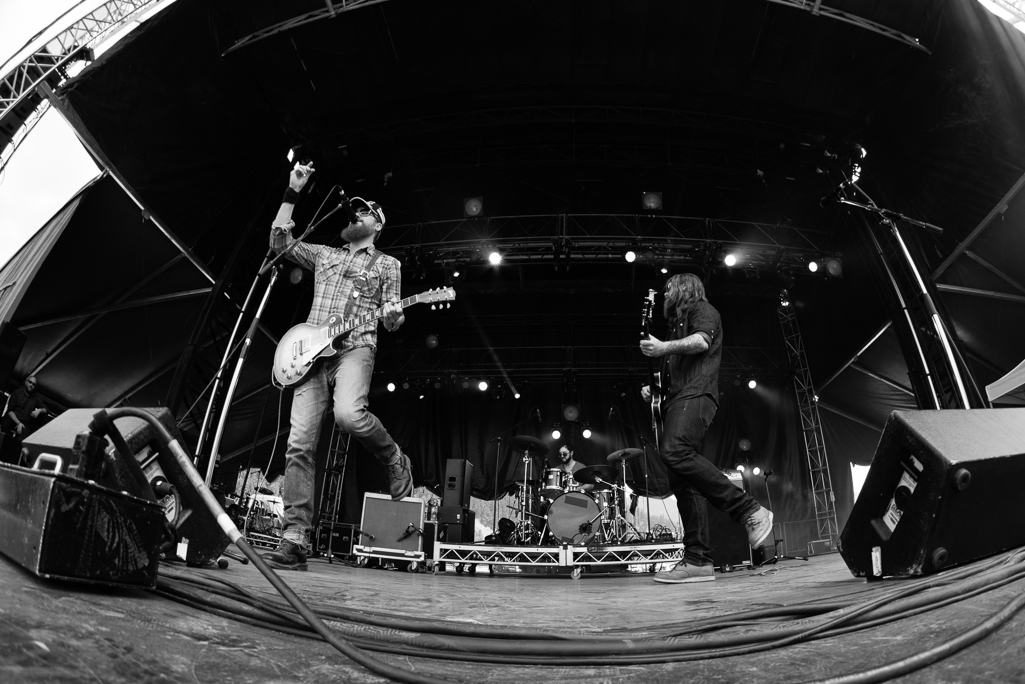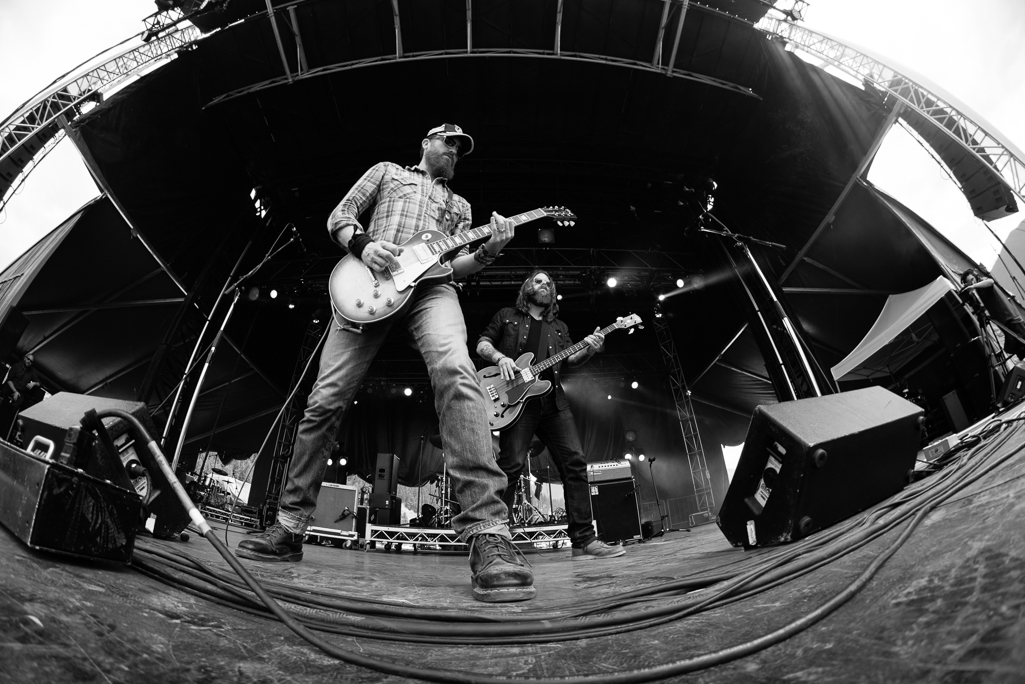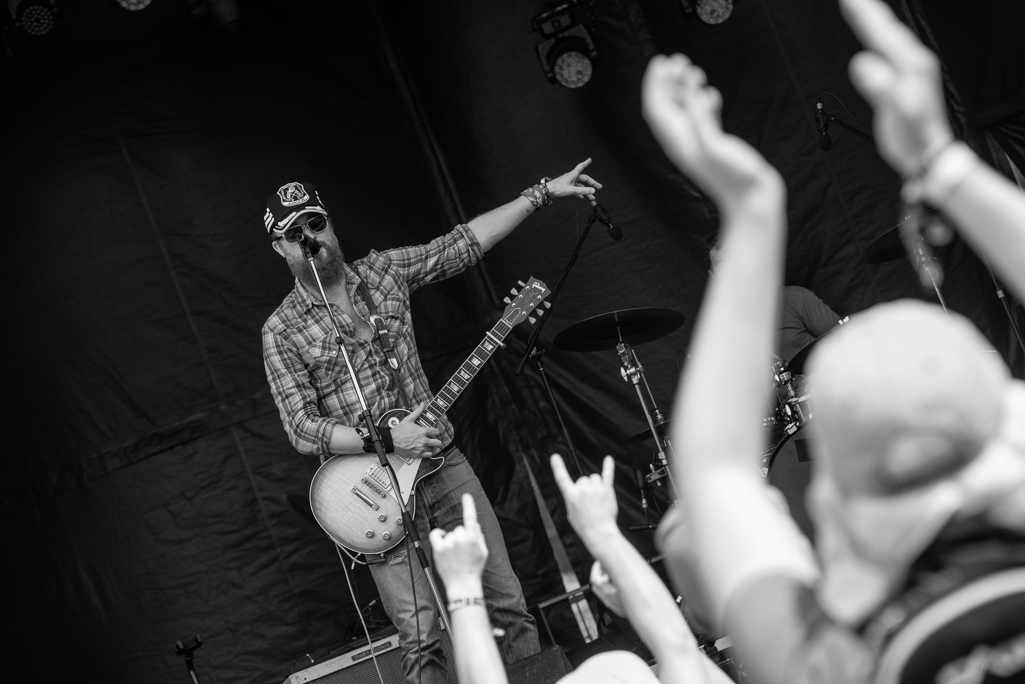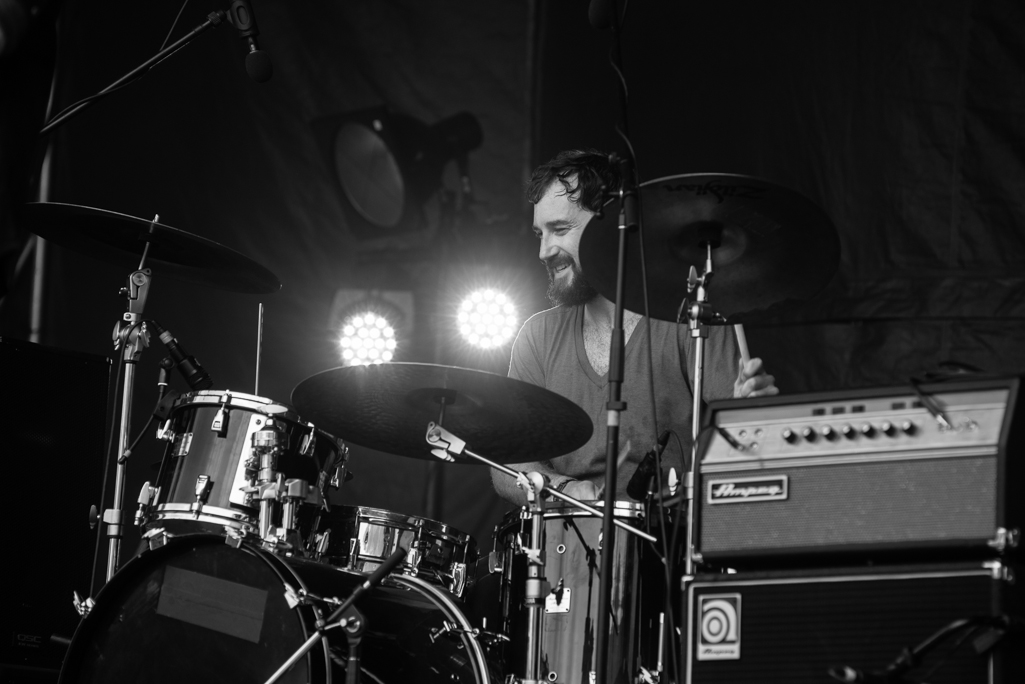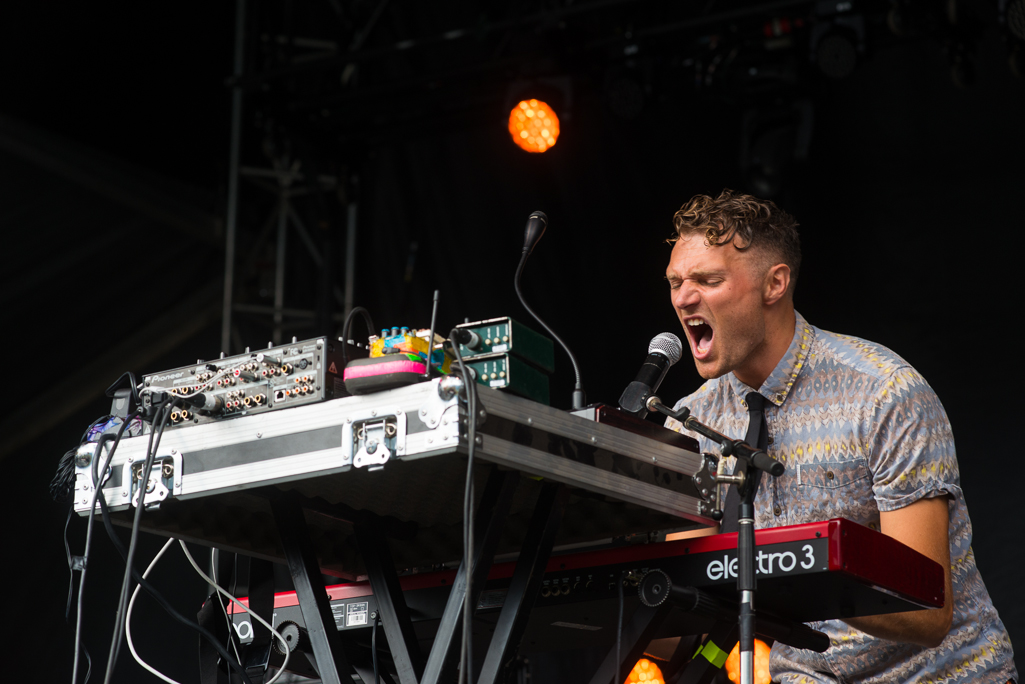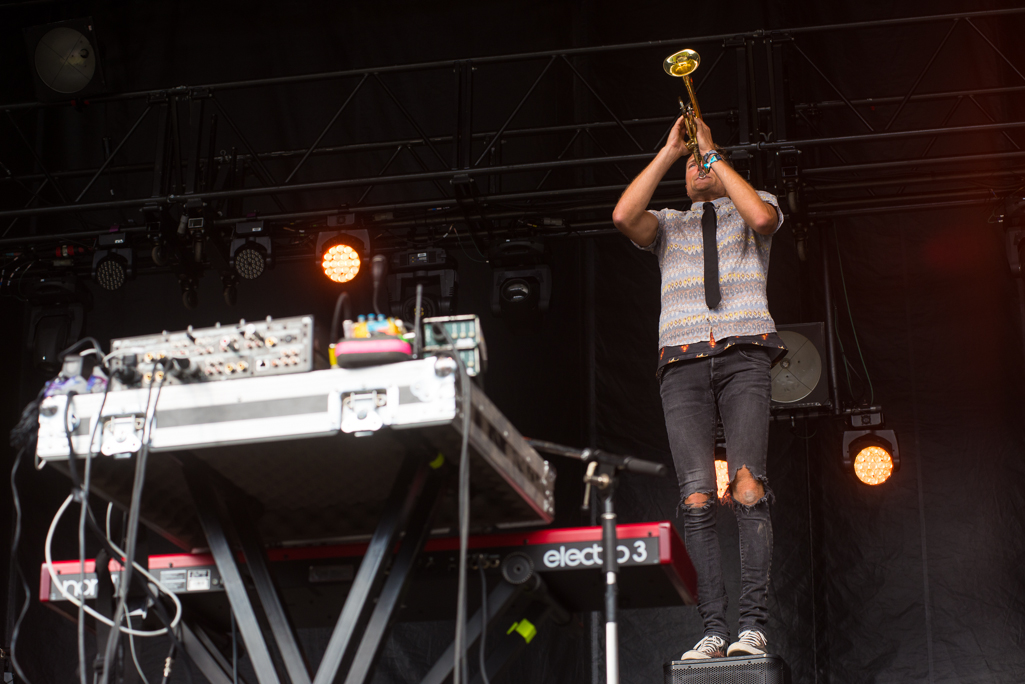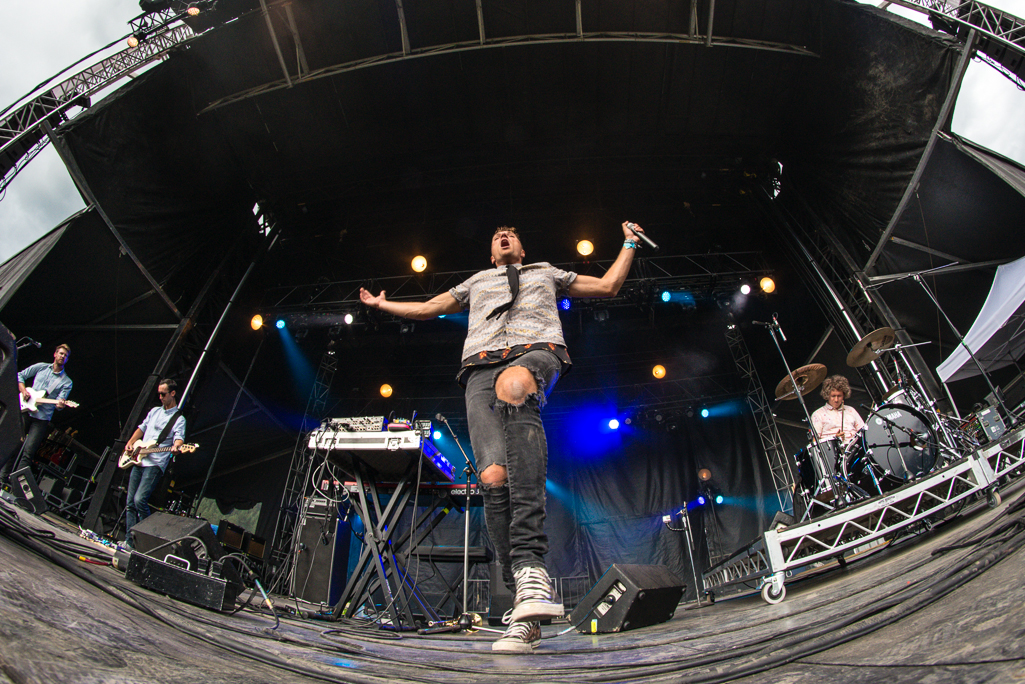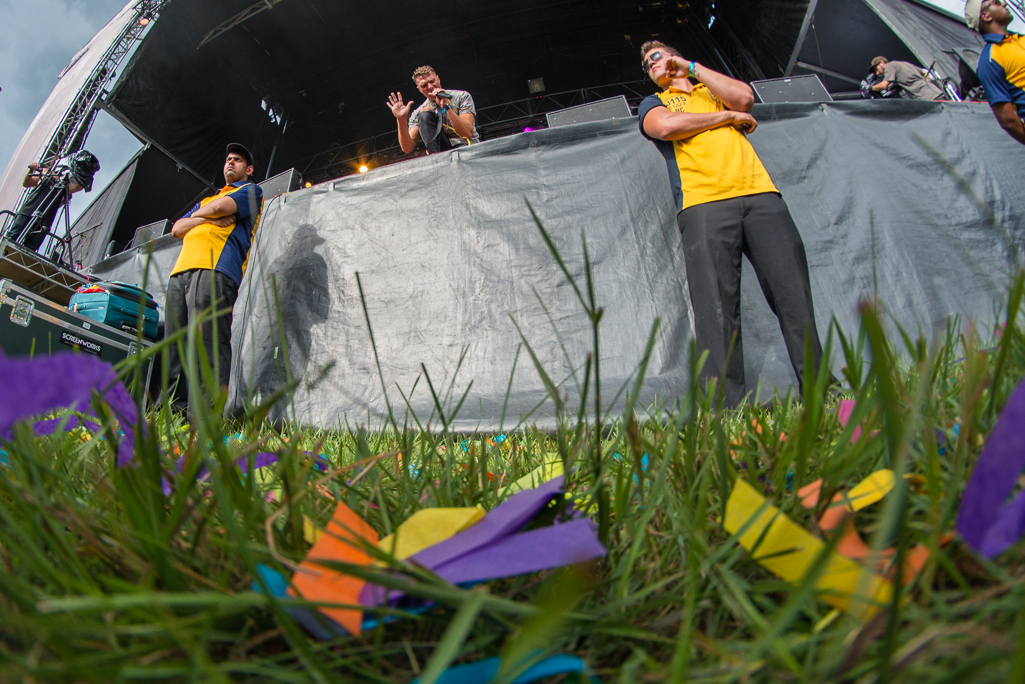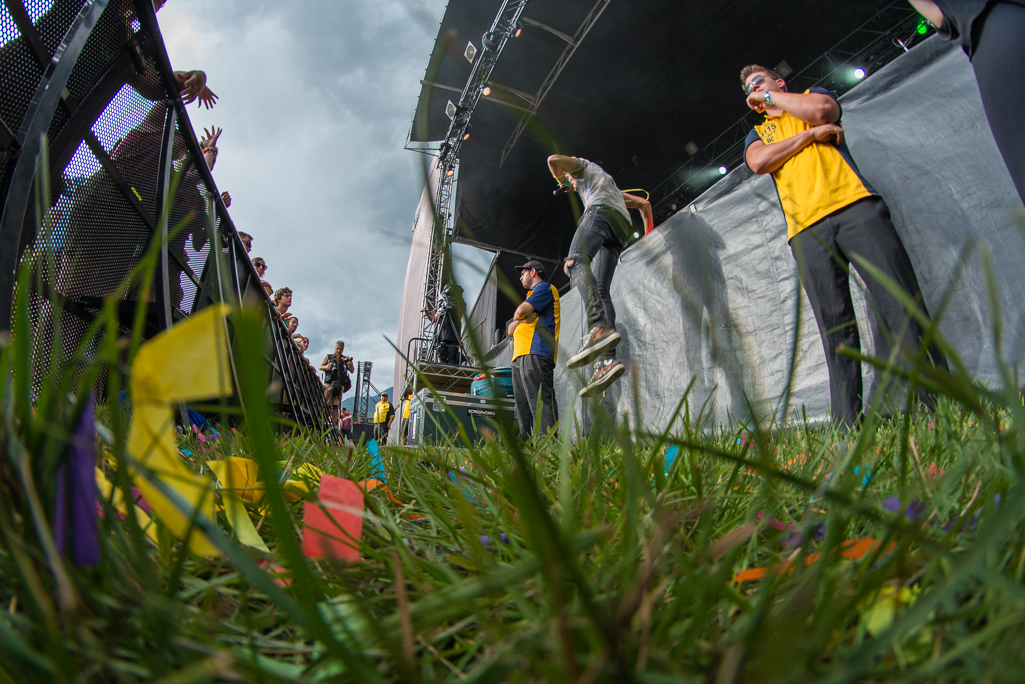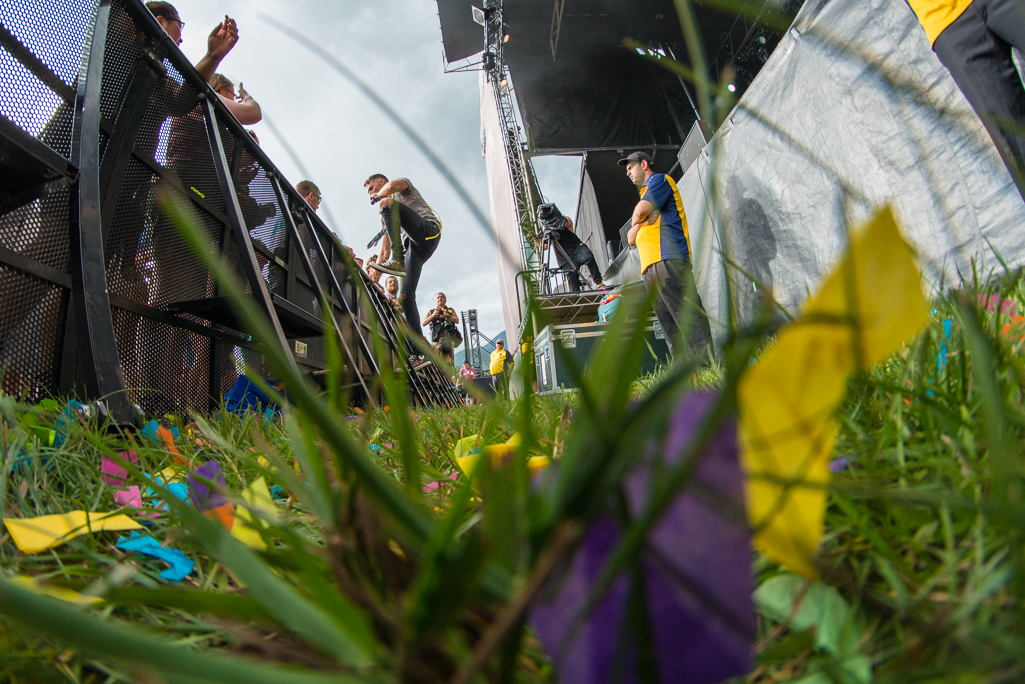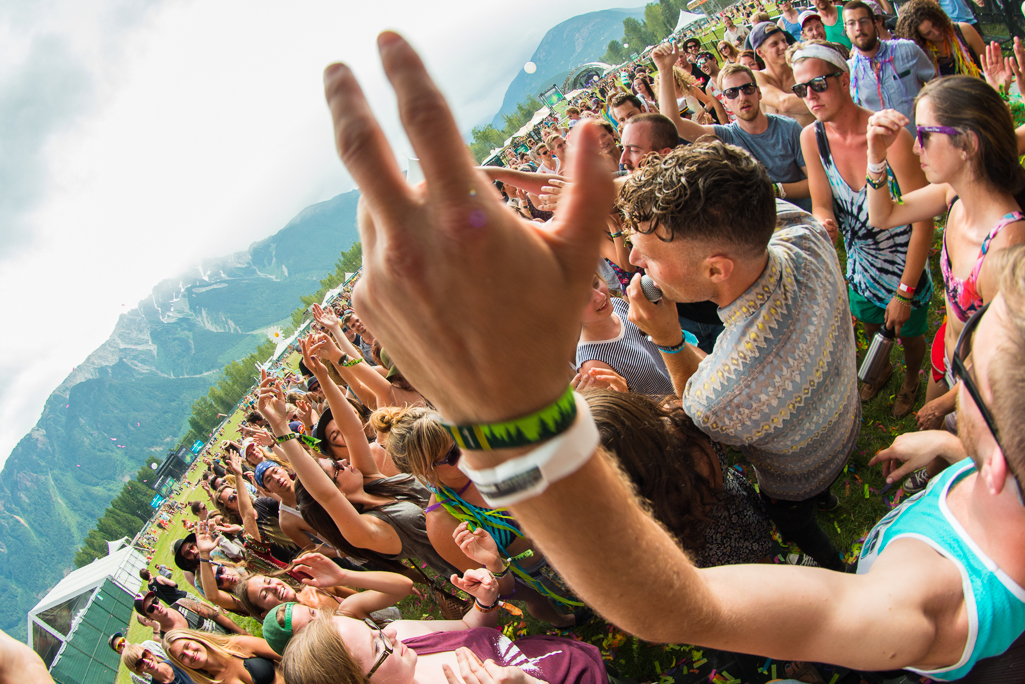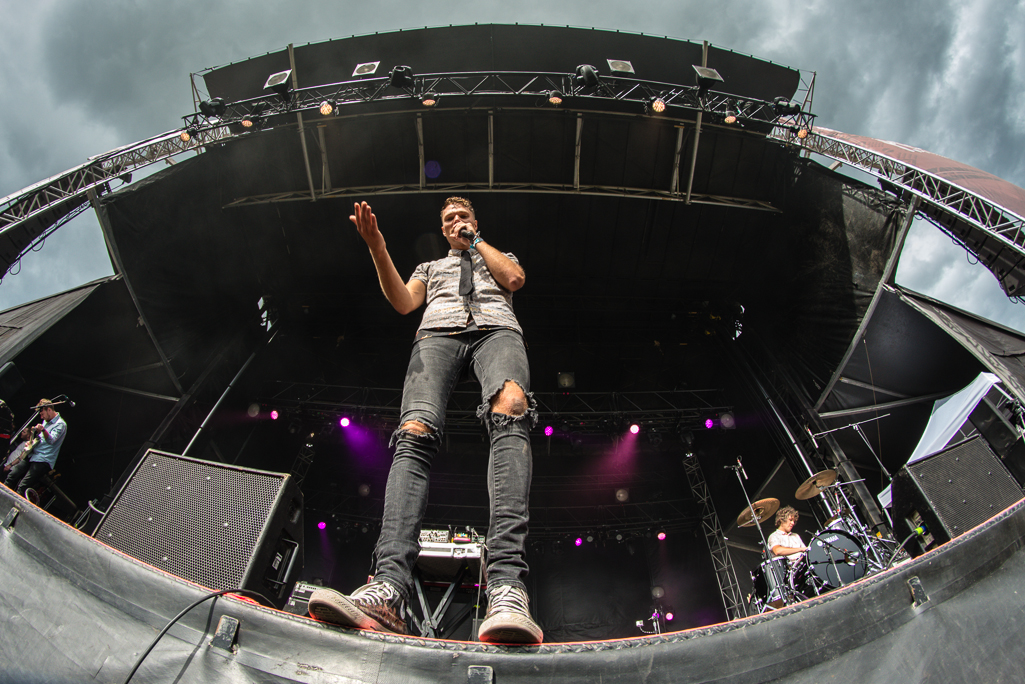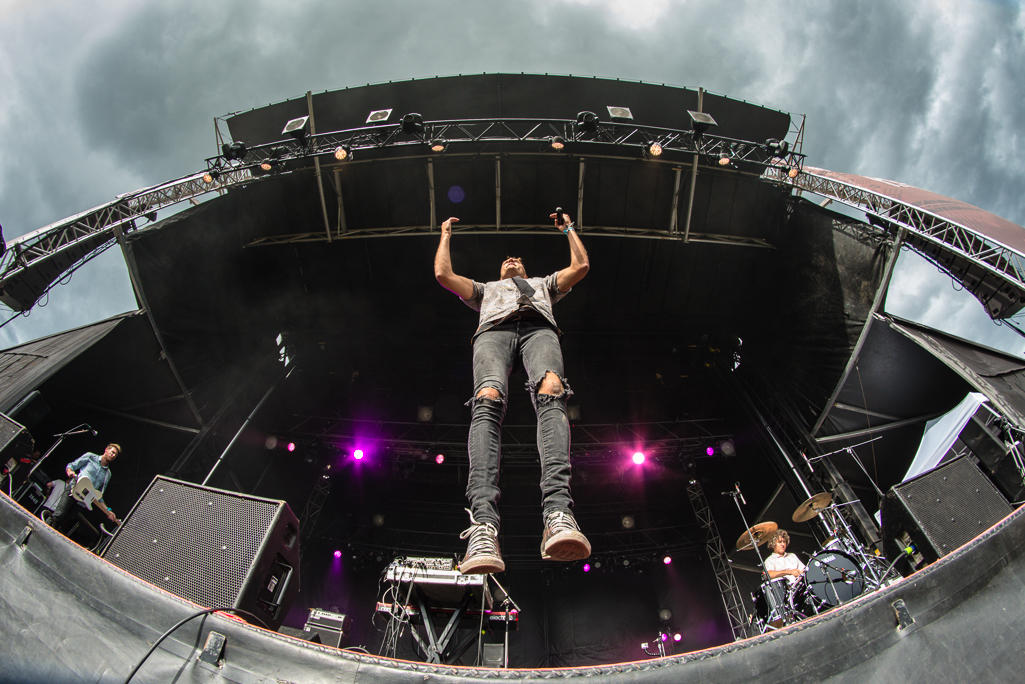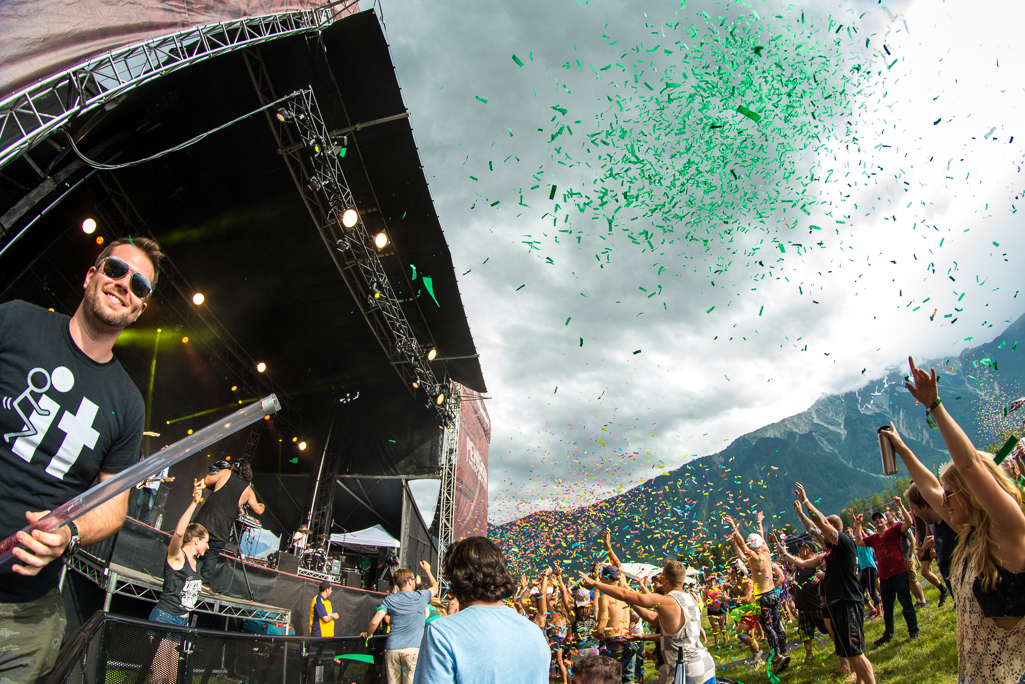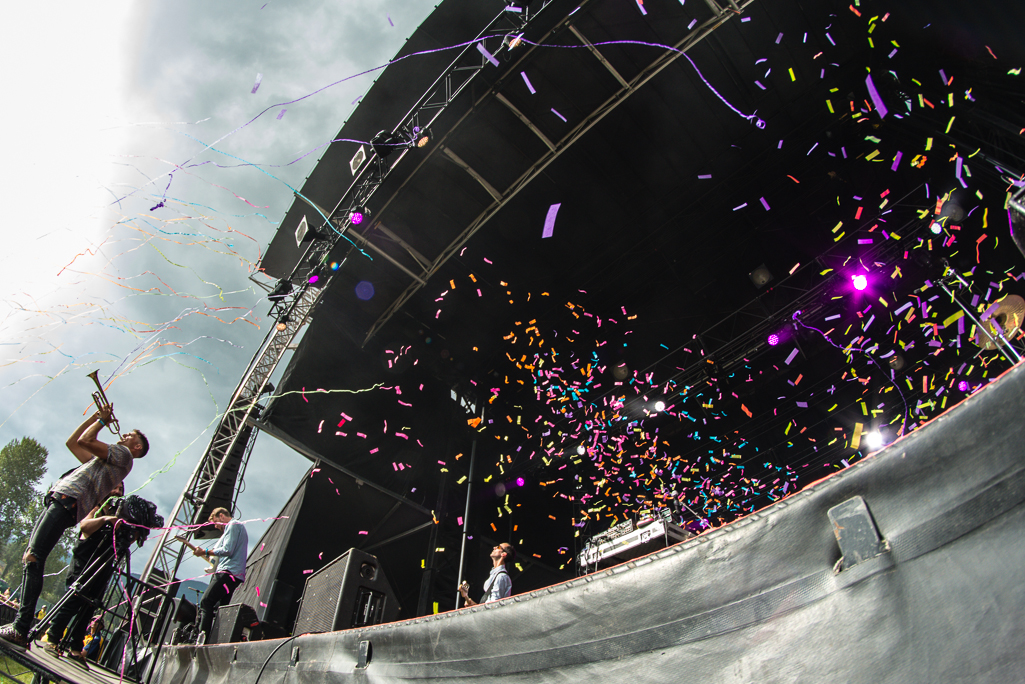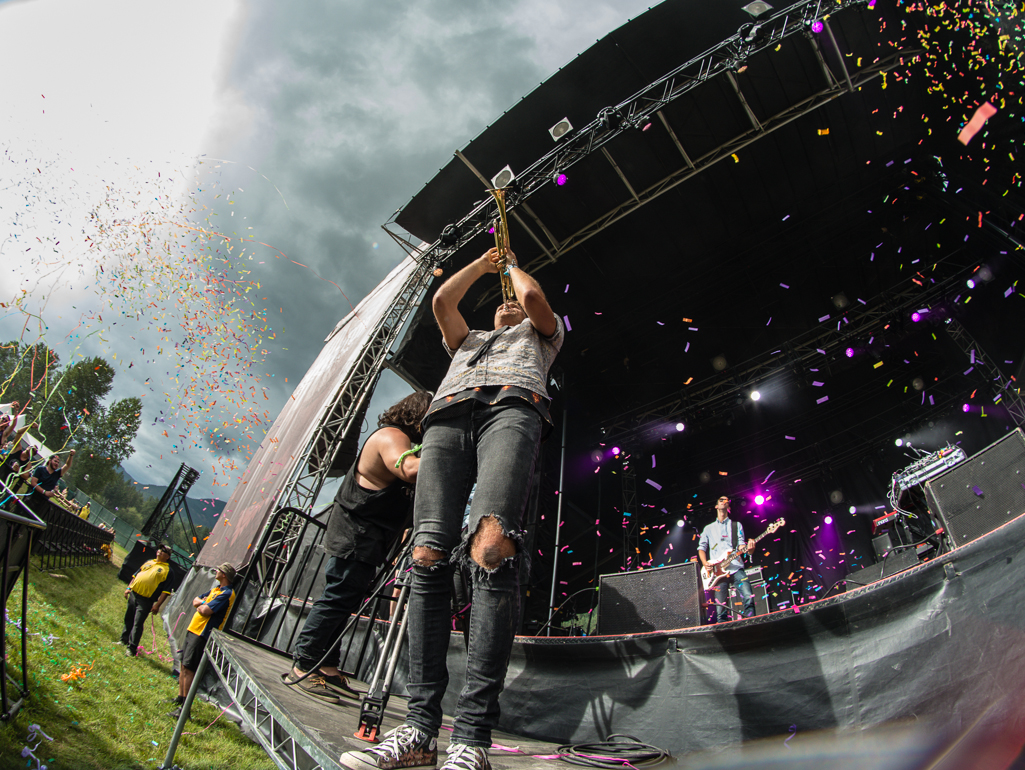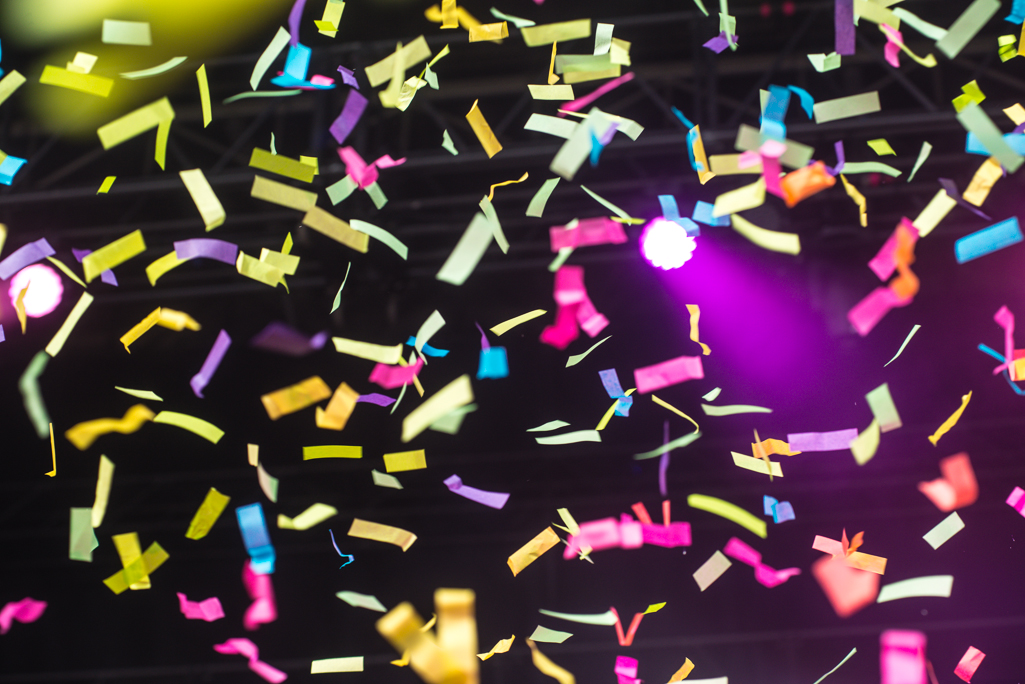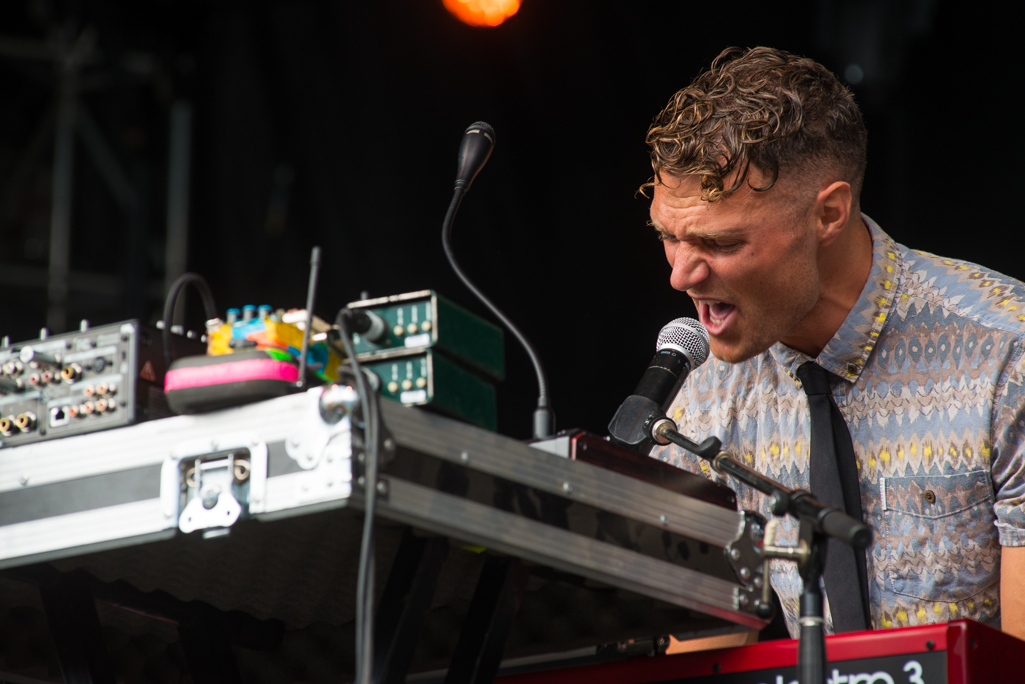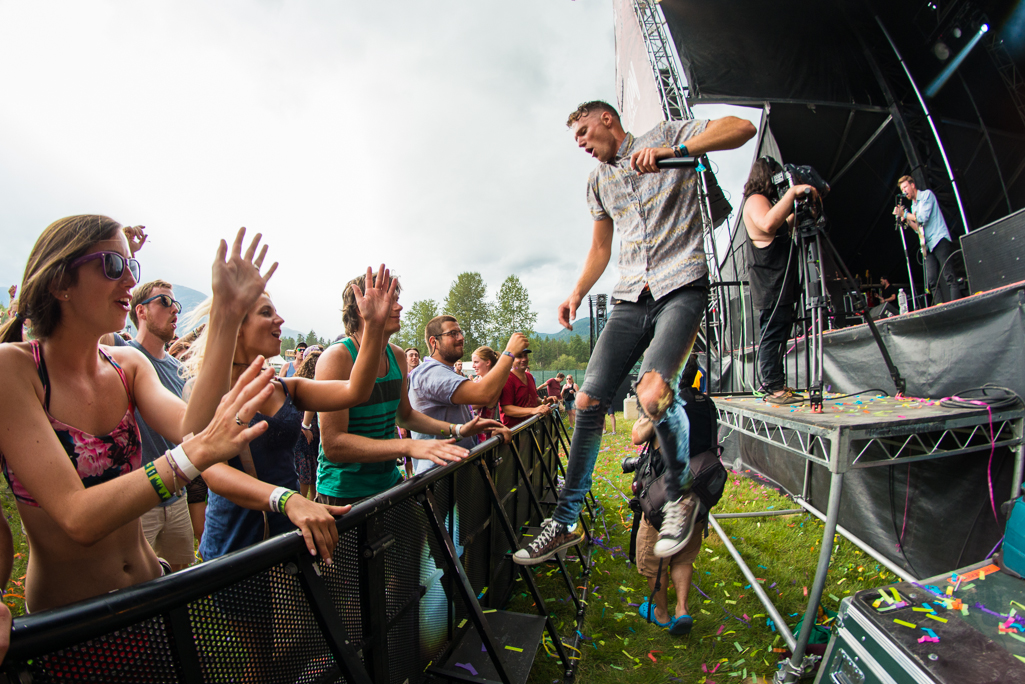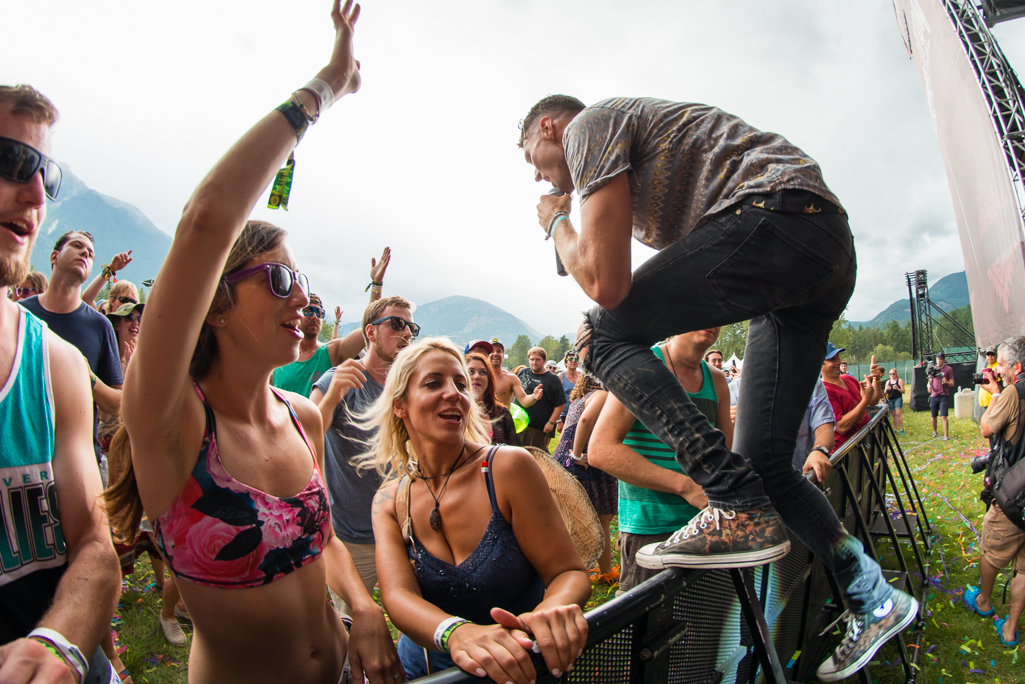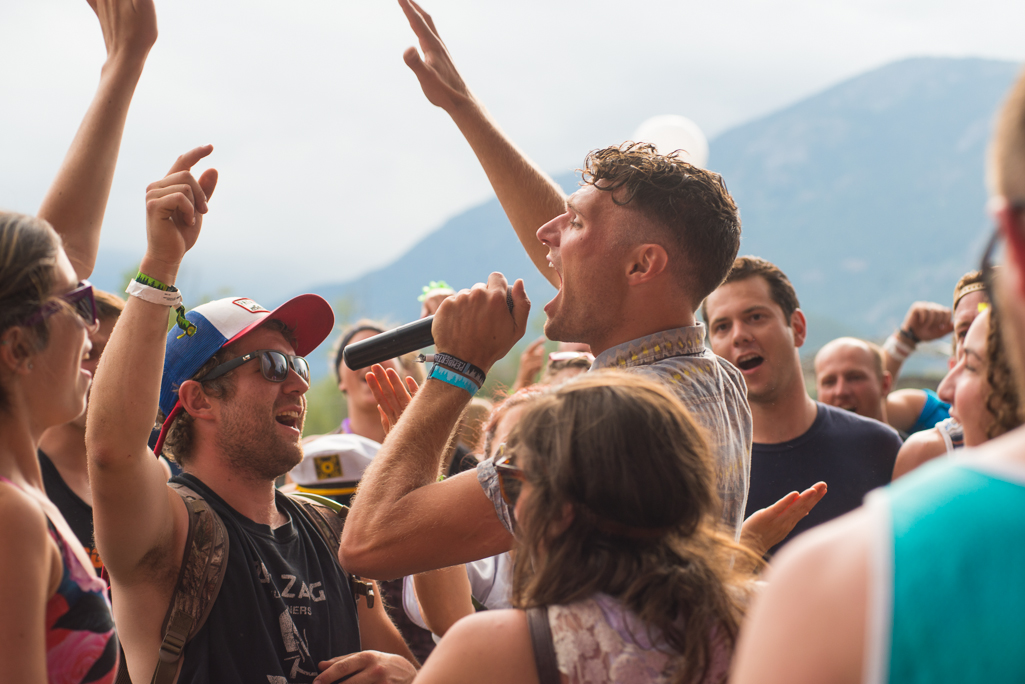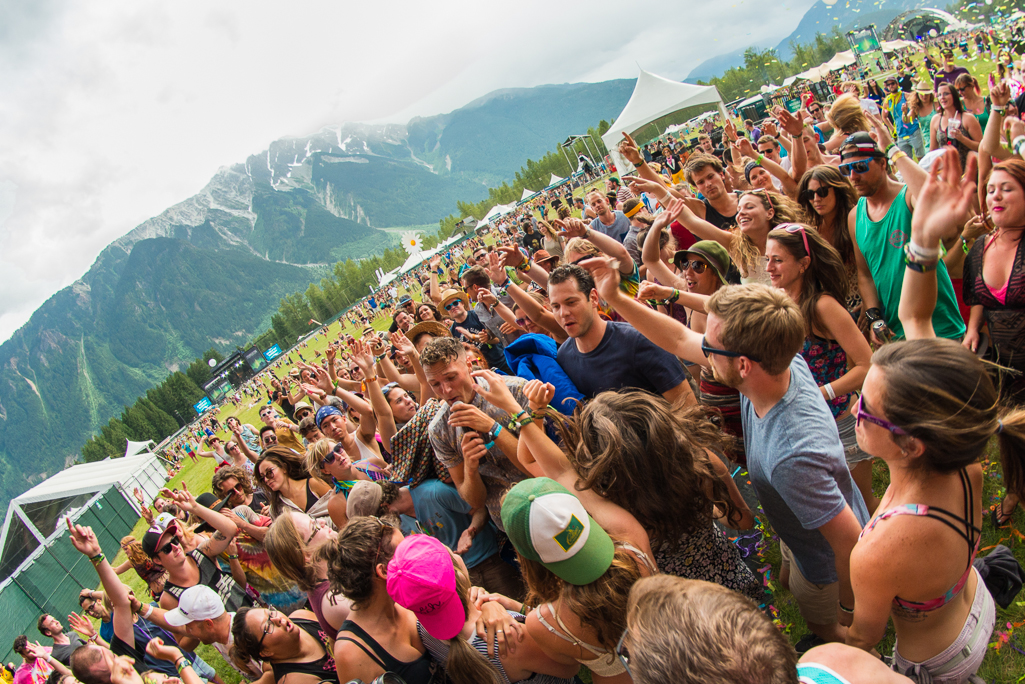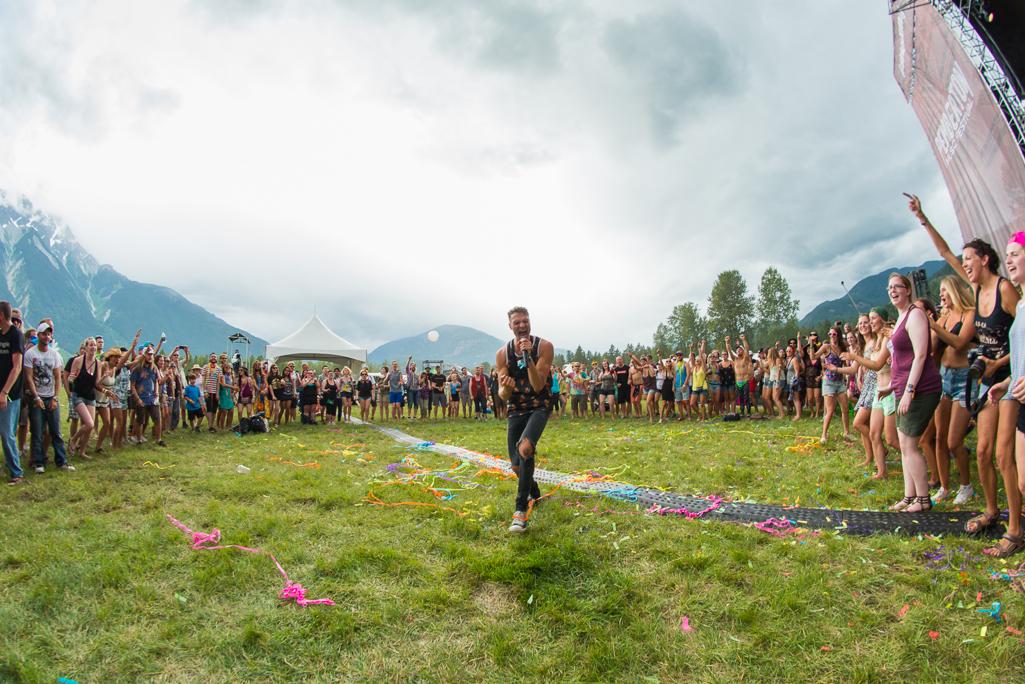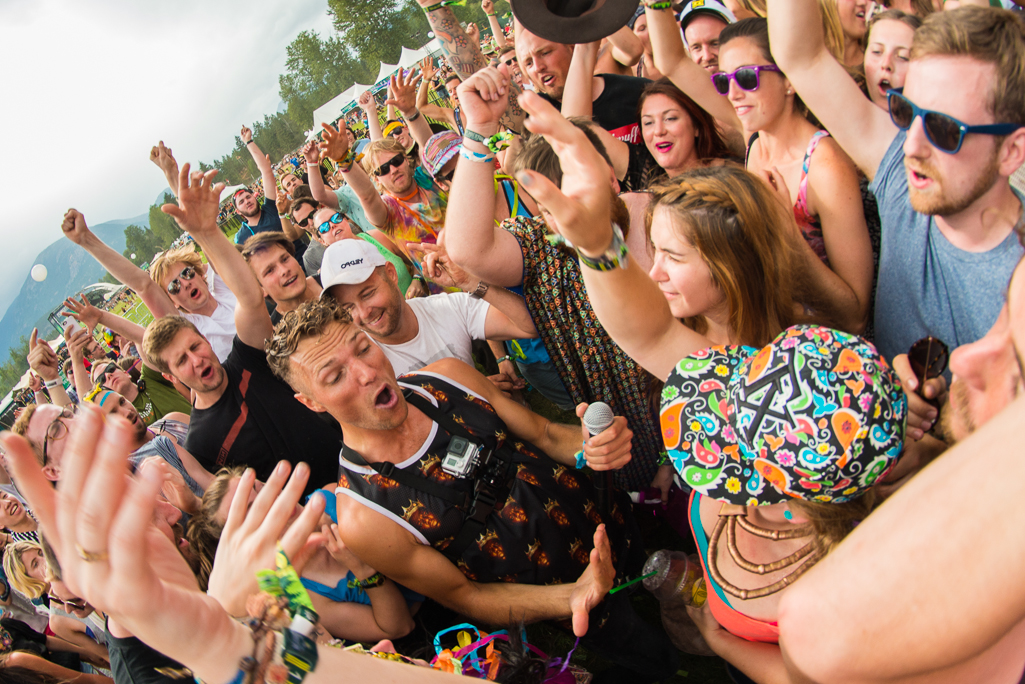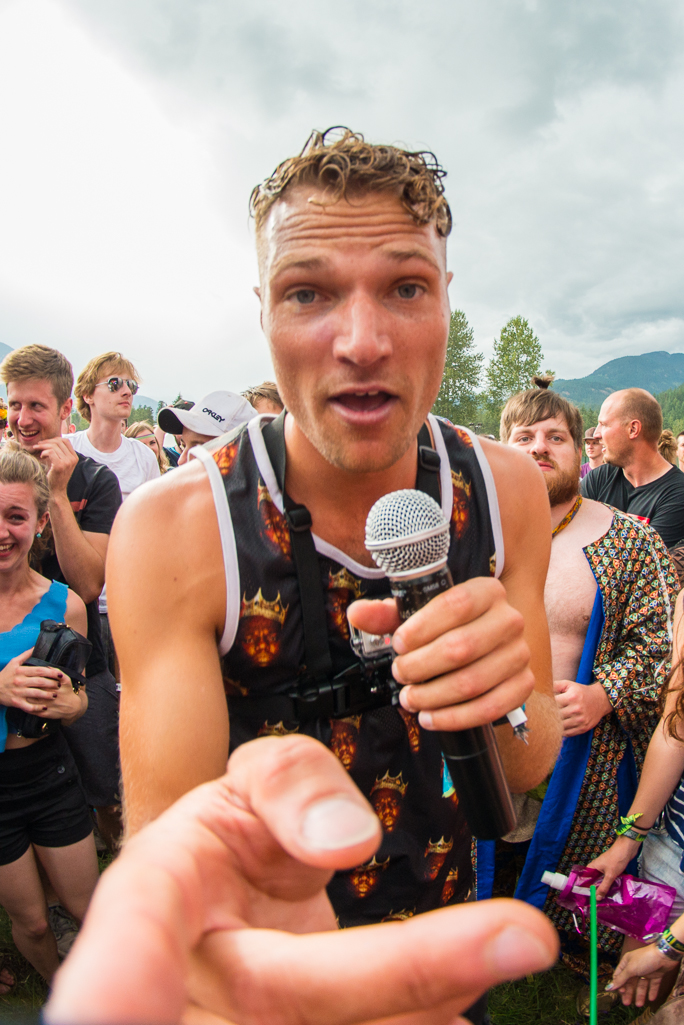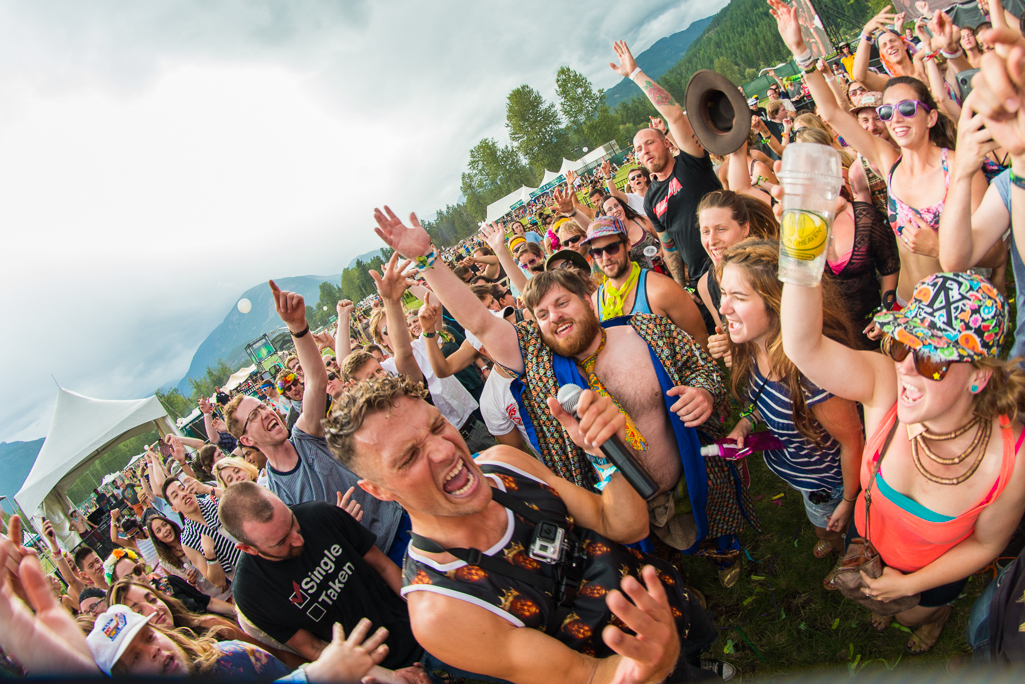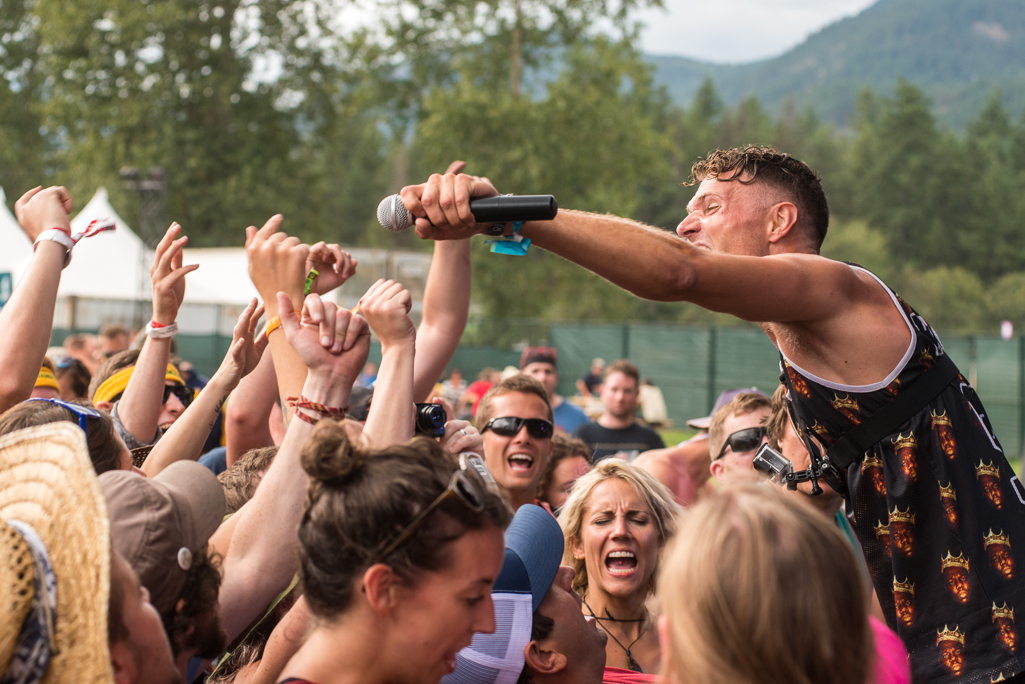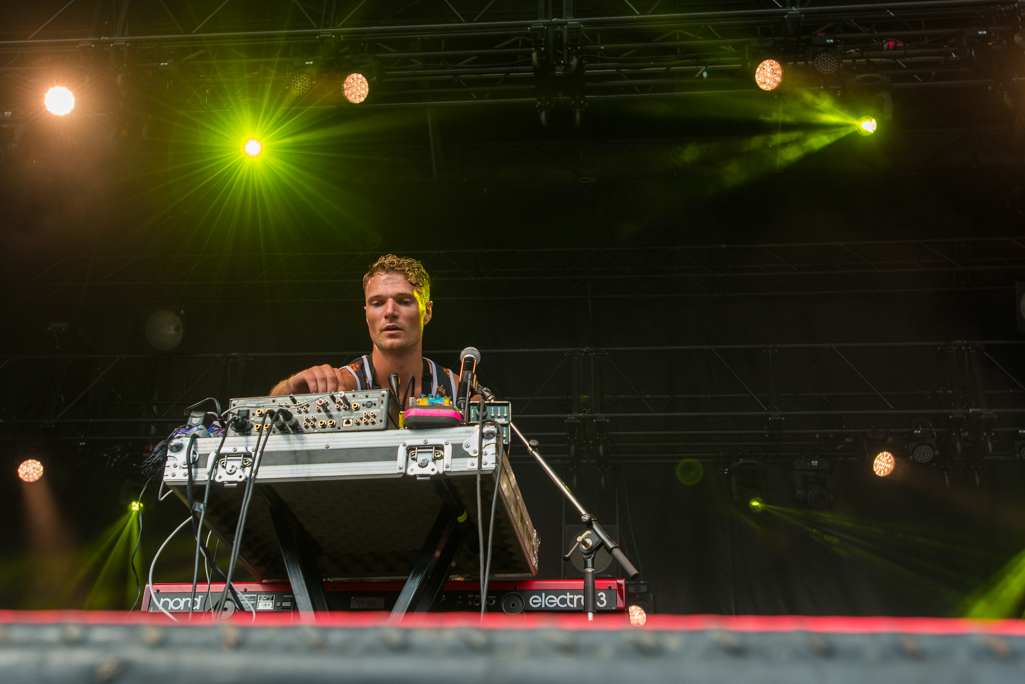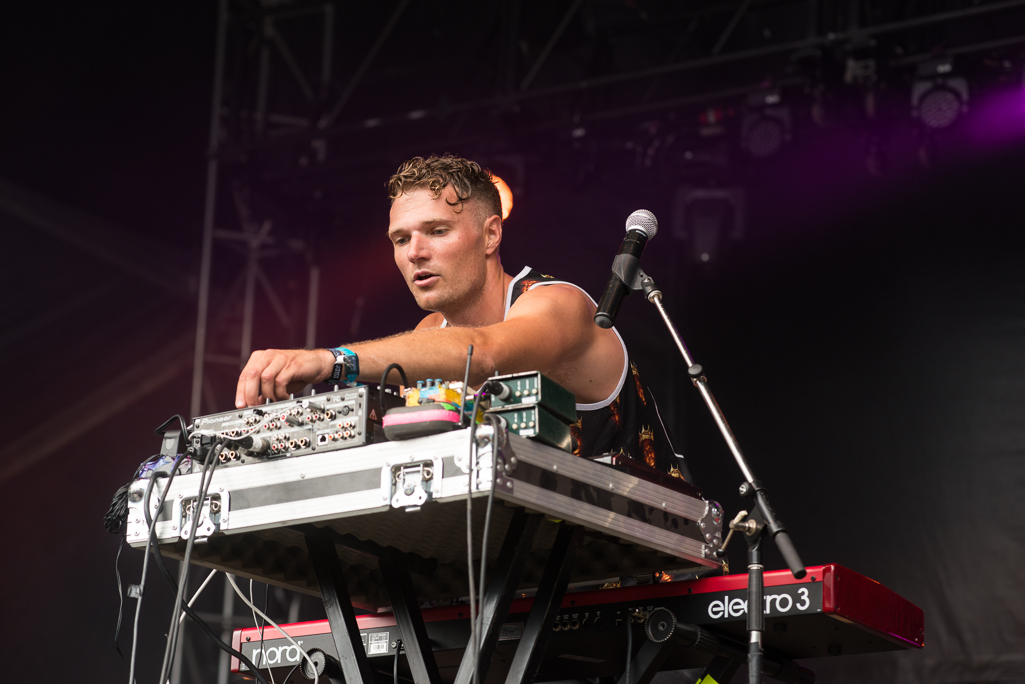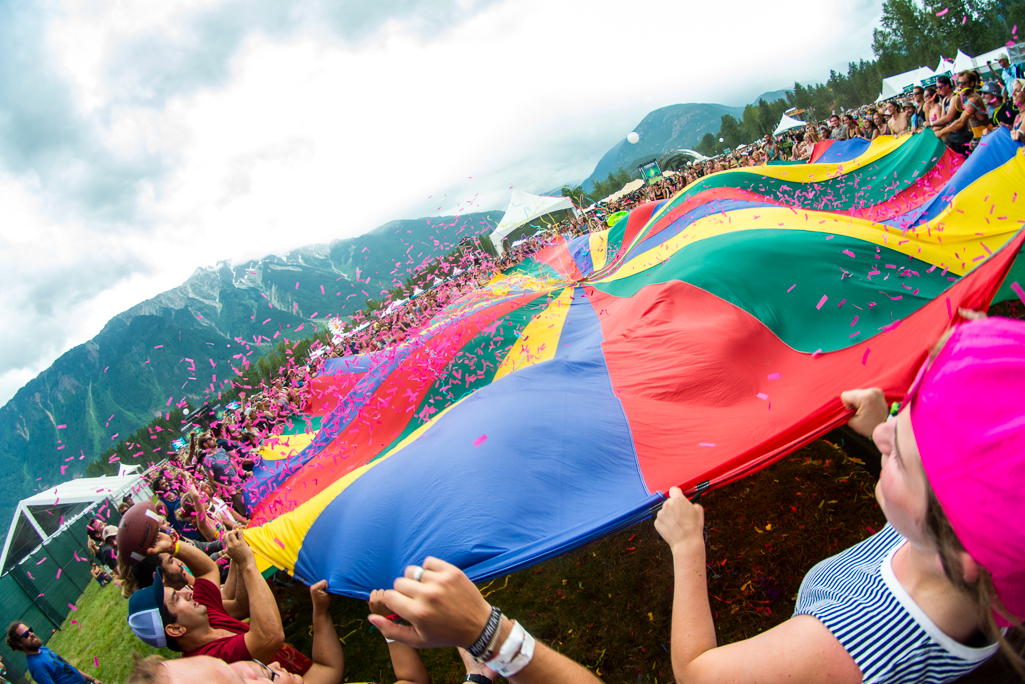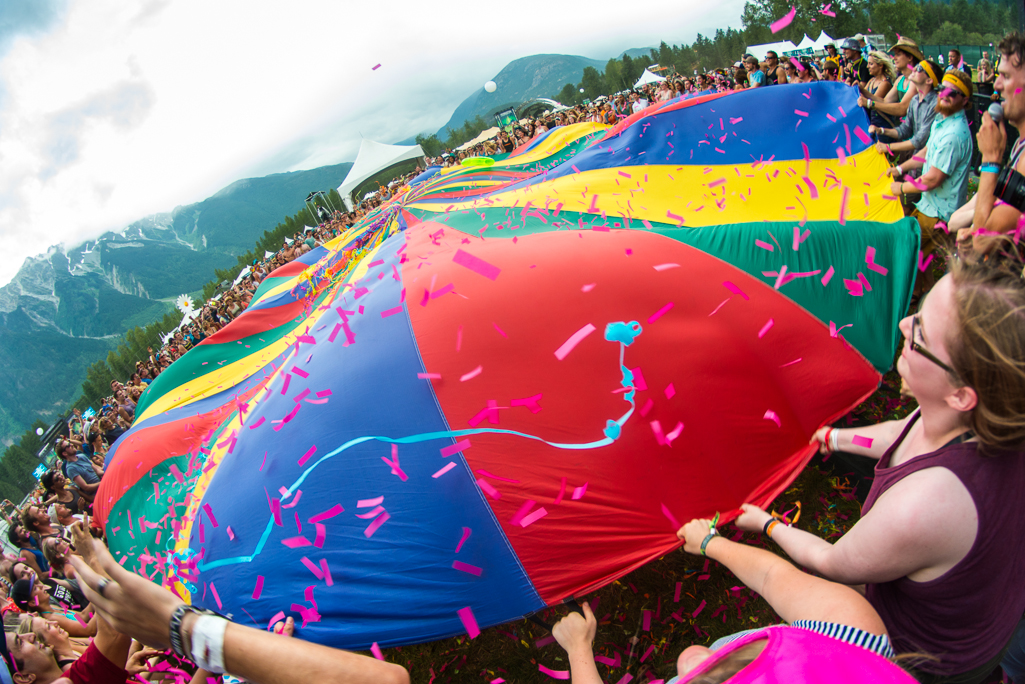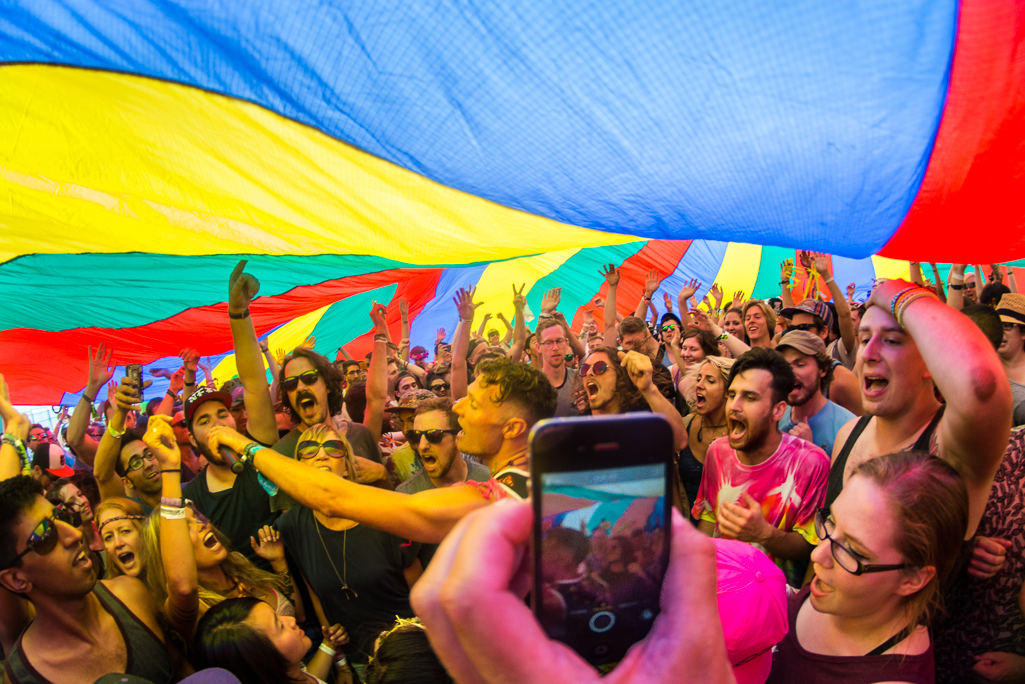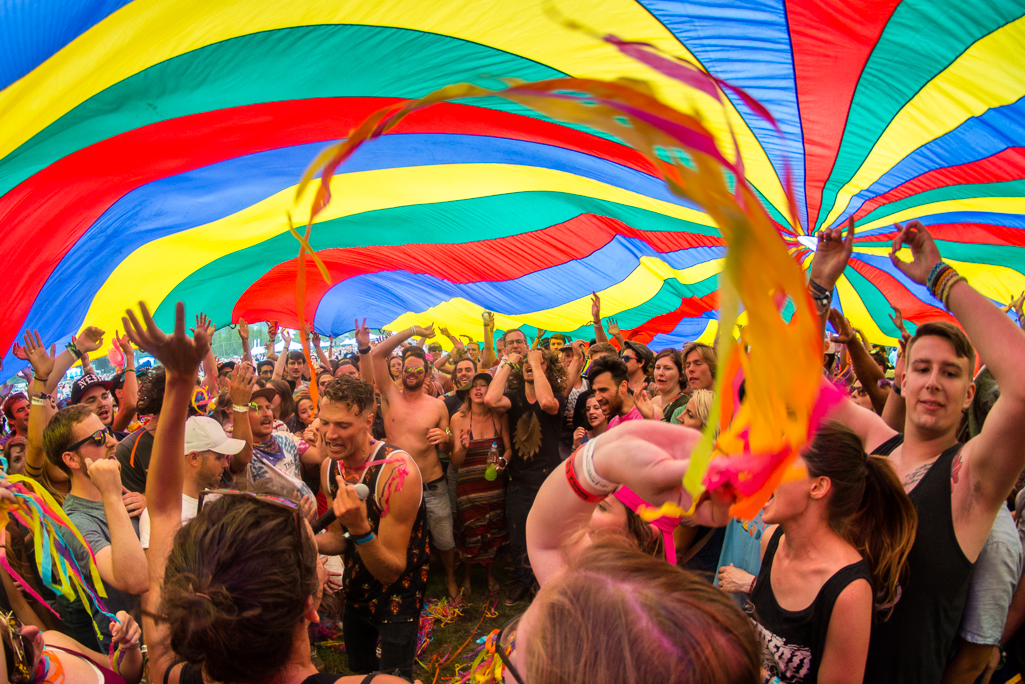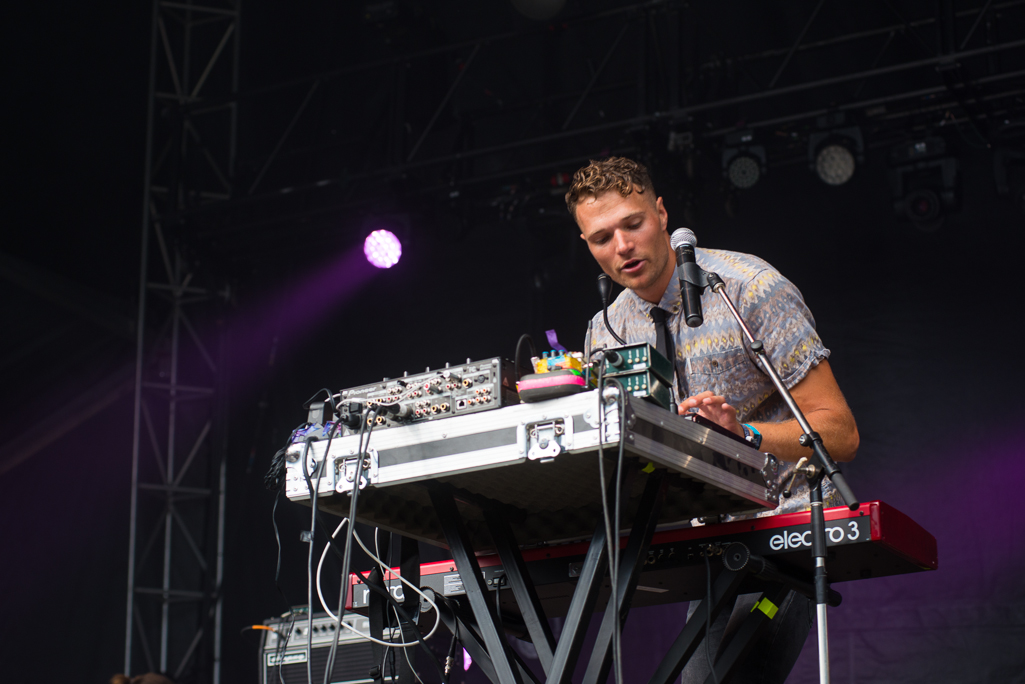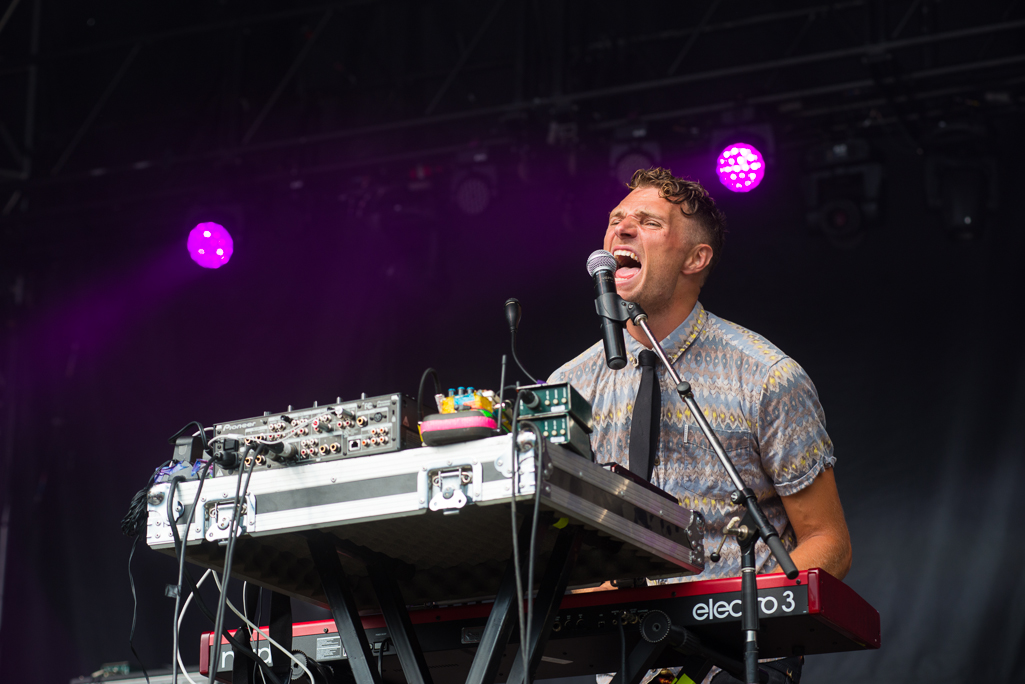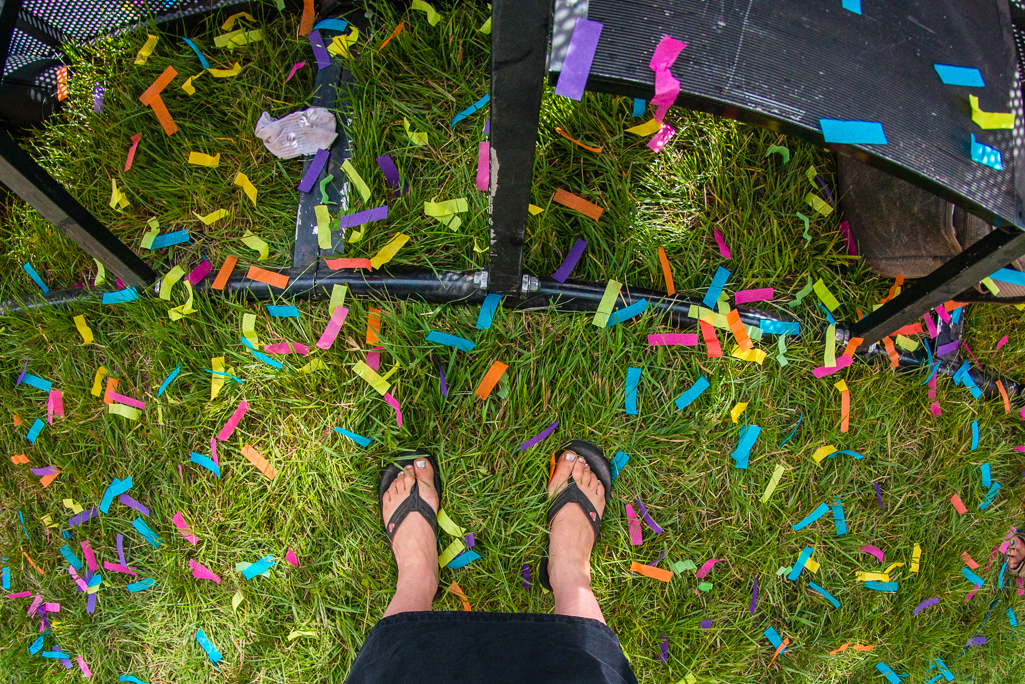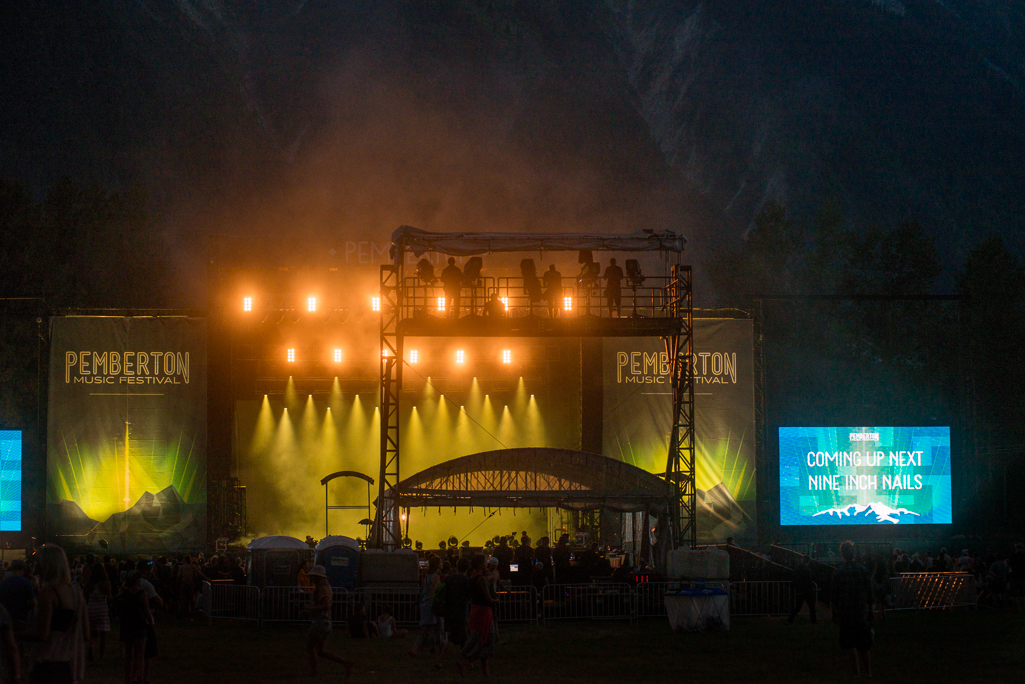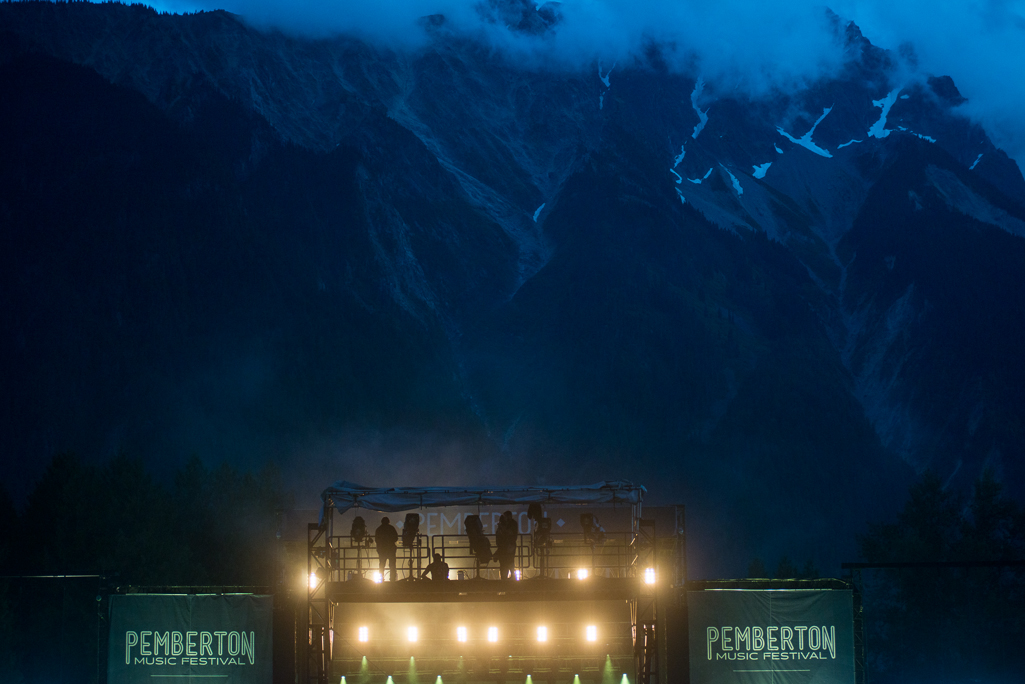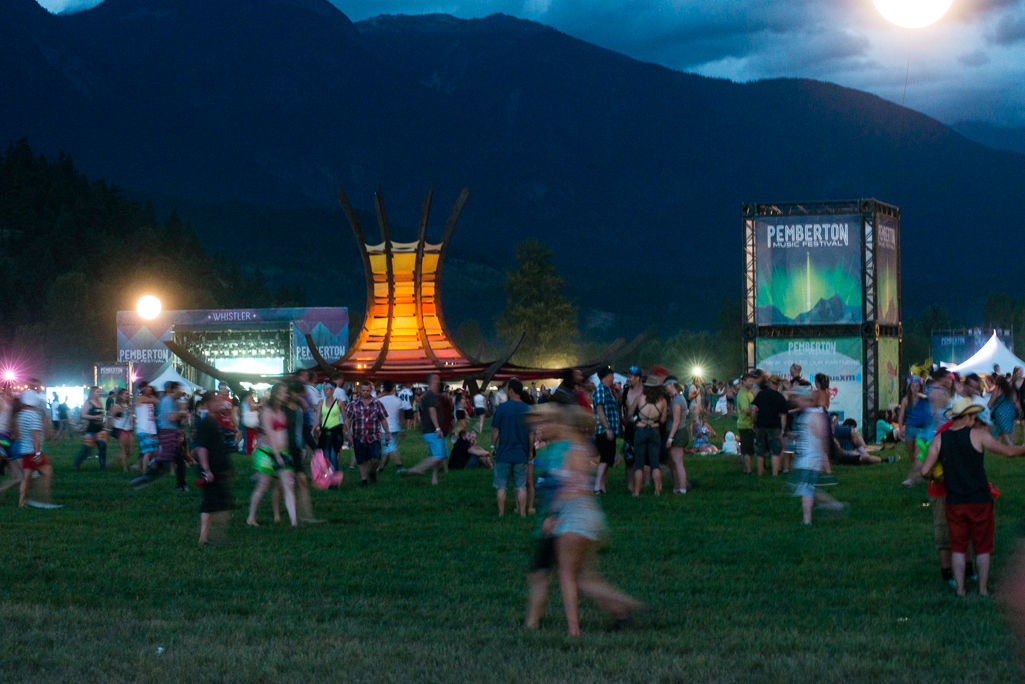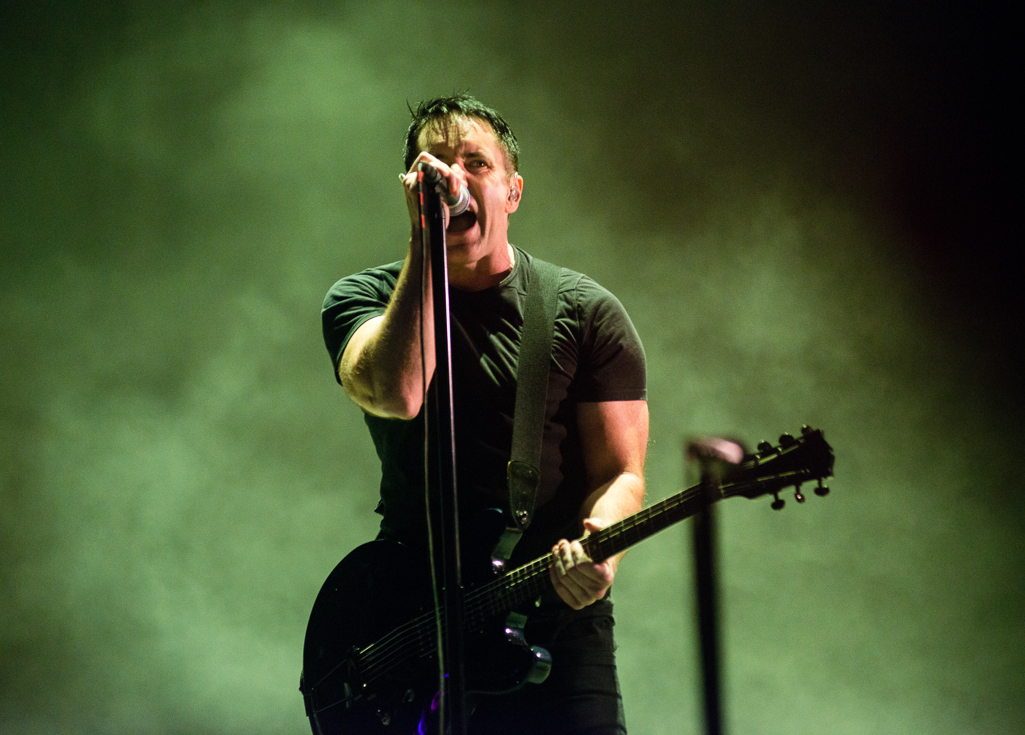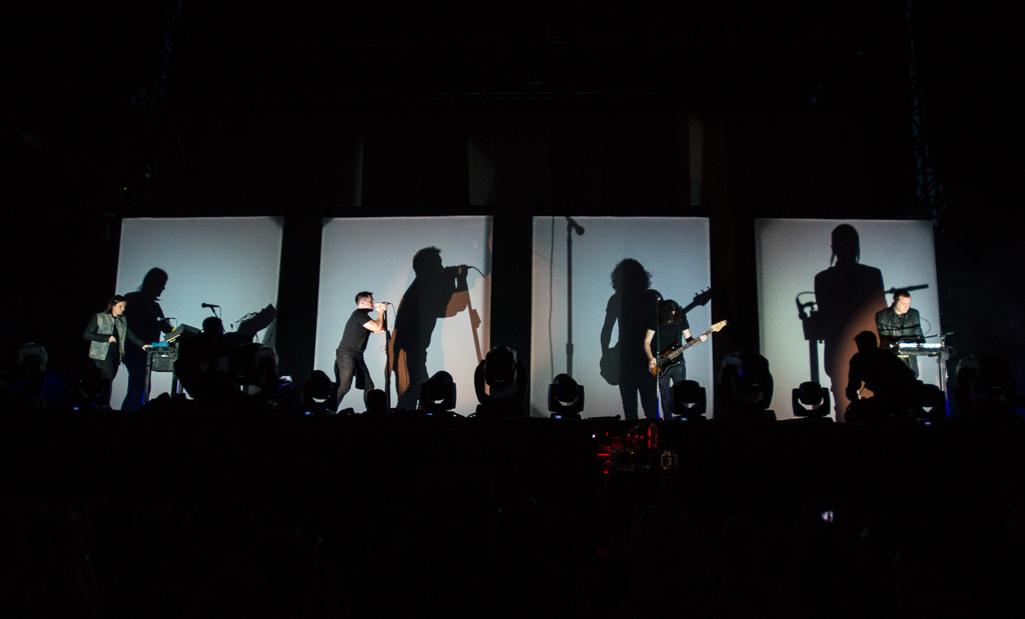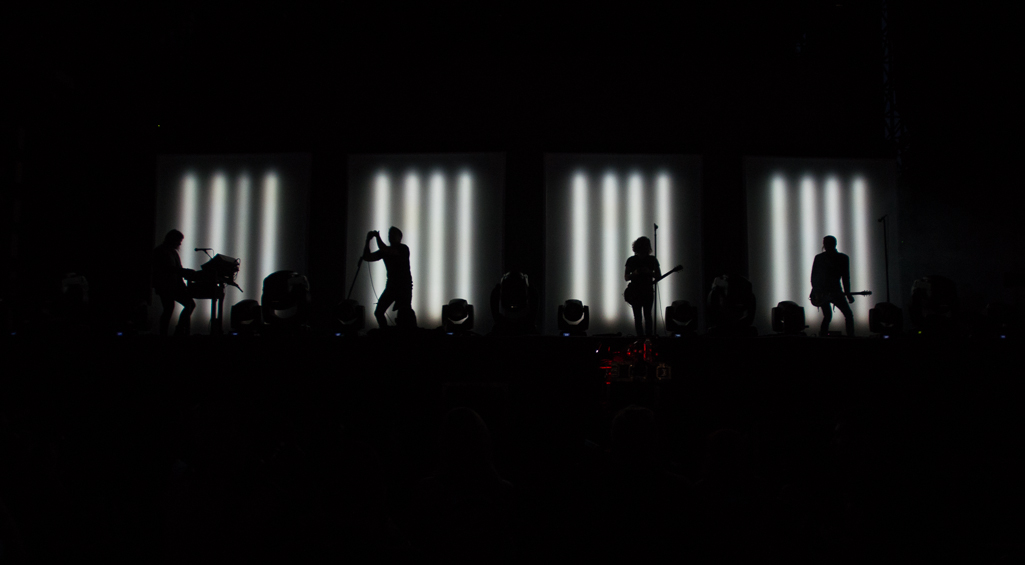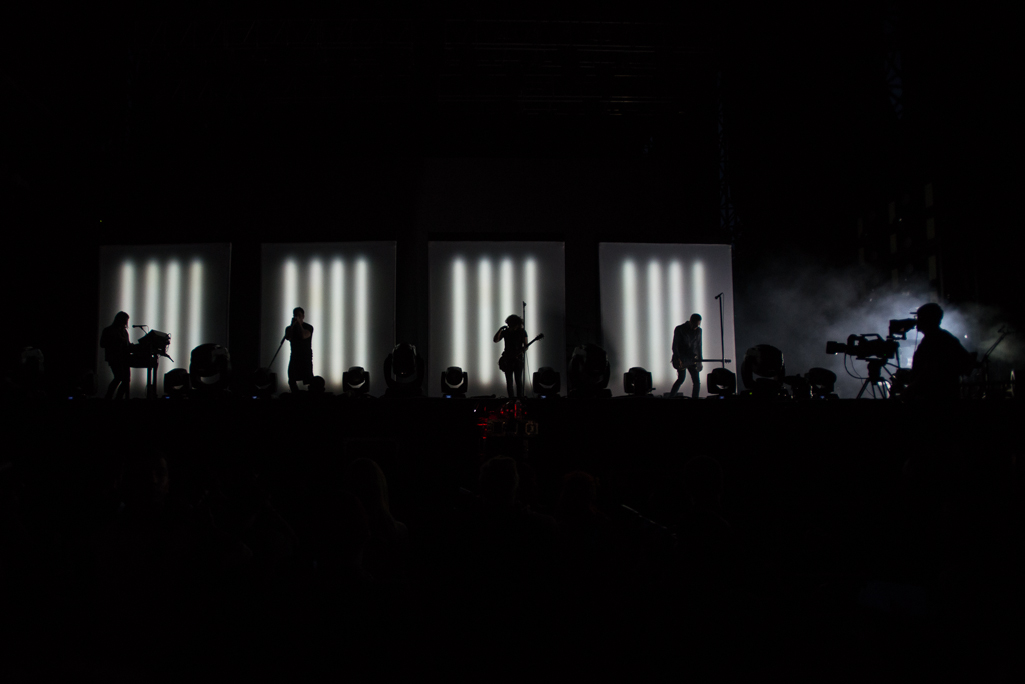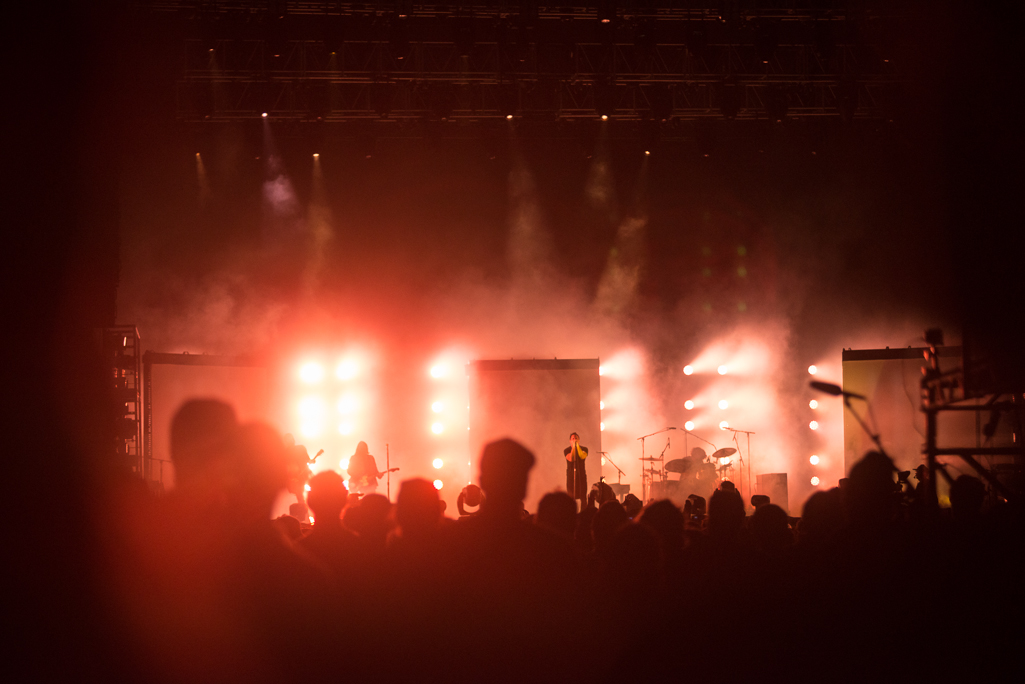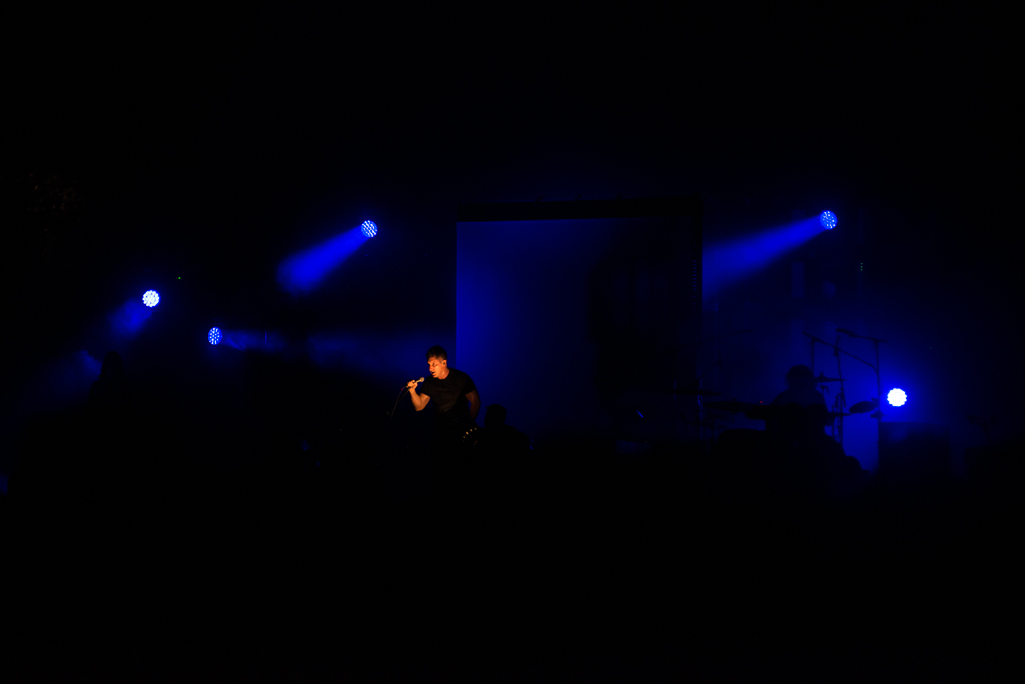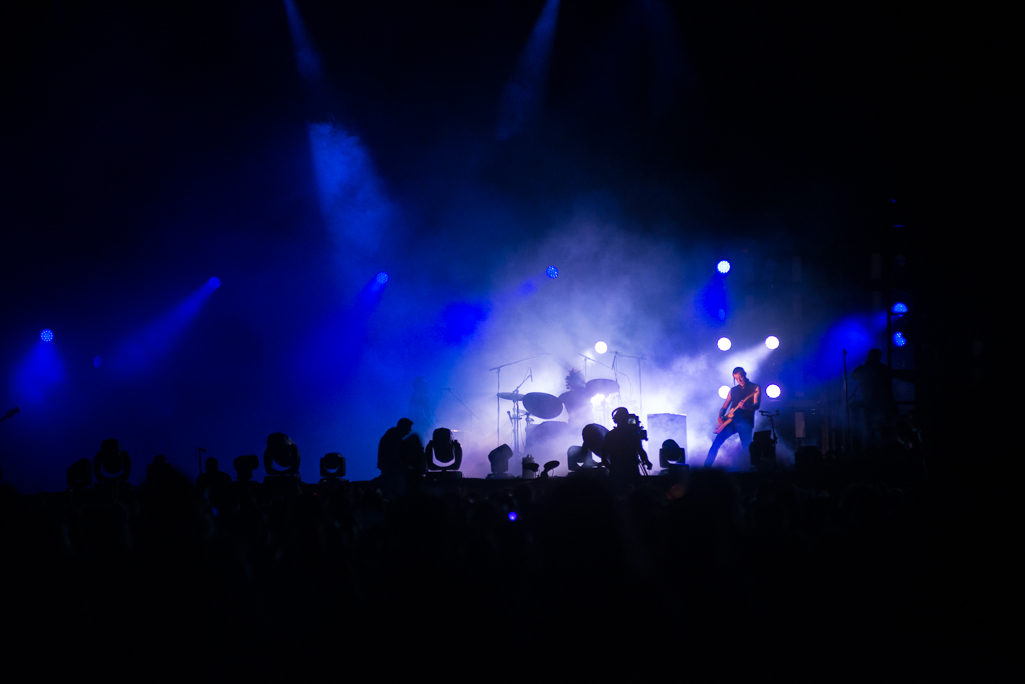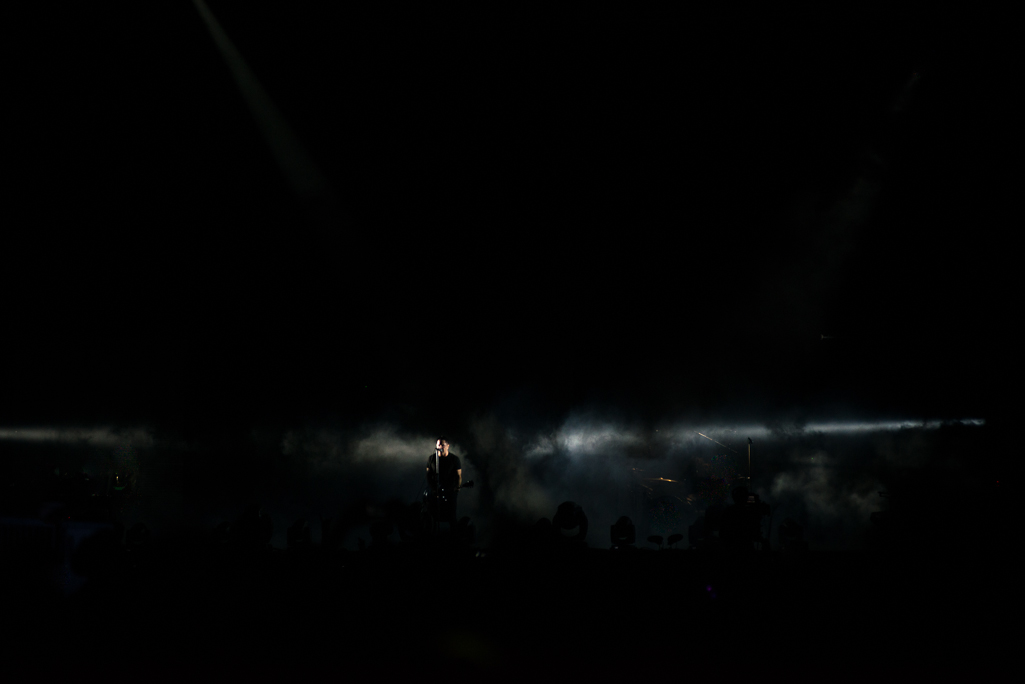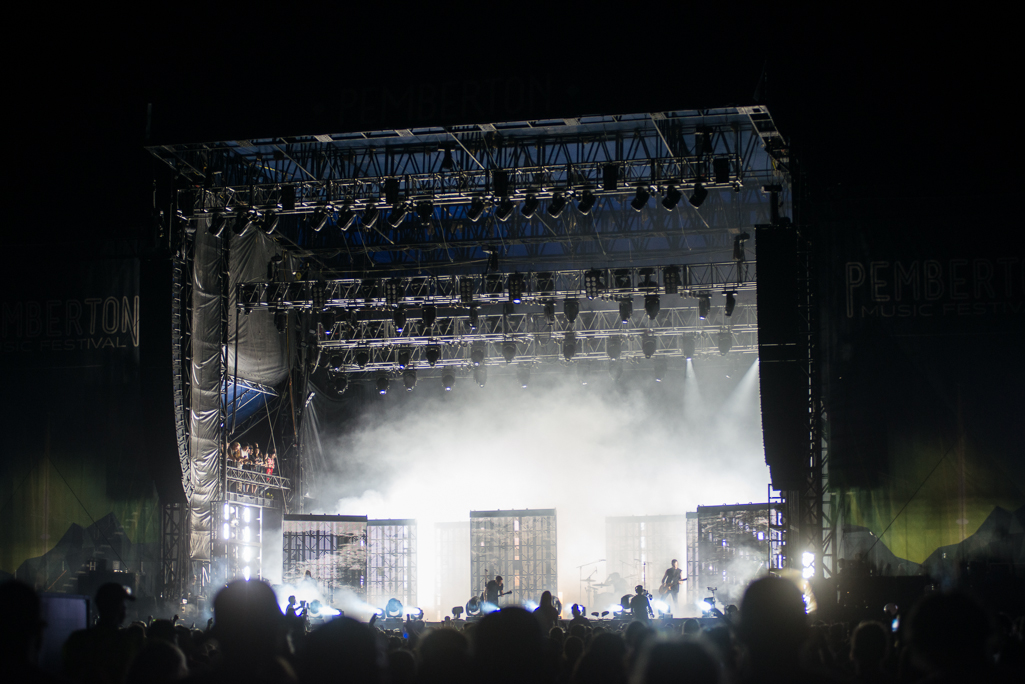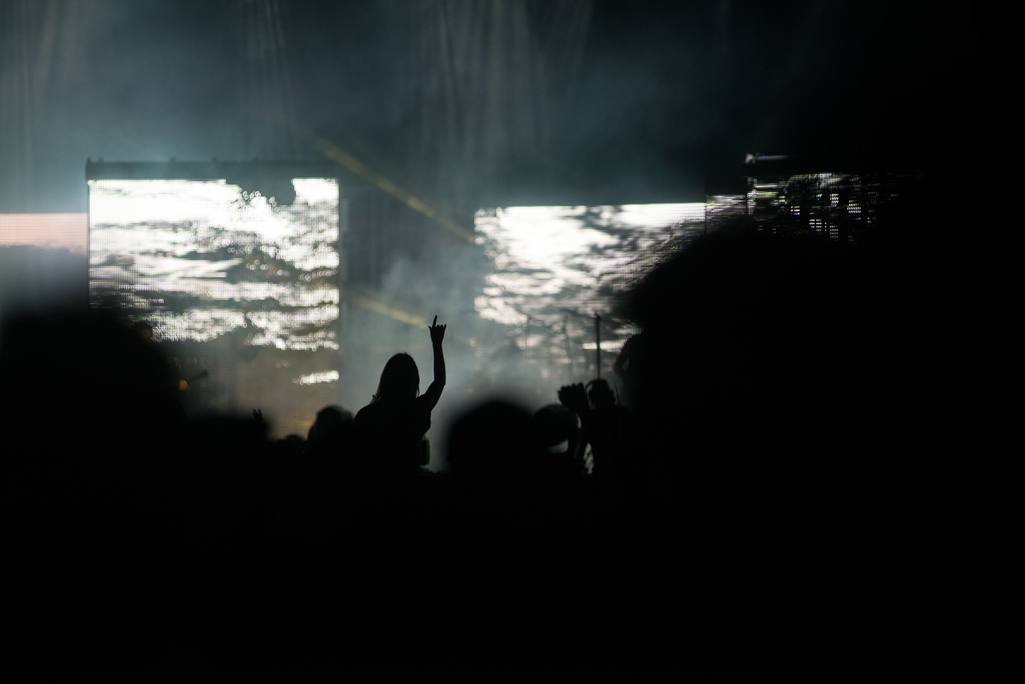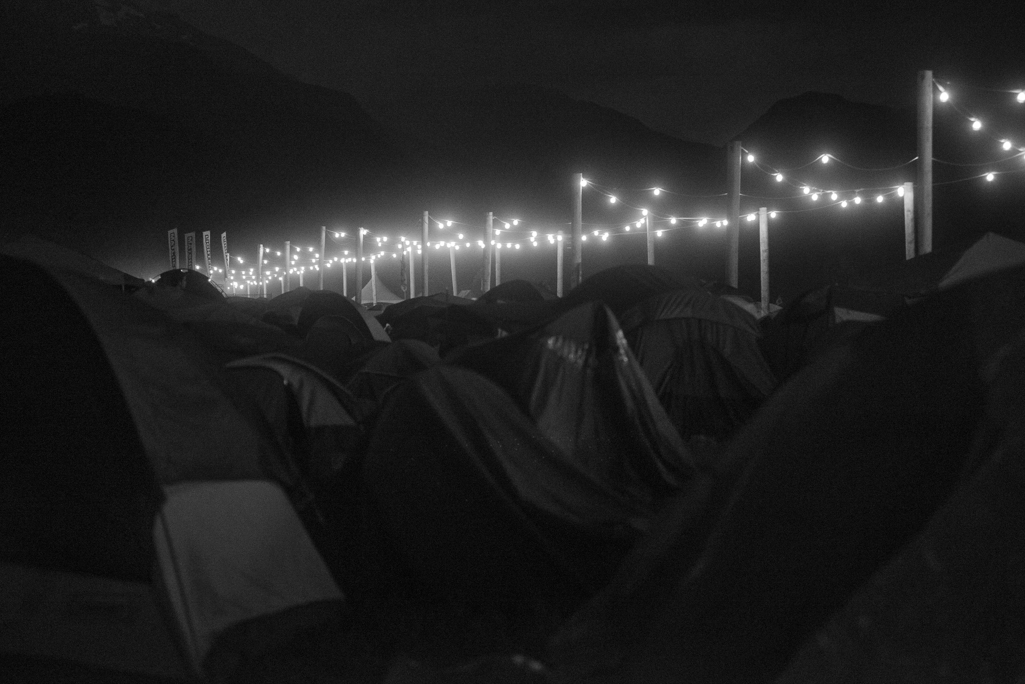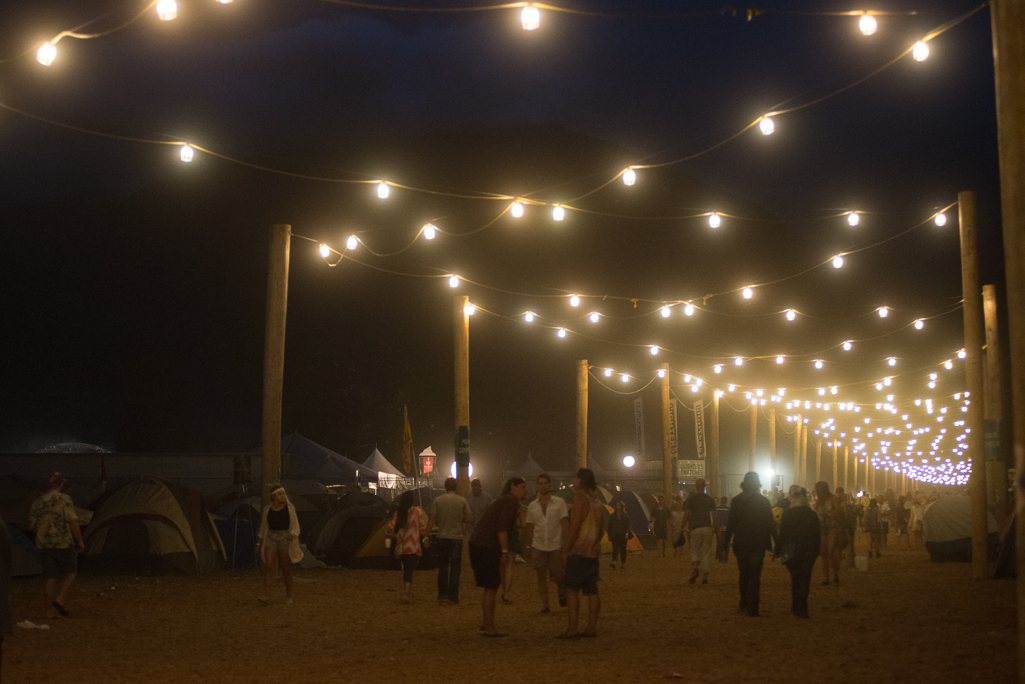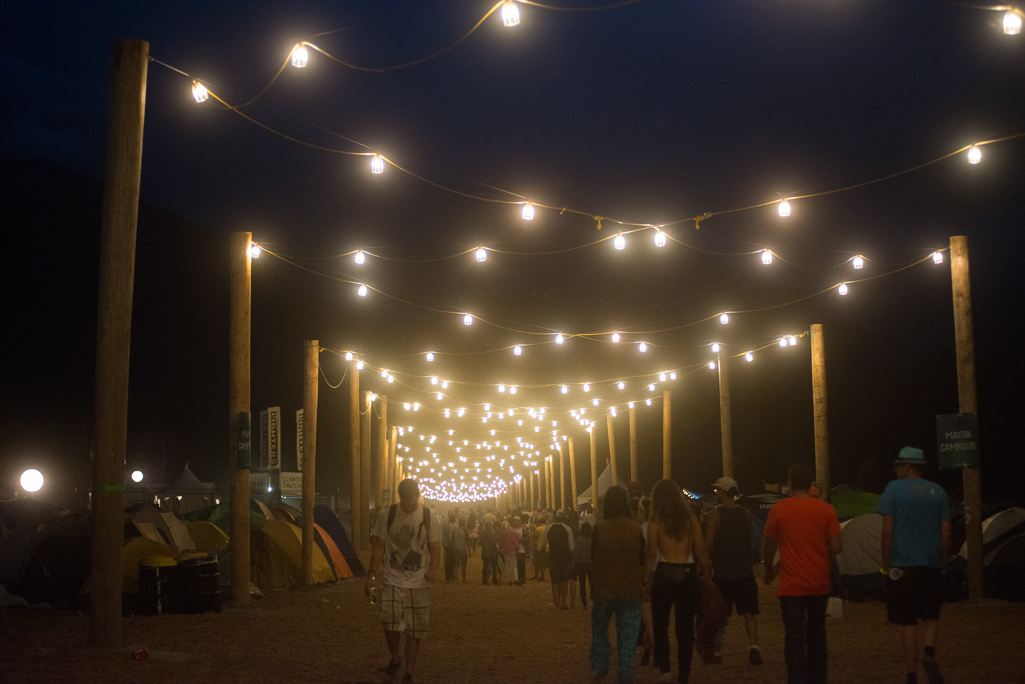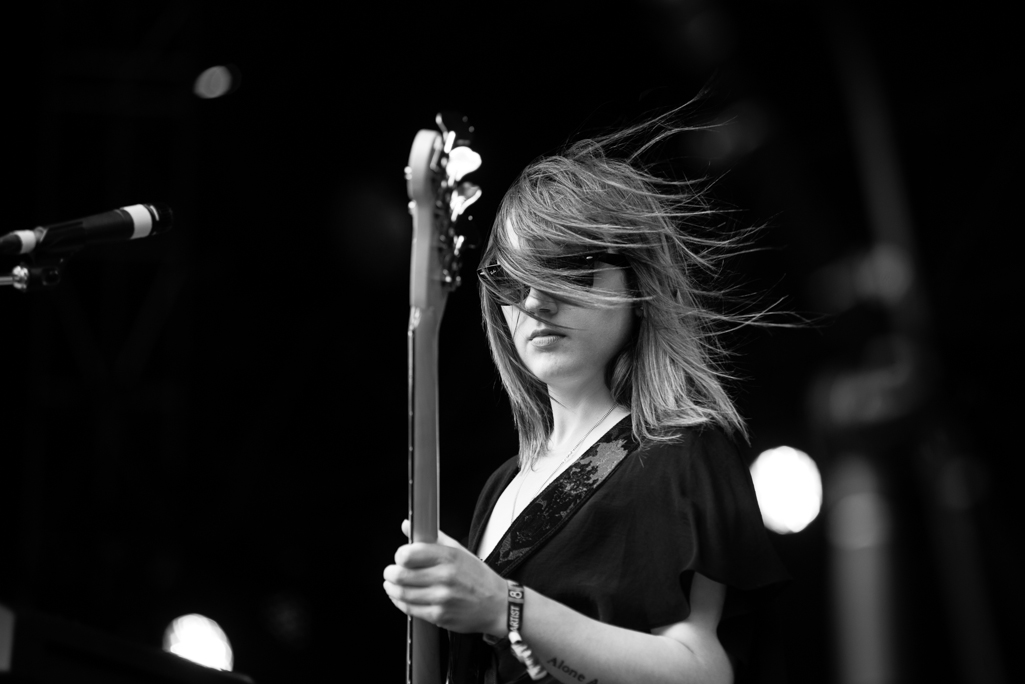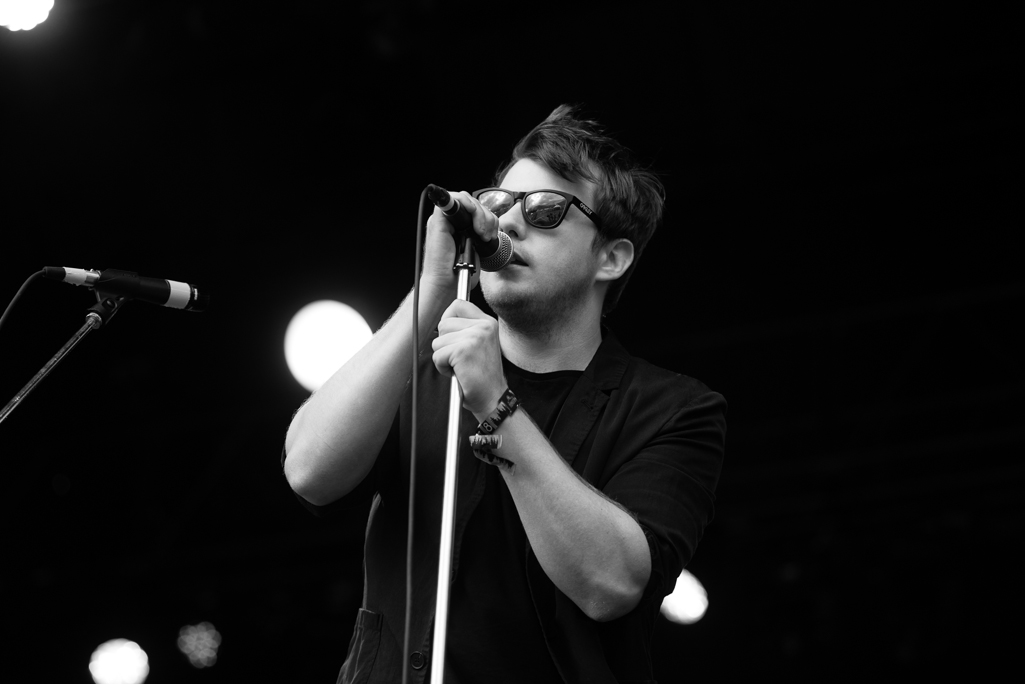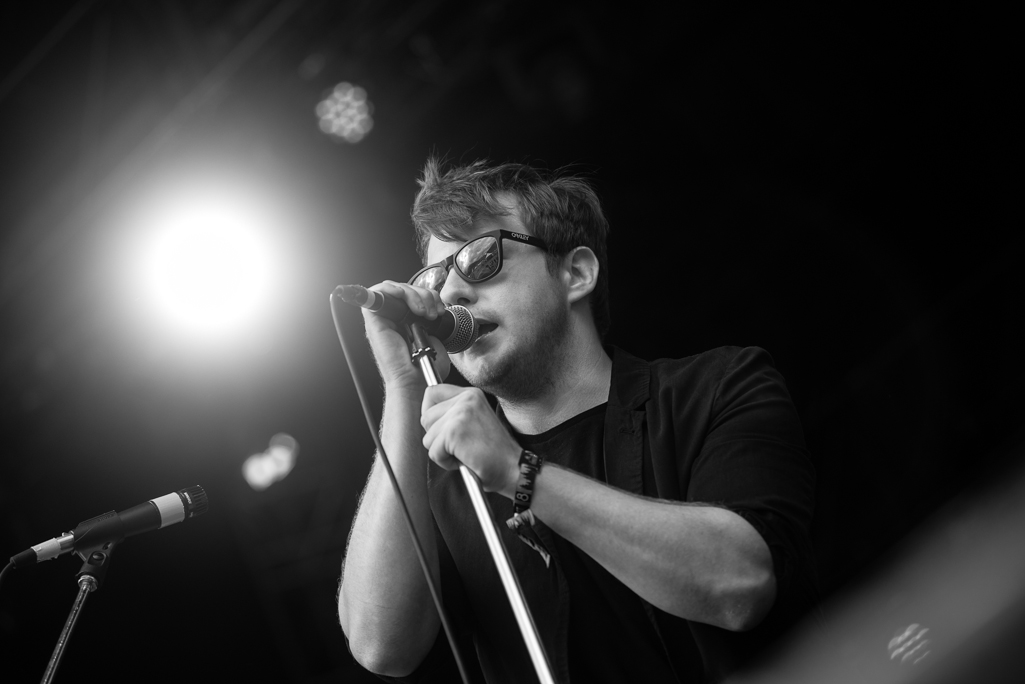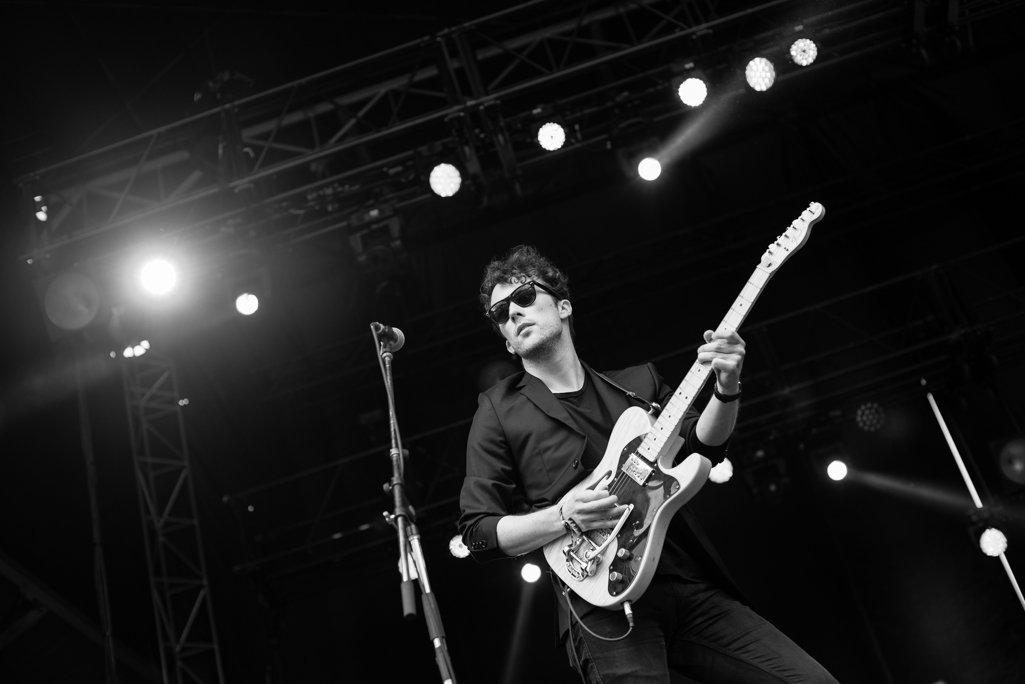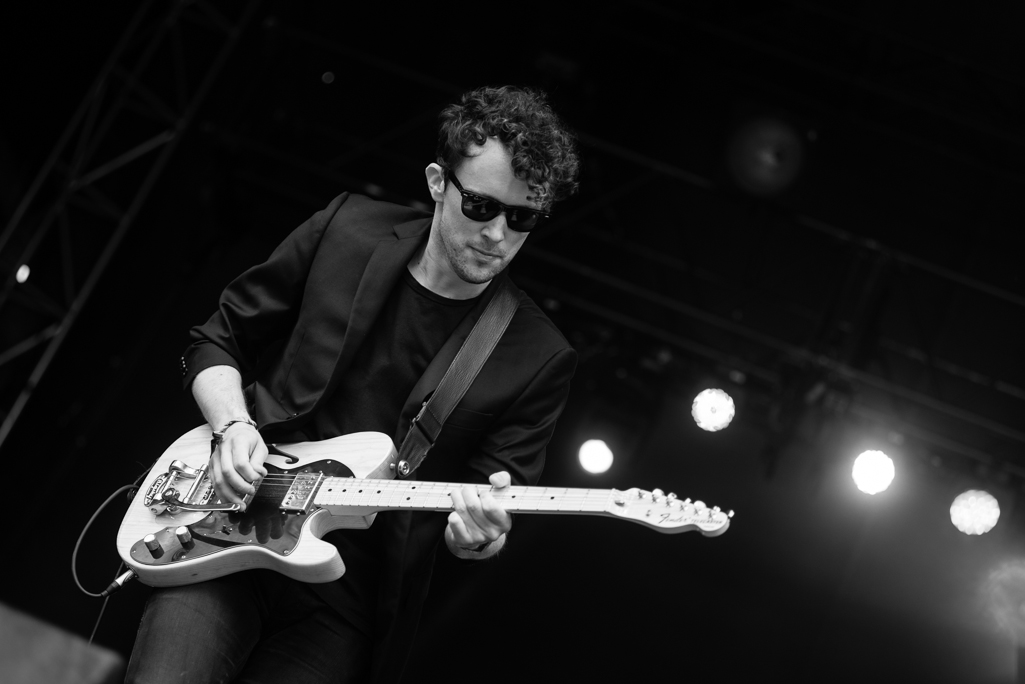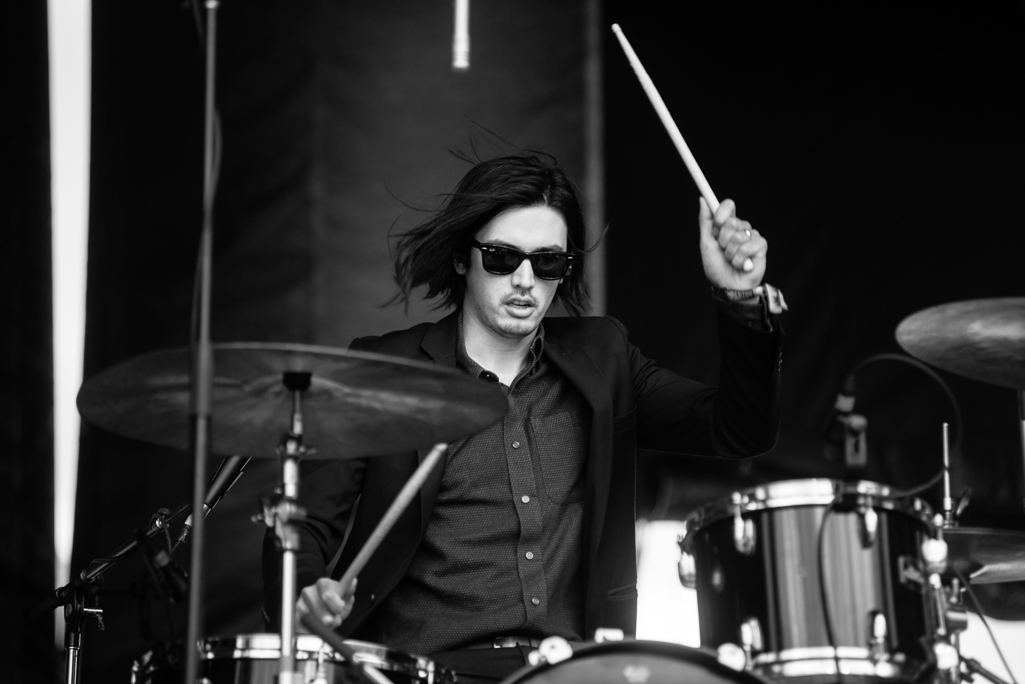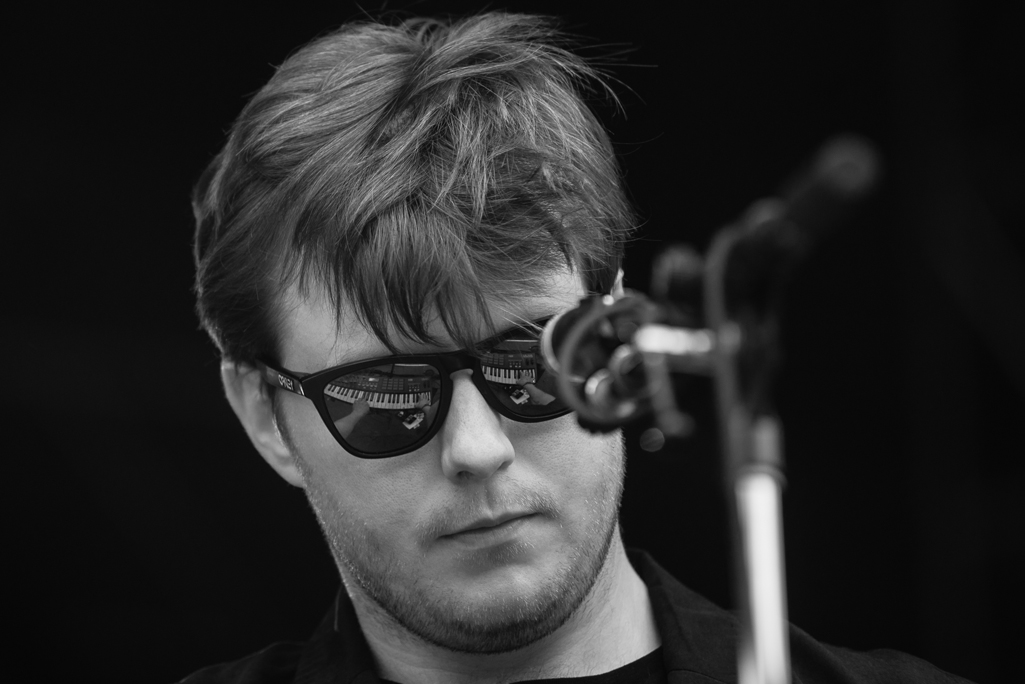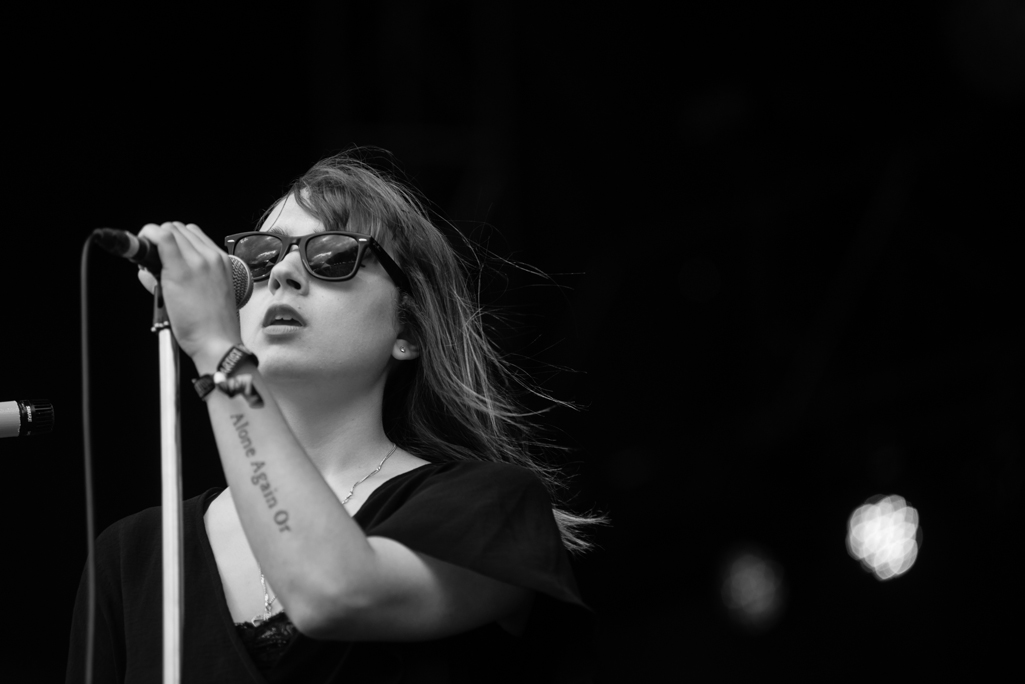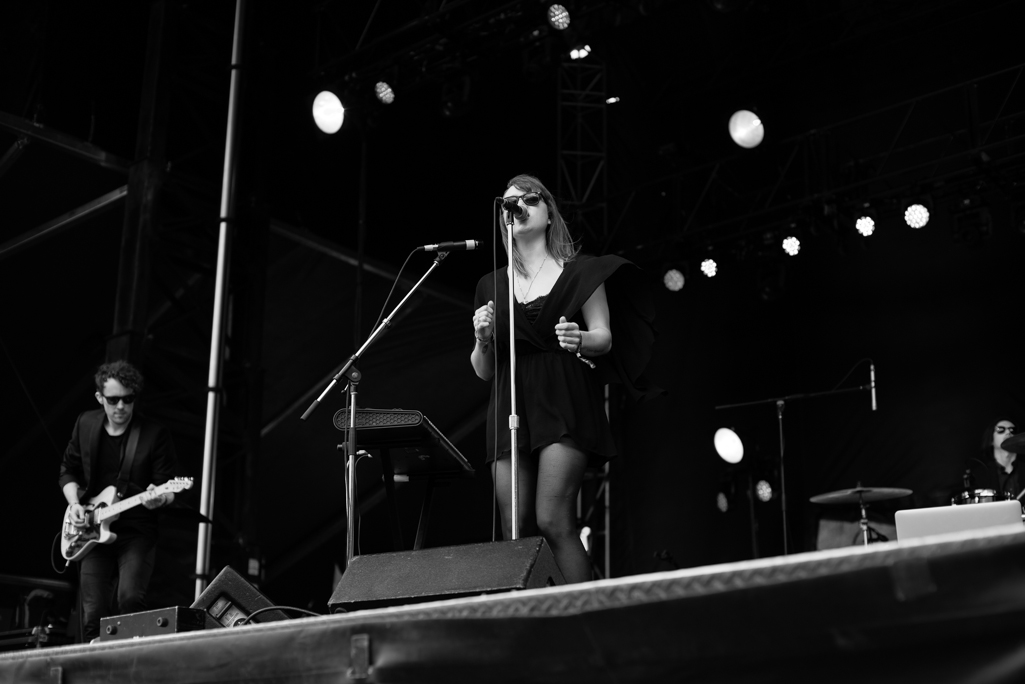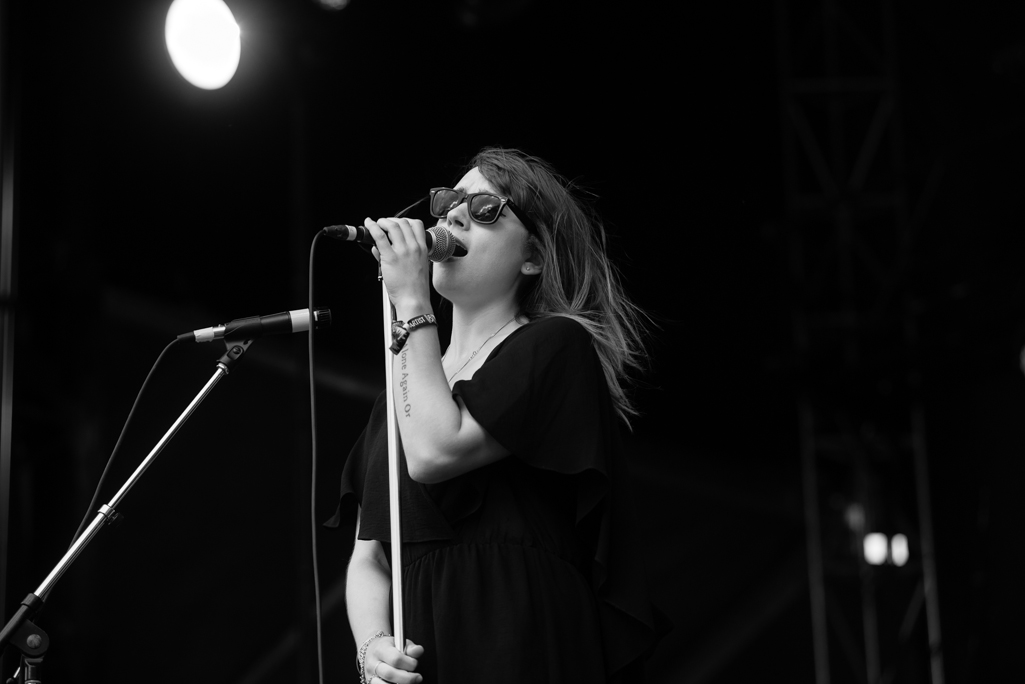 In the photo pit waiting for Snoop Dogg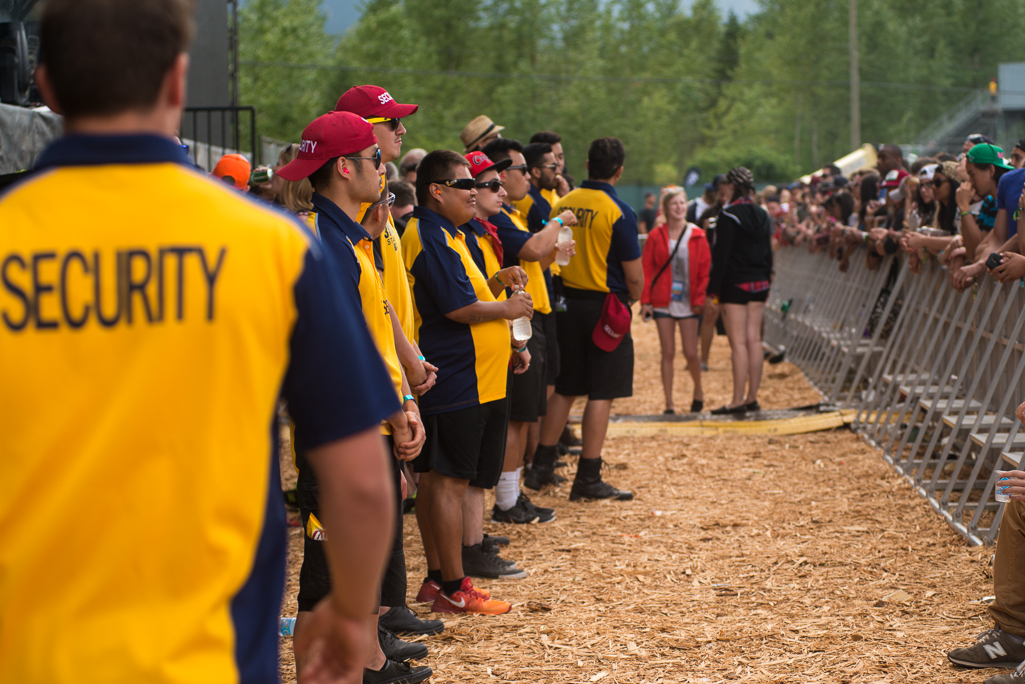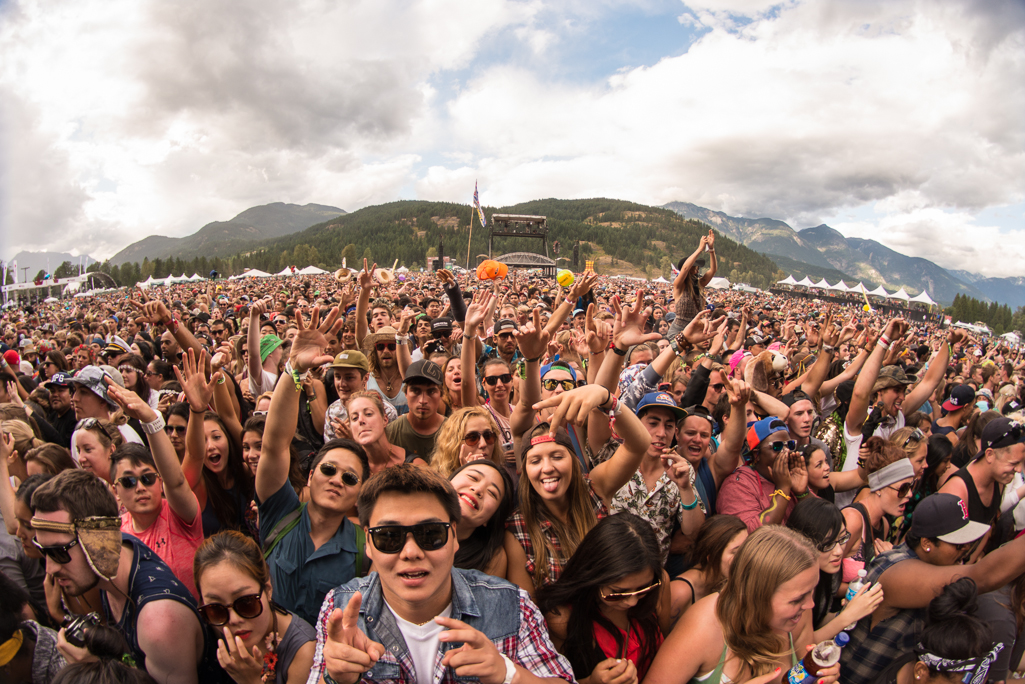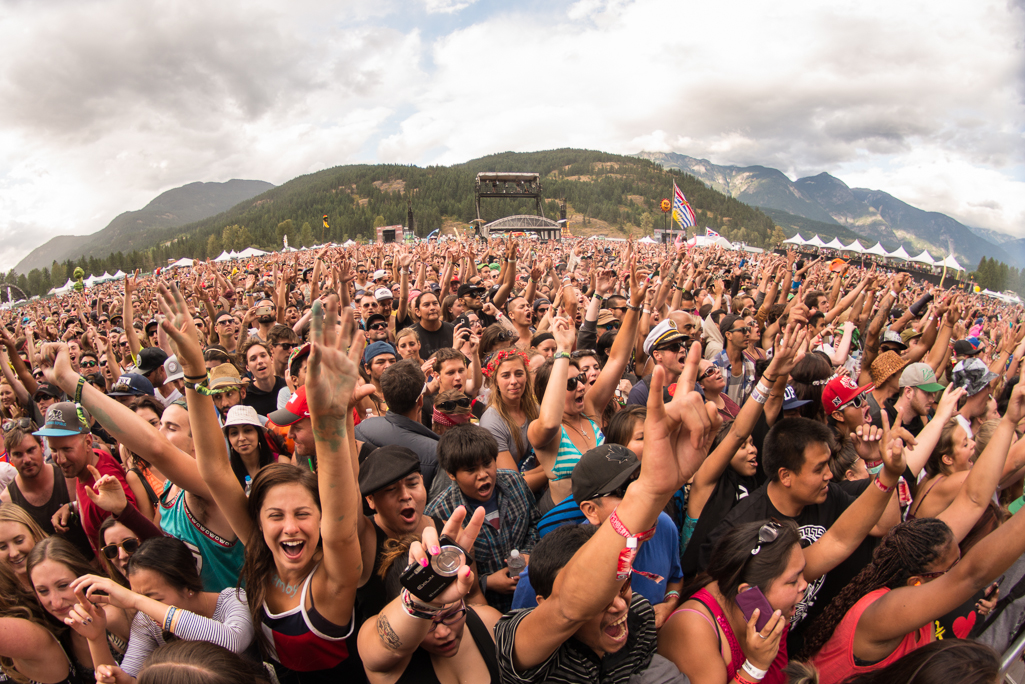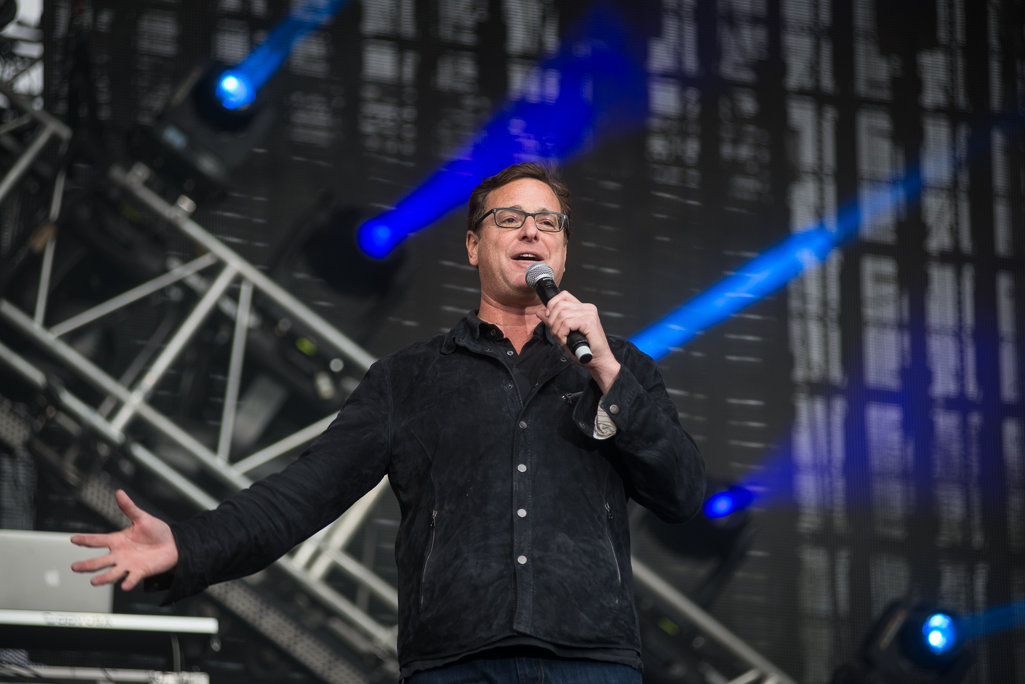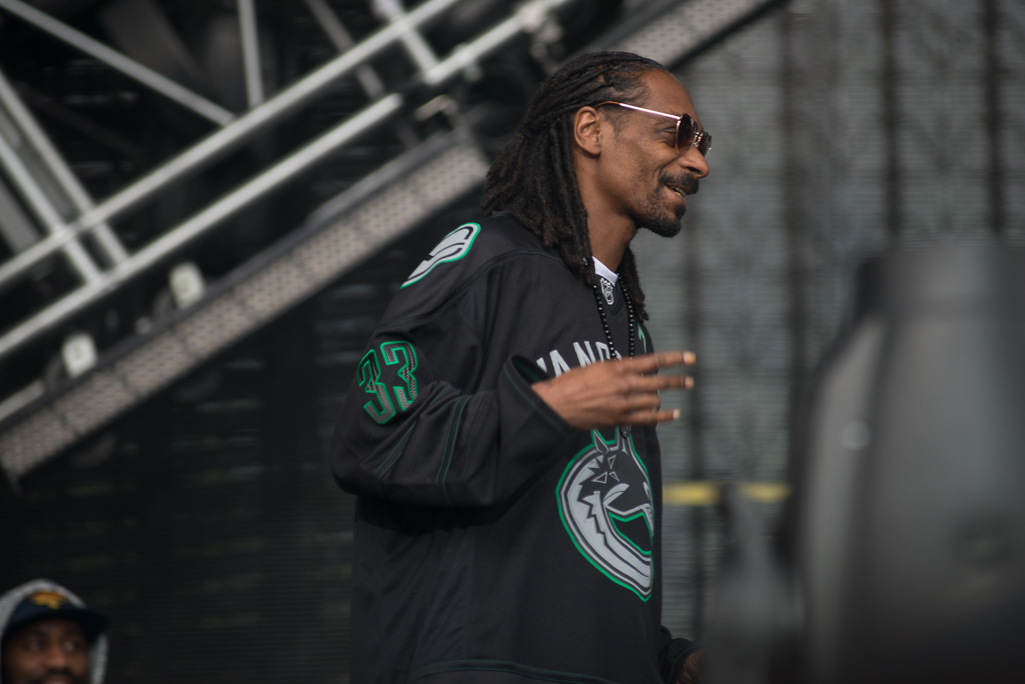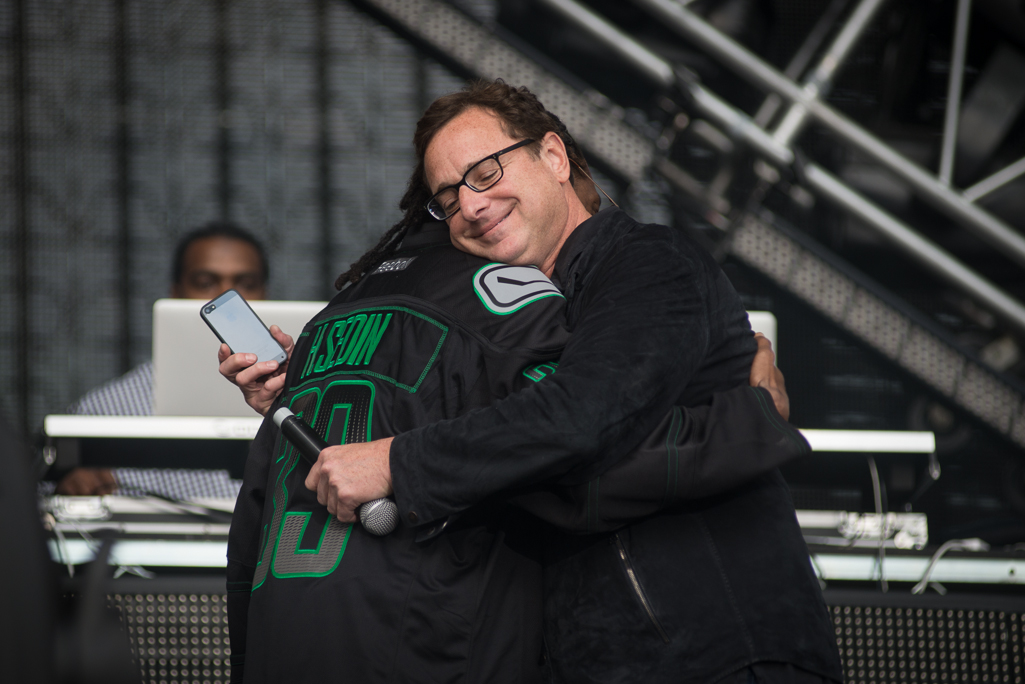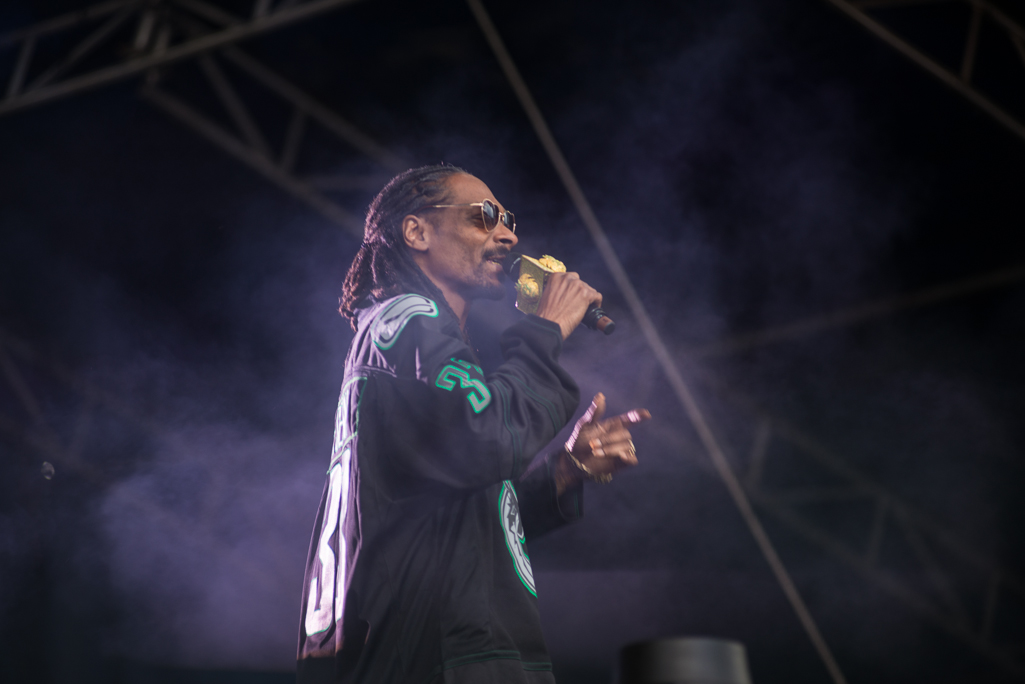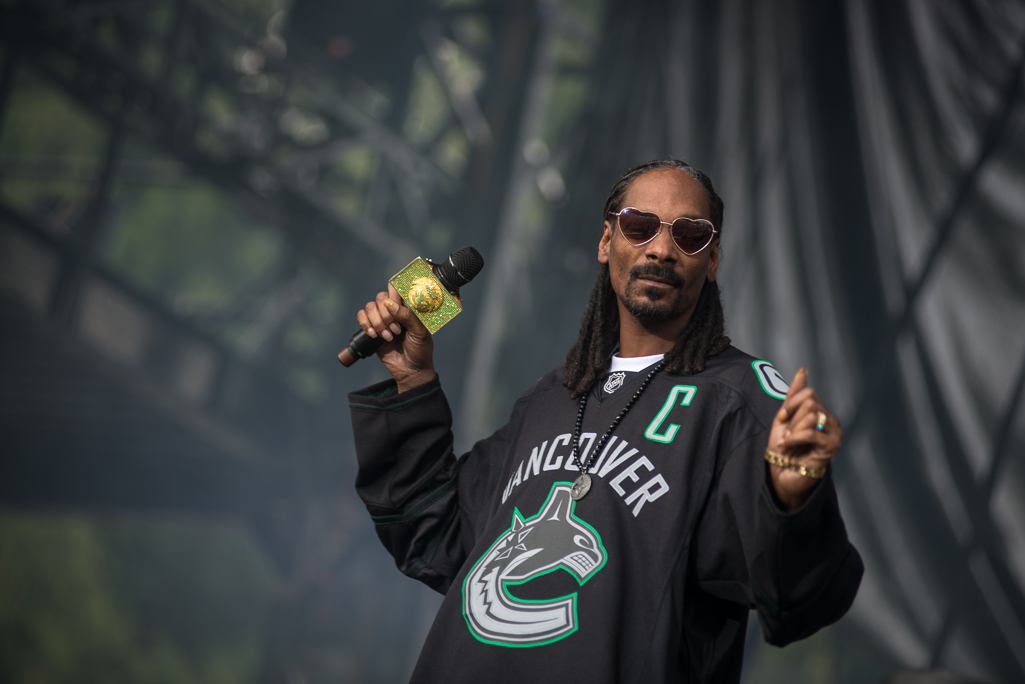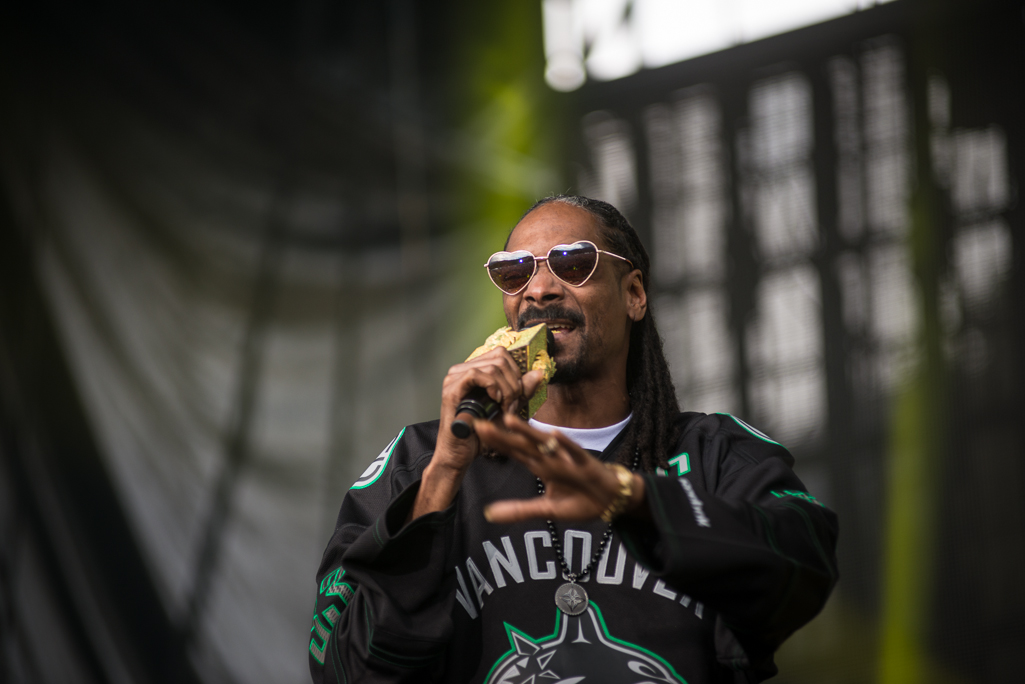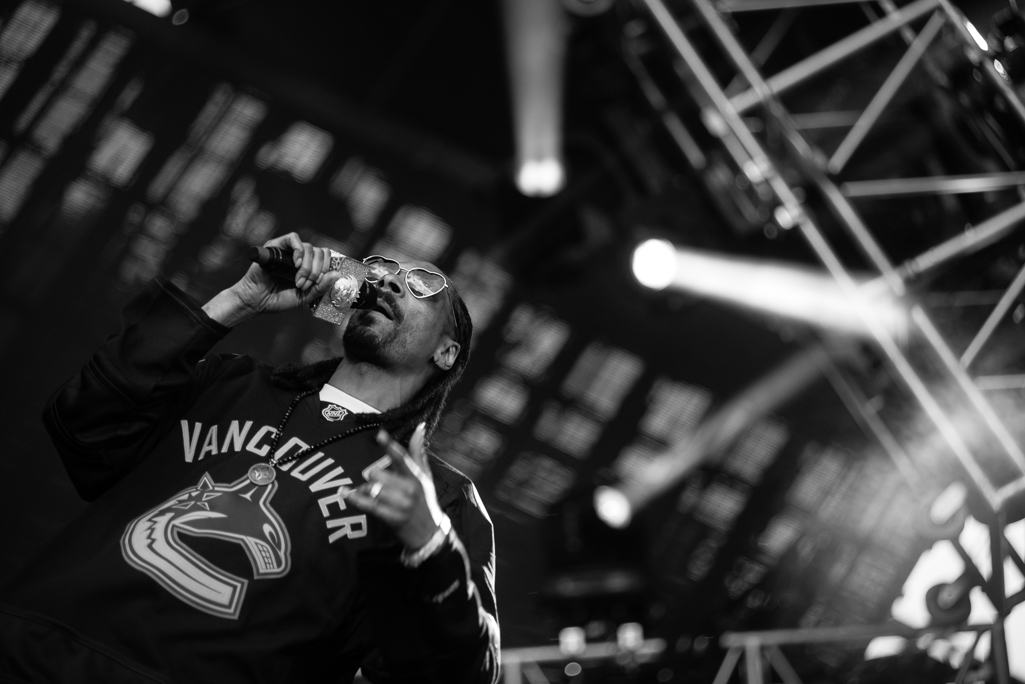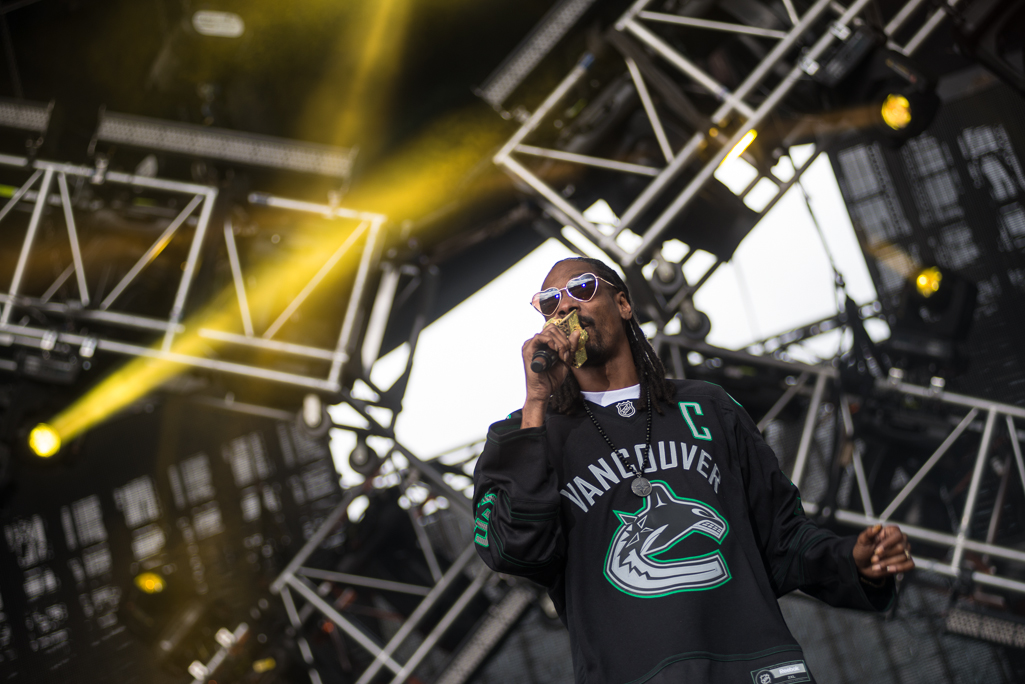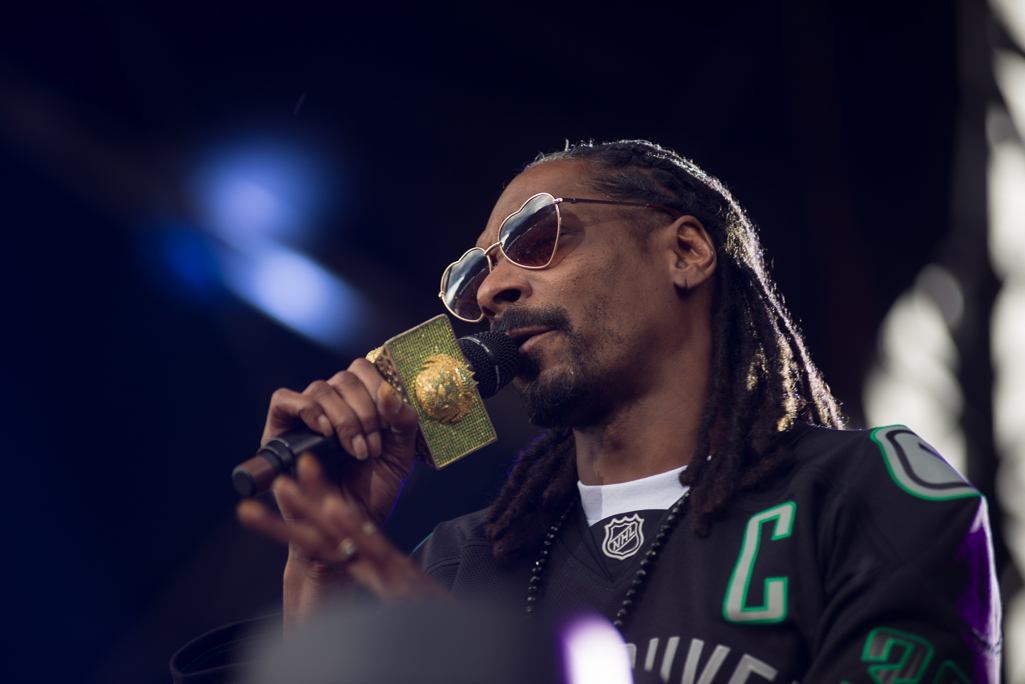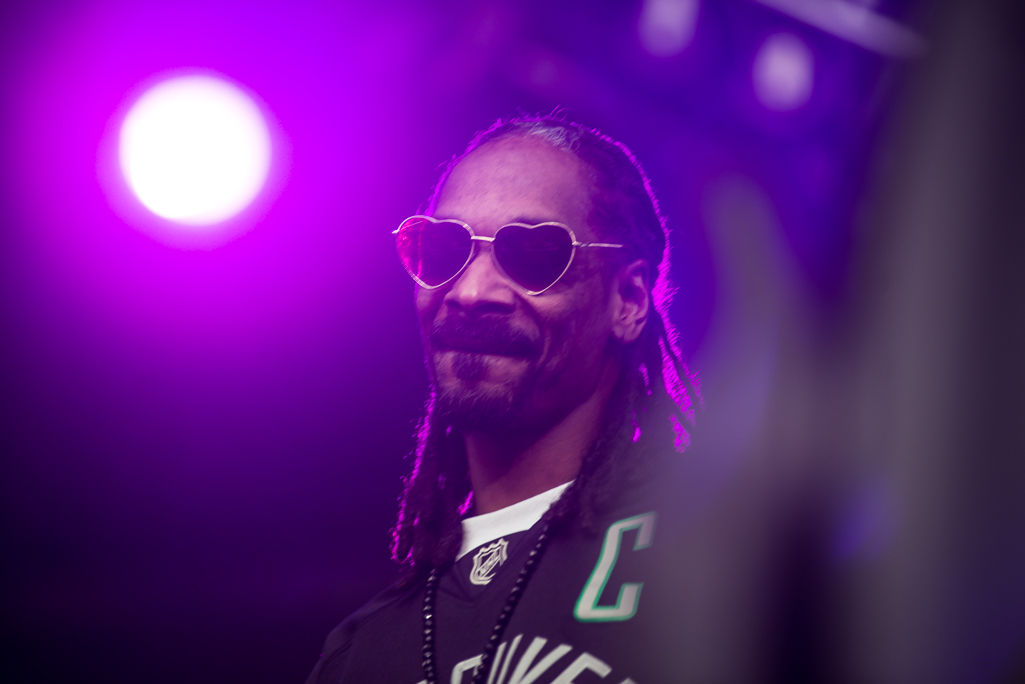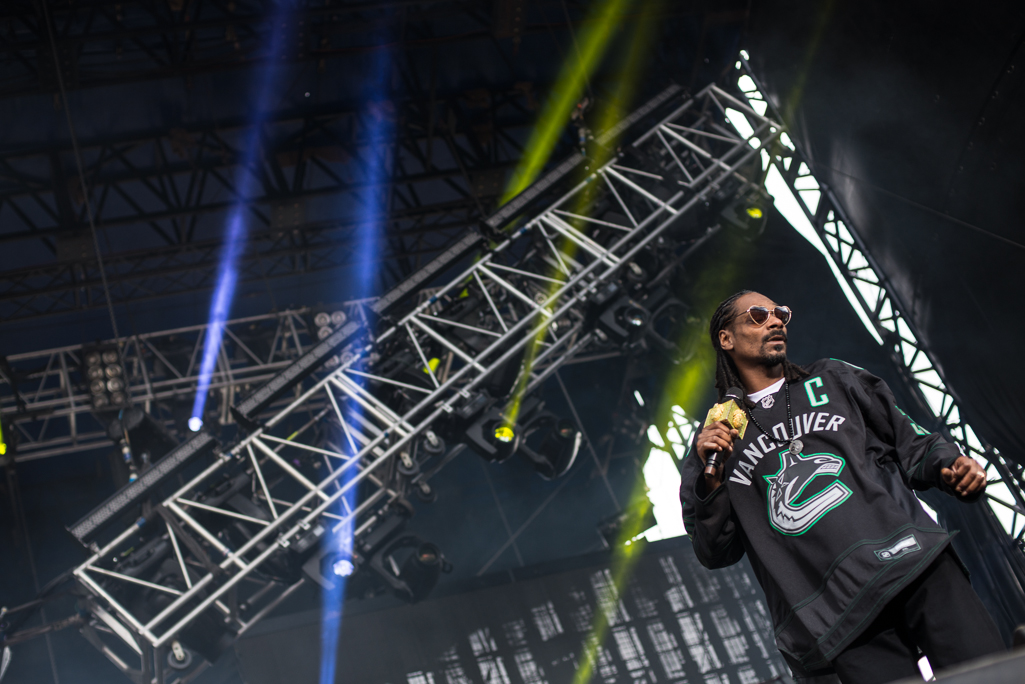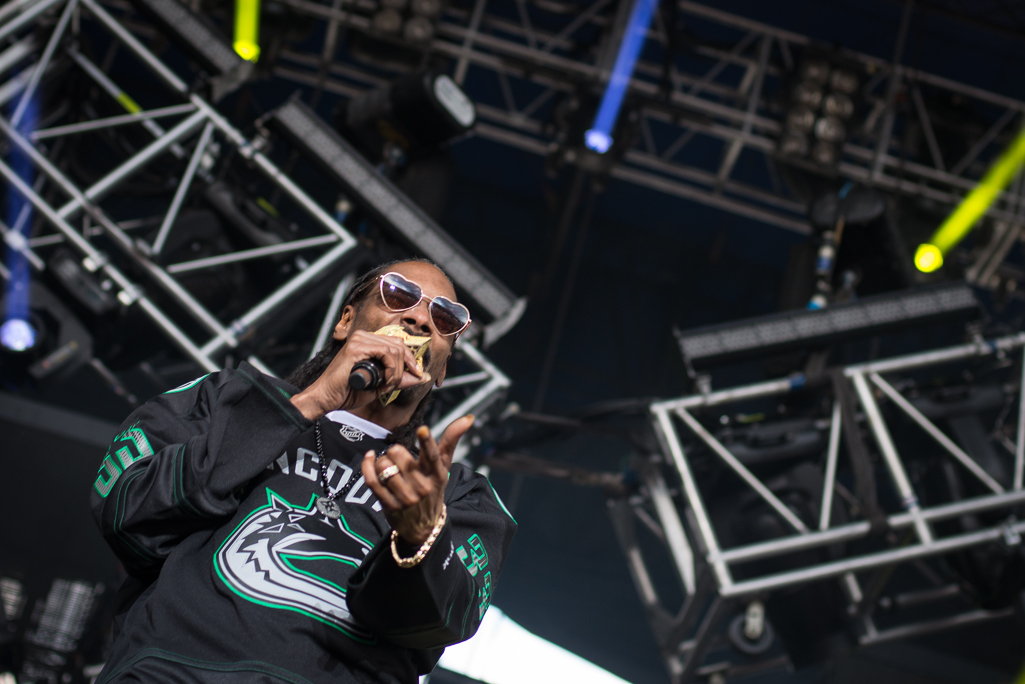 Haha. This guy.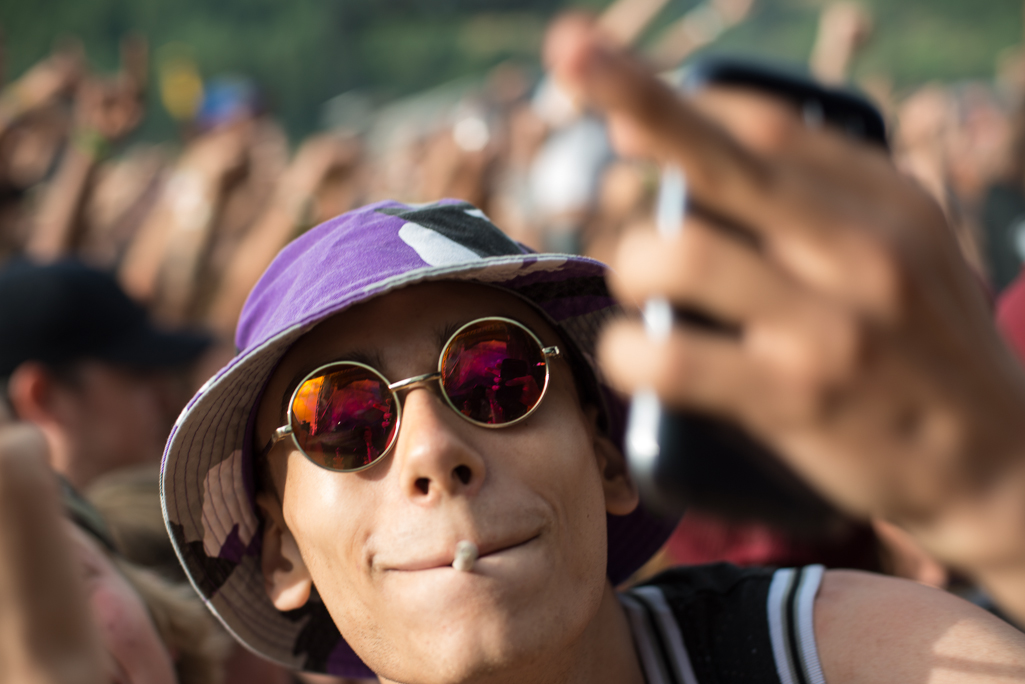 High-five runways out of the photo pit 😉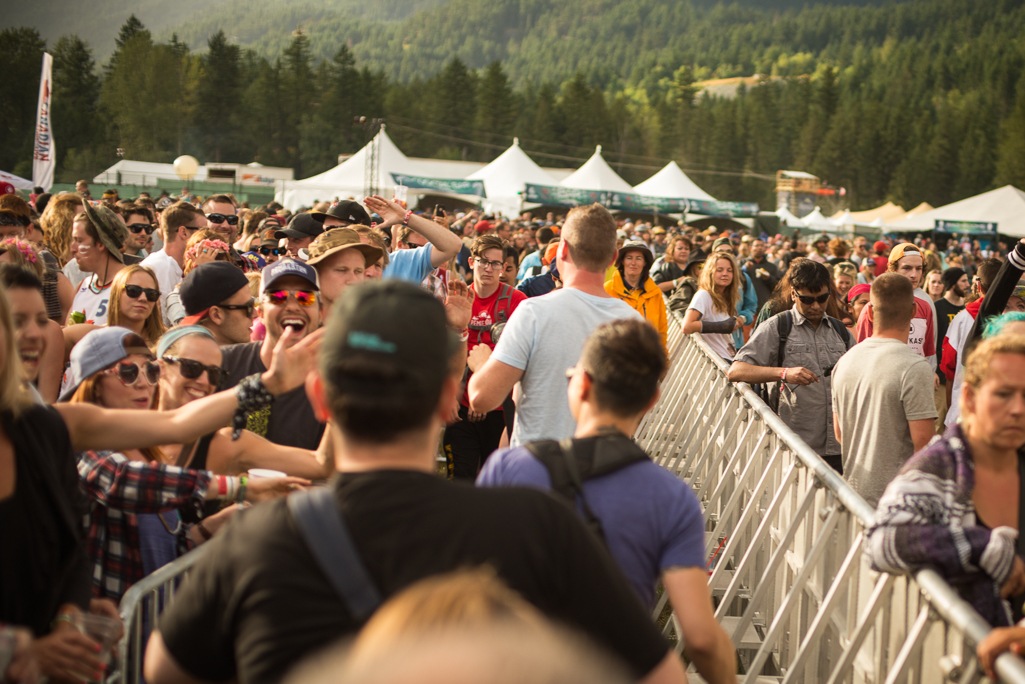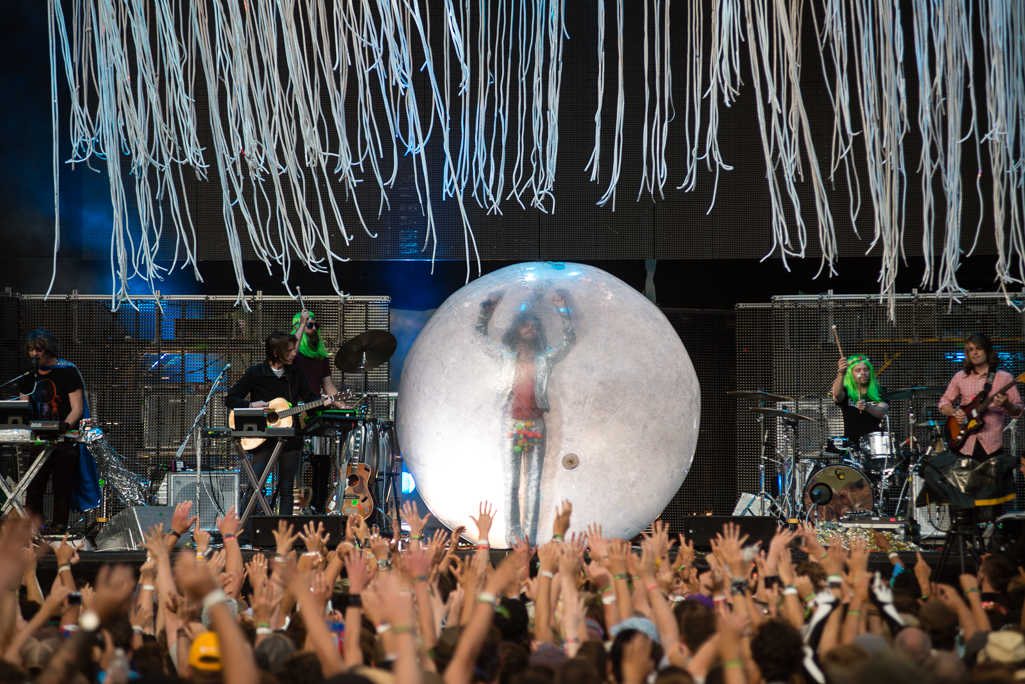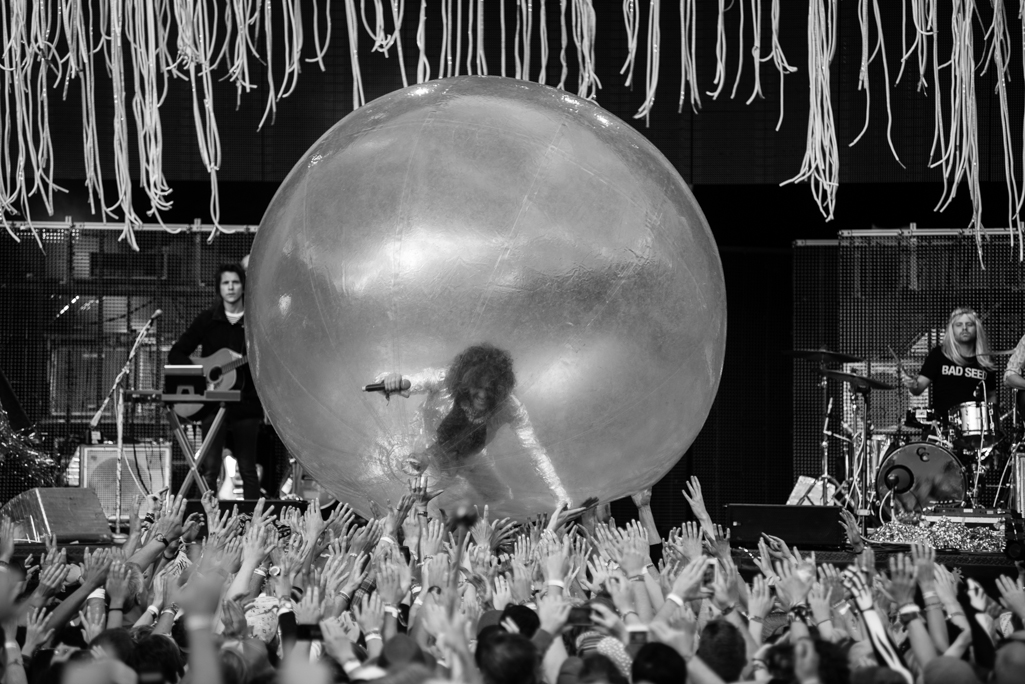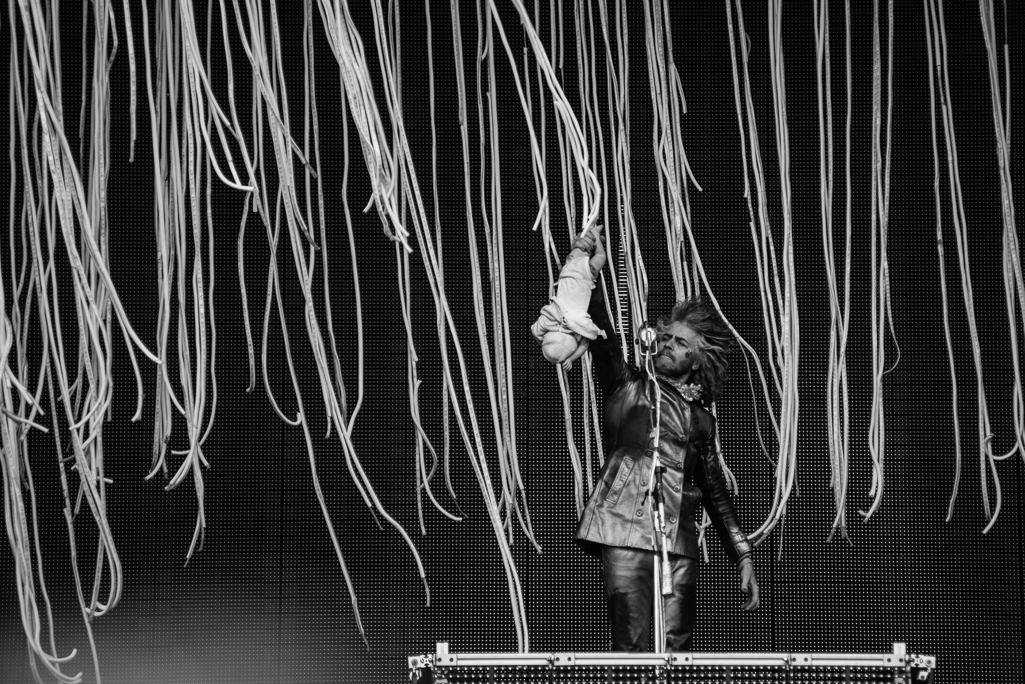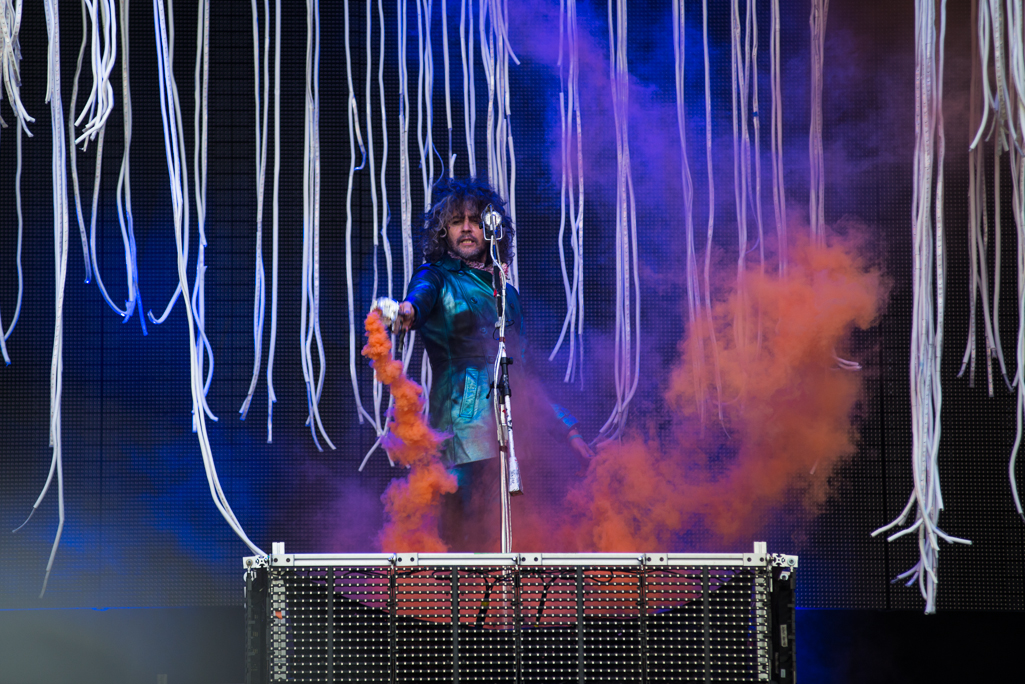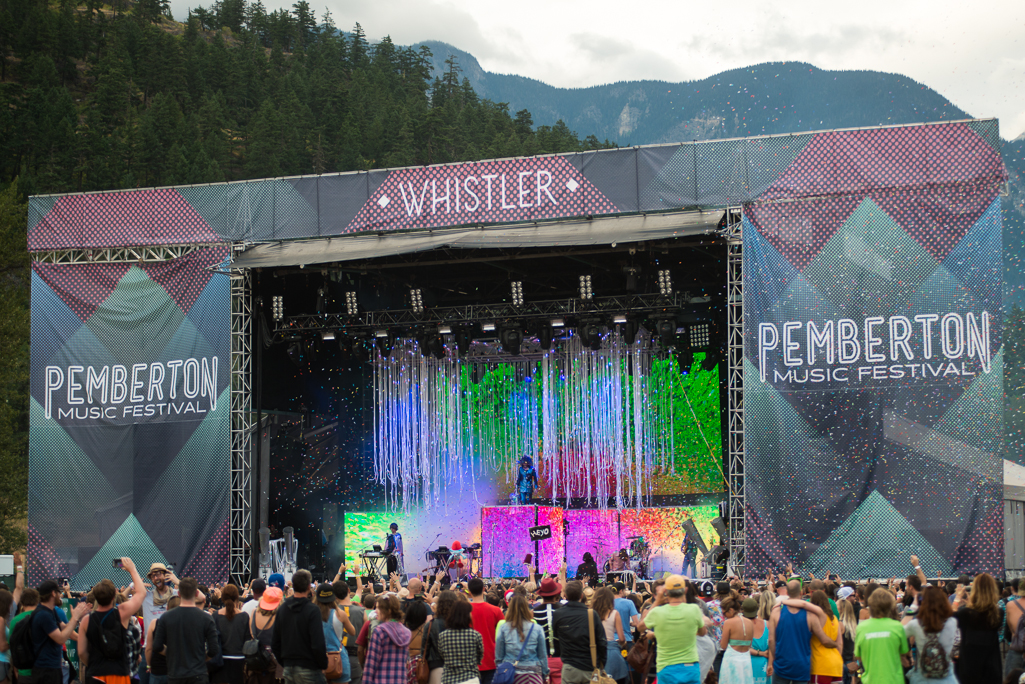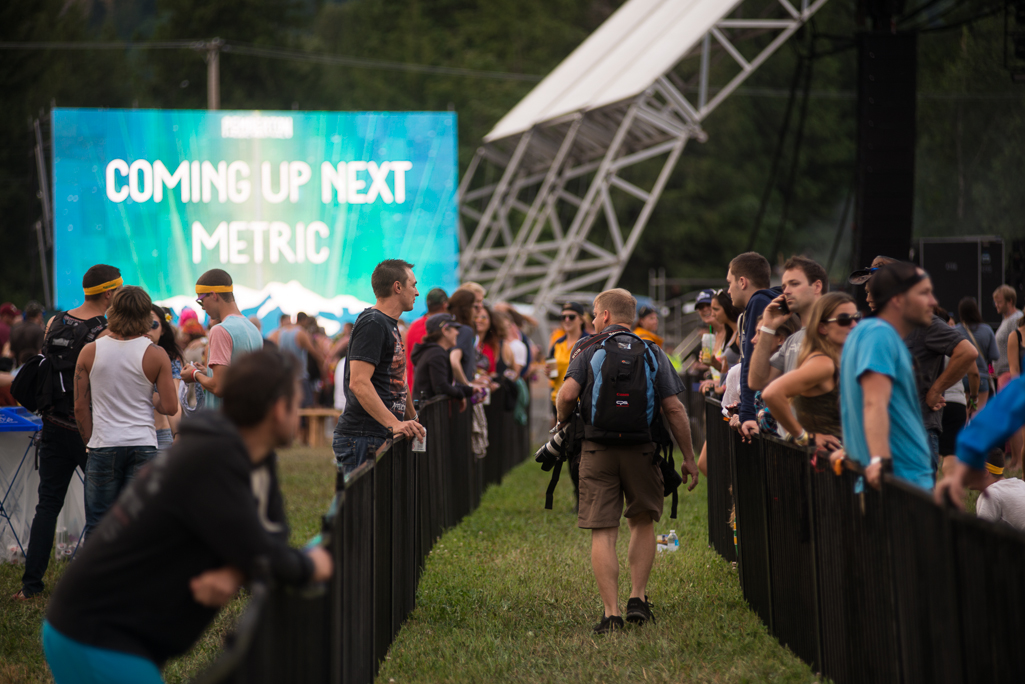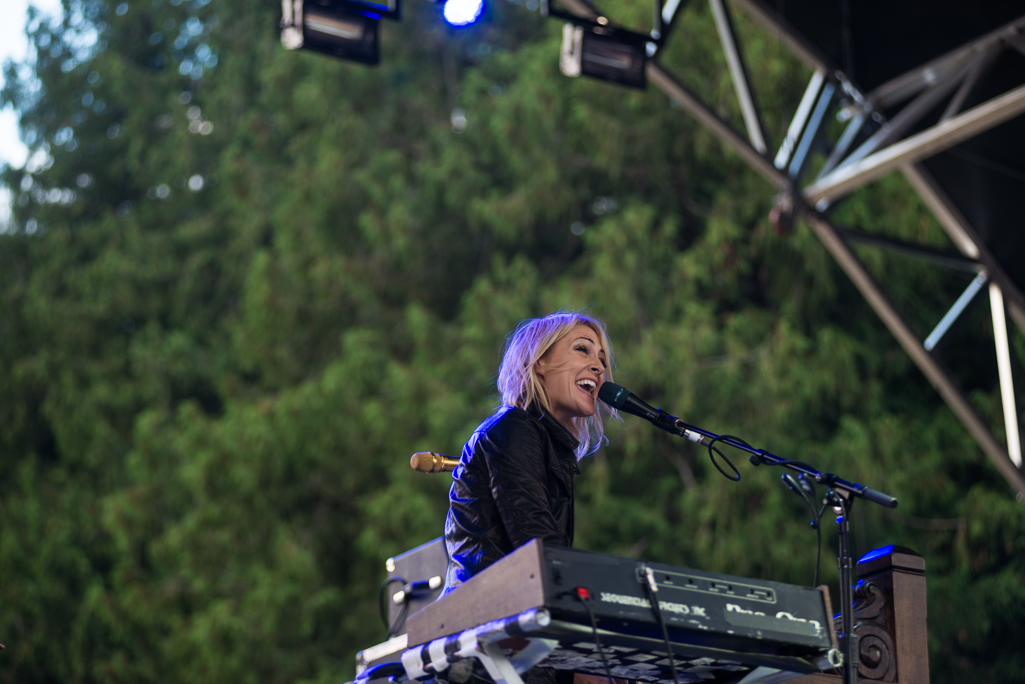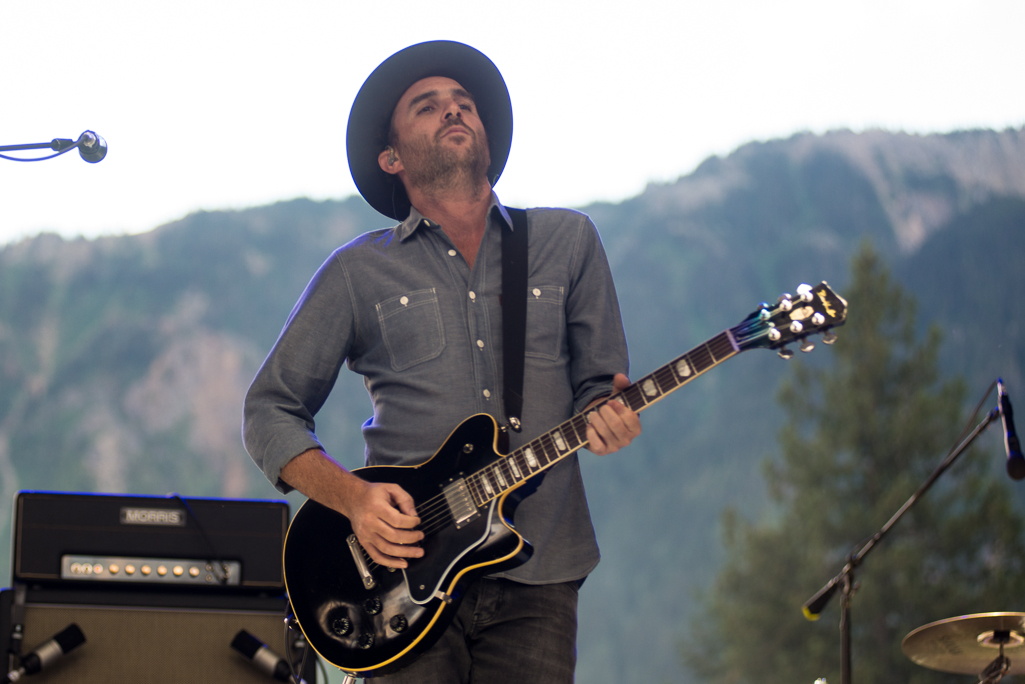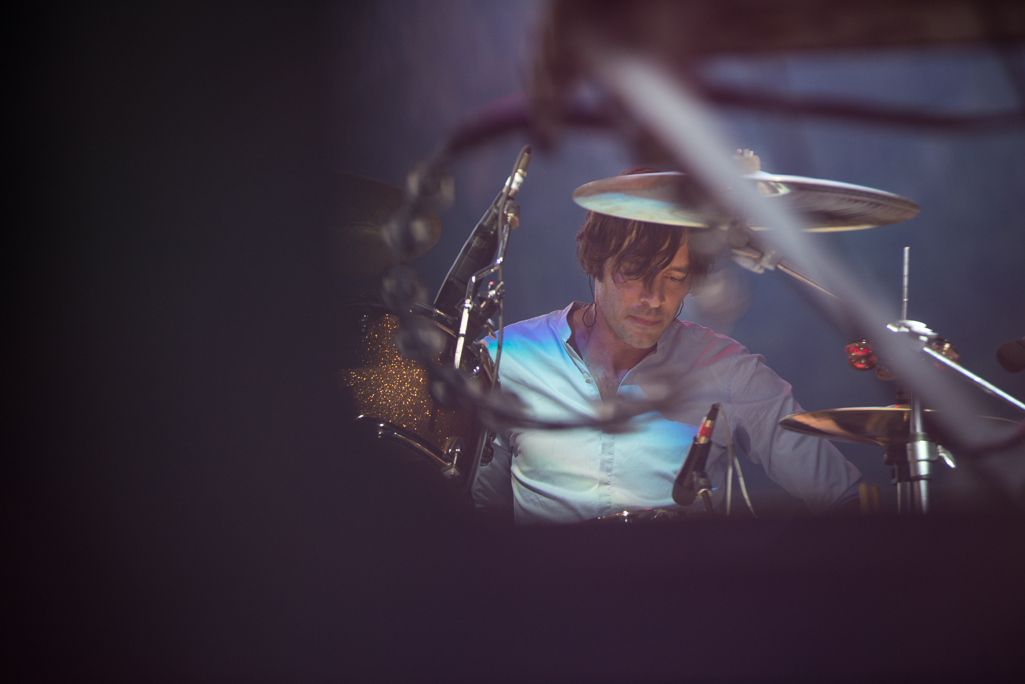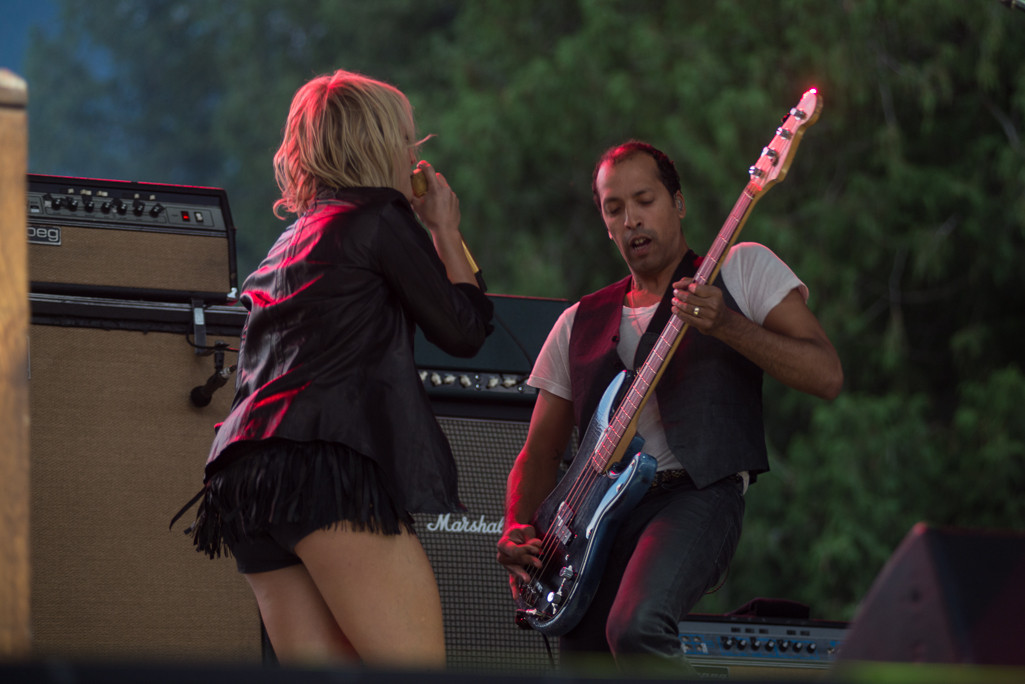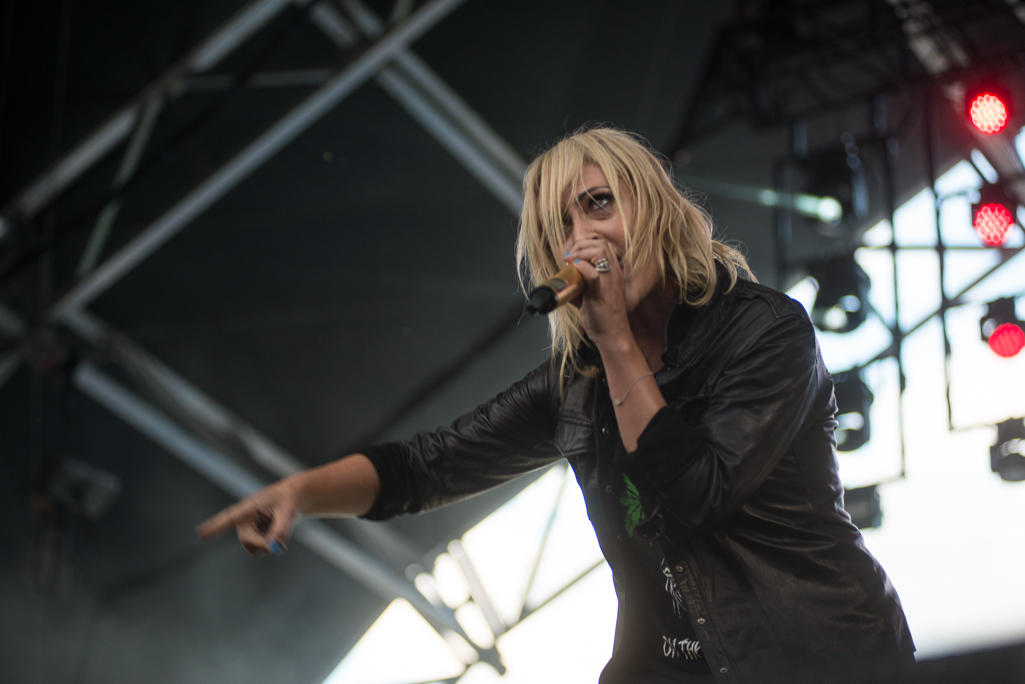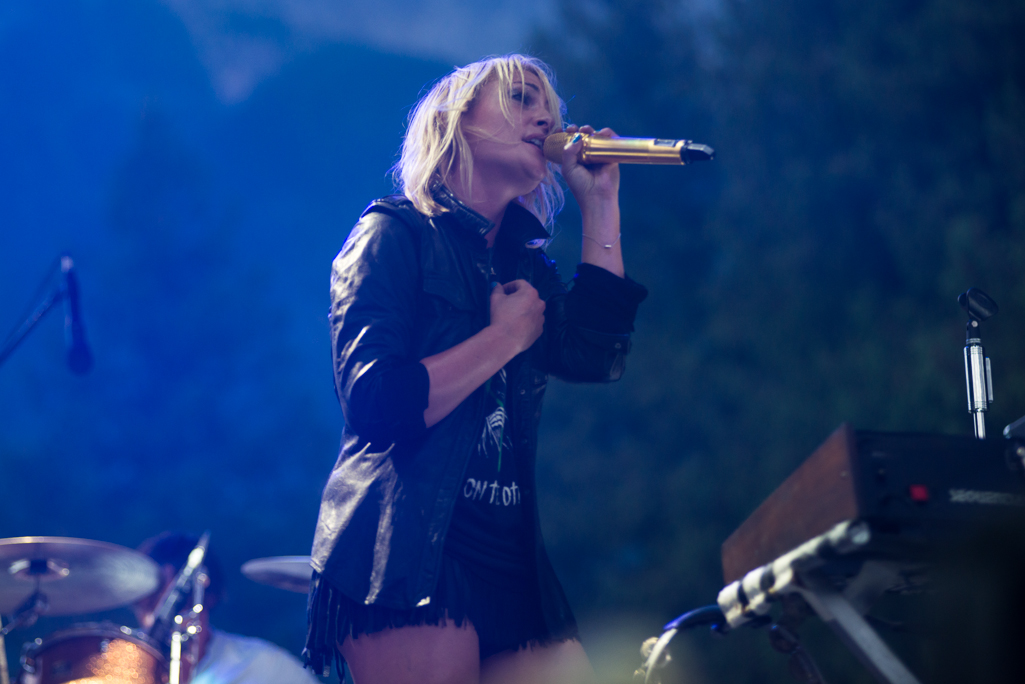 Deadmau5 crowd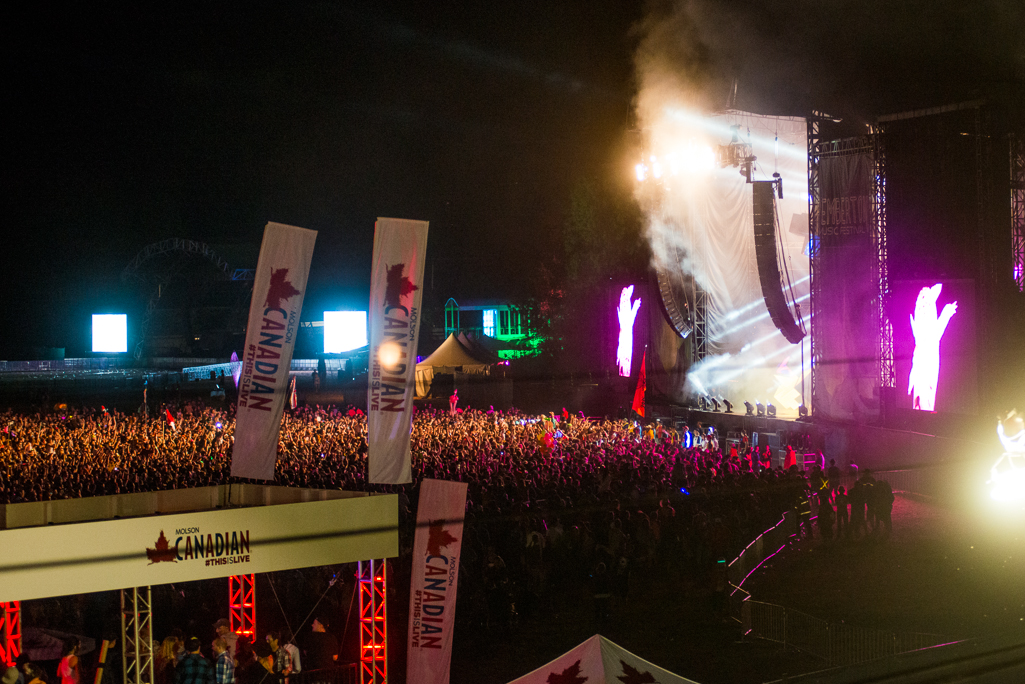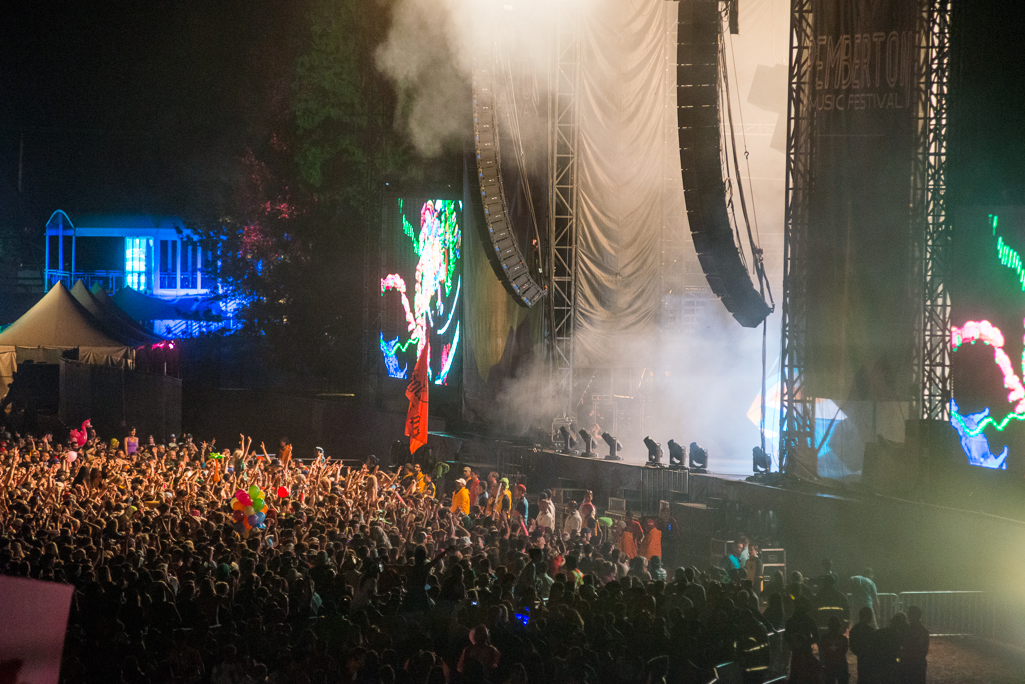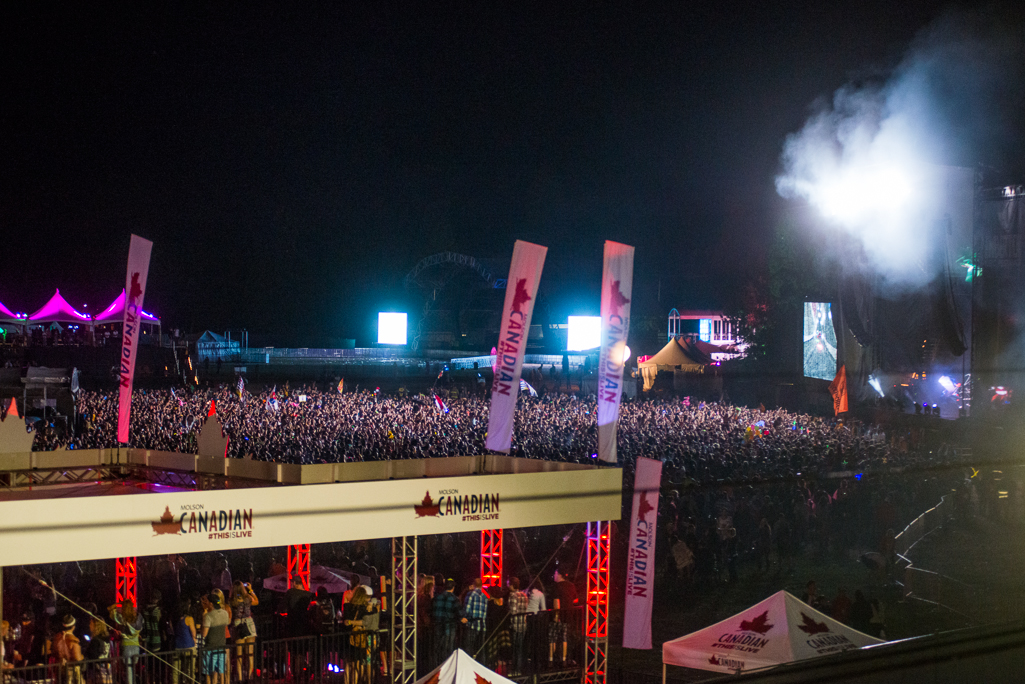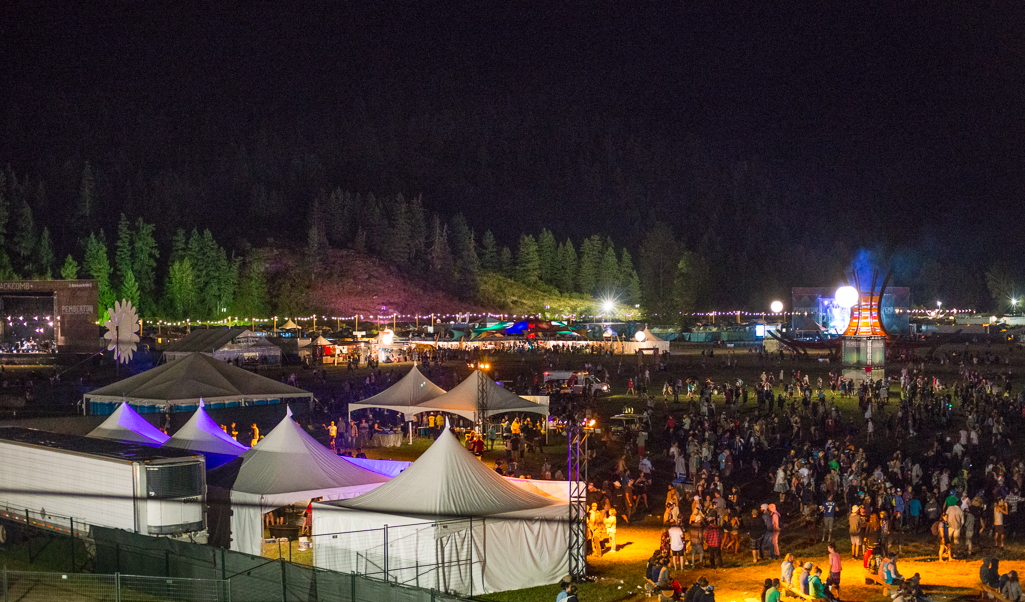 Our beautiful neighbours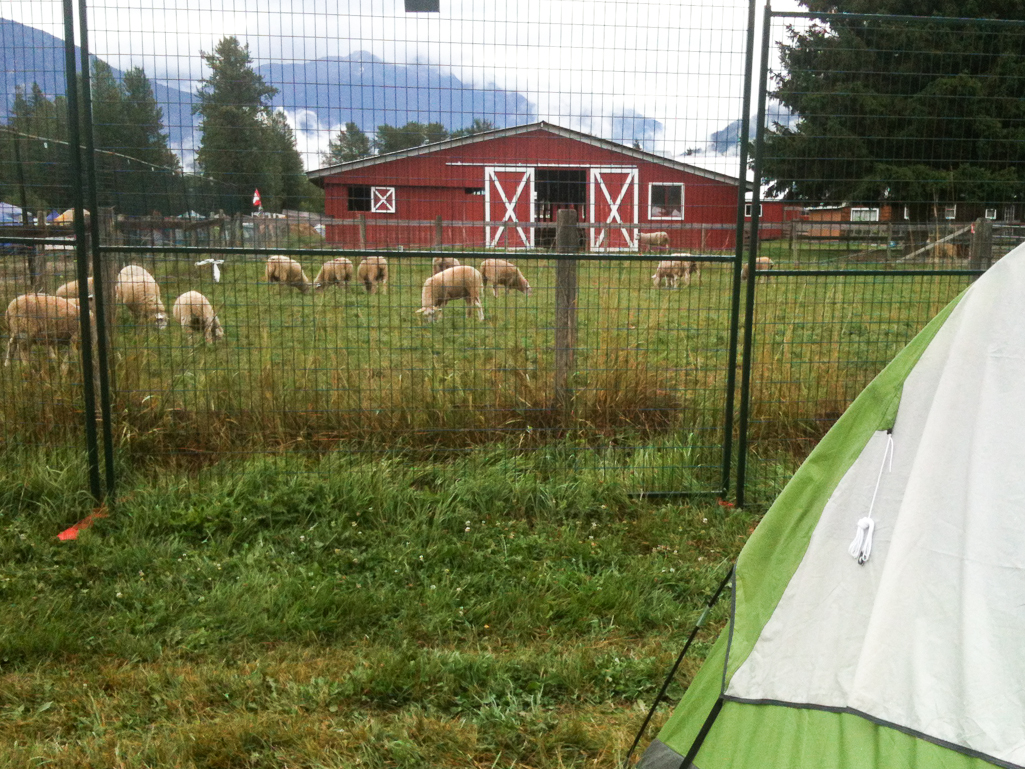 Our office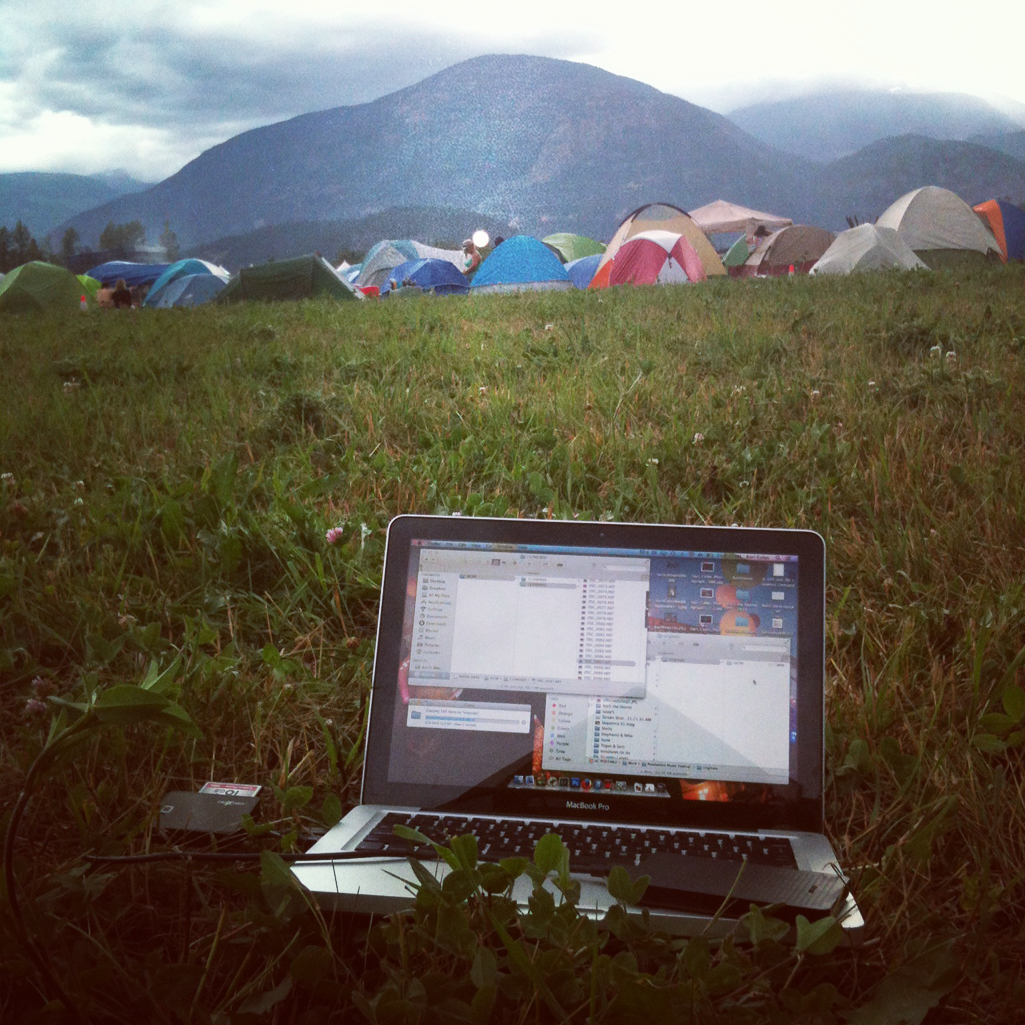 By Sunday, the festival grime made it a must to hit up one of the local lakes. Such a beautiful, relaxing, refreshing start to the final day of the festival. Until the drive back to the festival grounds…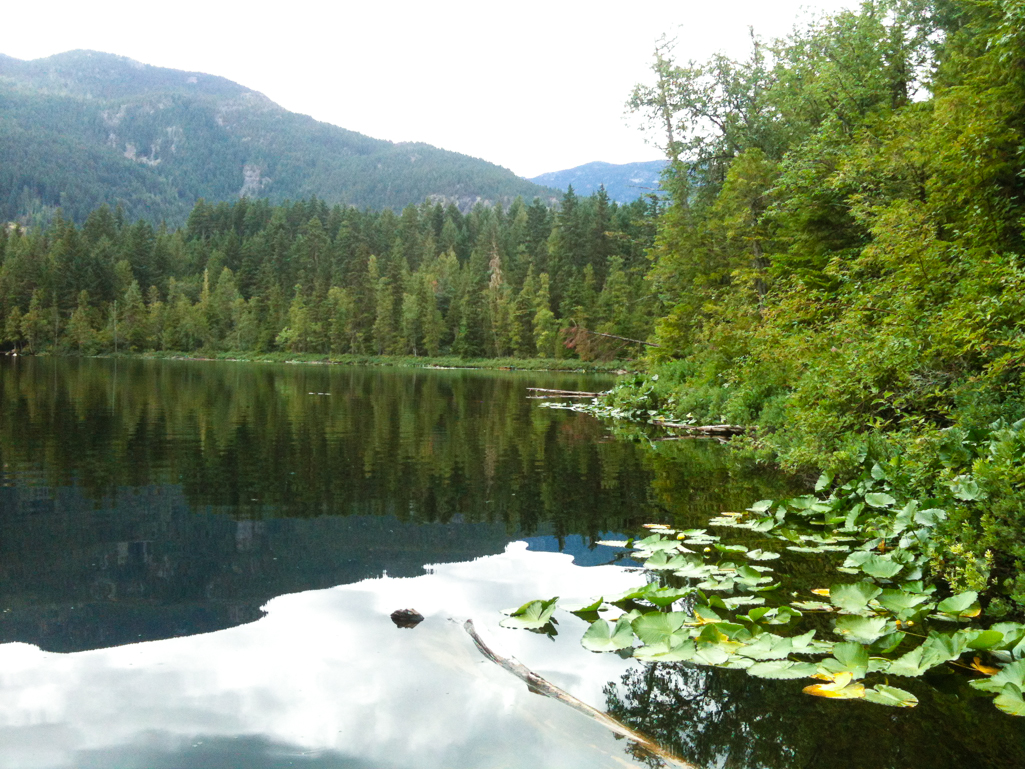 We hit a sharp rock on the ride home which poked a hole in the oil pan. It was early afternoon on a Sunday and nothing was open. We were pretty desperate to get it fixed because I needed to head back to Vancouver that night to be back in time to pick up Ella first thing Monday morning so Gene could go to work. We walked to the tourist information centre where a fabulous lady named Shirley (who happened to be the old mayor of Pemberton) said that her best friend's son was a mechanic and she'd give him a call. Well it turns out her friend's son is Terry, a professional race car mechanic who happened to be hanging out in his totally outfitted "home" garage. We could not have been in better hands. After giving us beer while we waited, fixing my car, sharing stories, and refusing to accept payment, I was utterly convinced that Pemberton is just code name for Heaven. Terry, you are a gem of a human and I will "pay it forward" as you requested. I hope I can do it with the honour, helpfulness, and comradeship that you did.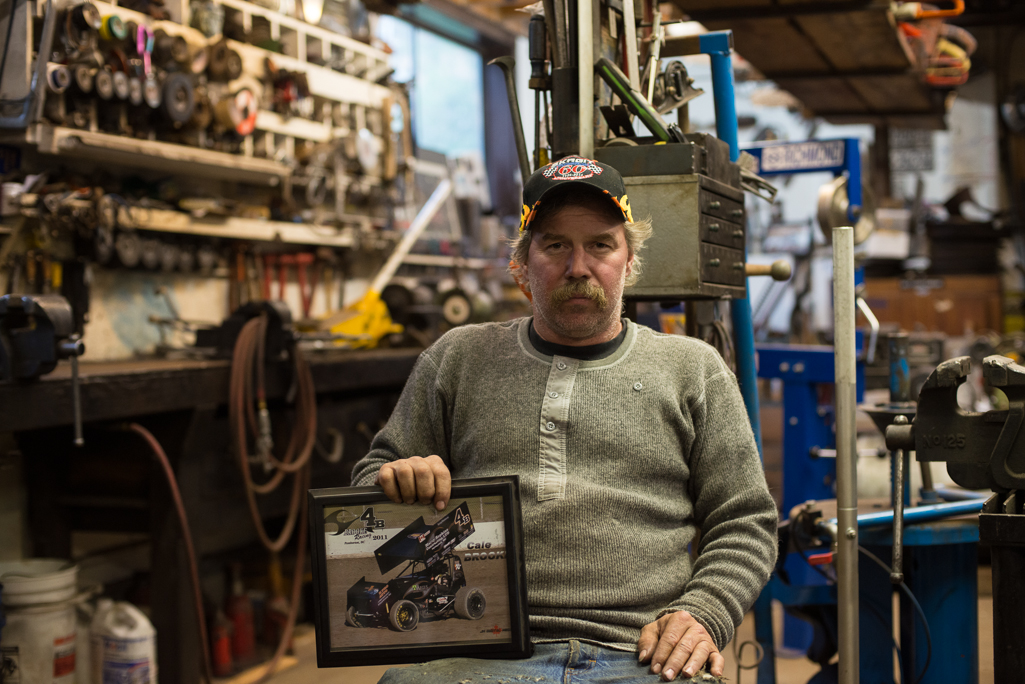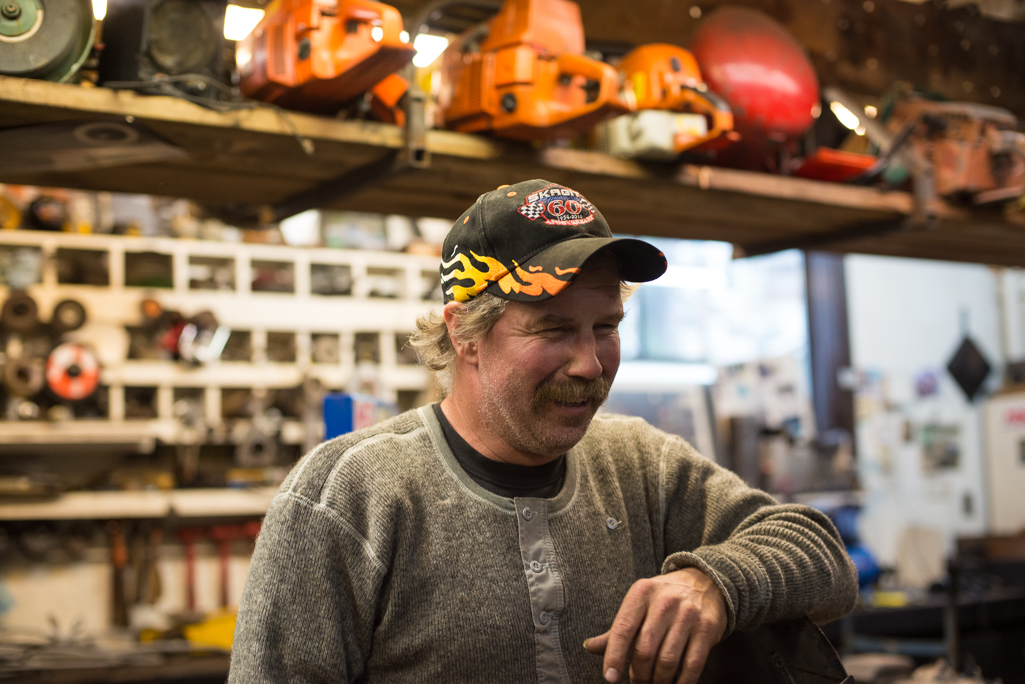 Pemberton, I will be back. Hopefully sooner rather than later.
Special thanks to Nick Blasko and Colin McTaggart of Amelia Artists for making the festival coverage possible.